Hi I'm Ankrish!

I do love Taylor Swift so much!
I am a big fan of her and I met her in 2011 when she had her concert here in the Philippines.

I am one of the officers of Taylor Swift Philippines! :)
I am the P.R.O. :)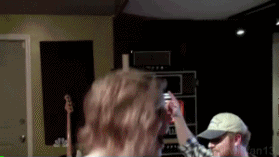 I Love Taylor Swift so much!!! :D




Add me up here in TC!
or follow me on twitter: @annakrisha
or maybe on my tumblr: www.imwonderstrucked.tumblr.com




LET'S PARTY!! :)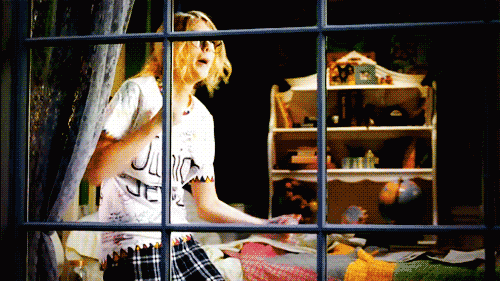 By the way!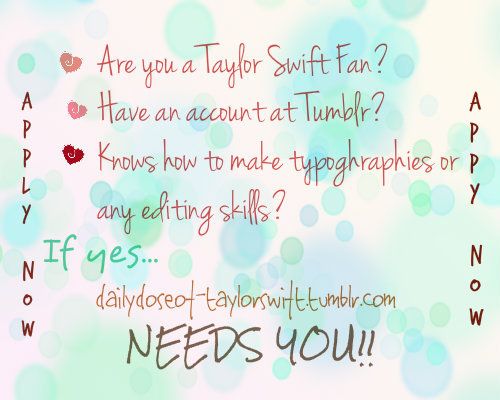 So, I have an existing Taylor Swift Tumblr fansite and I am looking for Co-members.
I would be glad if you applied. It is full of Taylor Swift posts especially typographies. :)

www.dailydoseof-taylorswift.tumblr.com

I am looking for an active member. Anyone can apply! :) I don't have a quota for Co-Members :)

Qualifications:

A Taylor Swift fan

Have a photo editing skills is a plus :)

tumblr/internet savvy

Just fill out this form and message me :)

Full name
Age
Country you live in
Nationality
Gender
E-mail address
Any website you manage (optional)
What Taylor Swift means to you:
Your favorite Tay Song:
Favorite Tay Cd:
Paragraph on why you love taylor:


Filipino fans already know that RED is going to be late and Swifties need to wait until November 5 because of some production delays. We should expect that it is a Philippine pressed. It has a jeepney logo. Ph Swifties can now pre-order the local album while they offer the U.S. pressed collector's edition pack (zine pack) to order but it will cause a lot. Some people already...