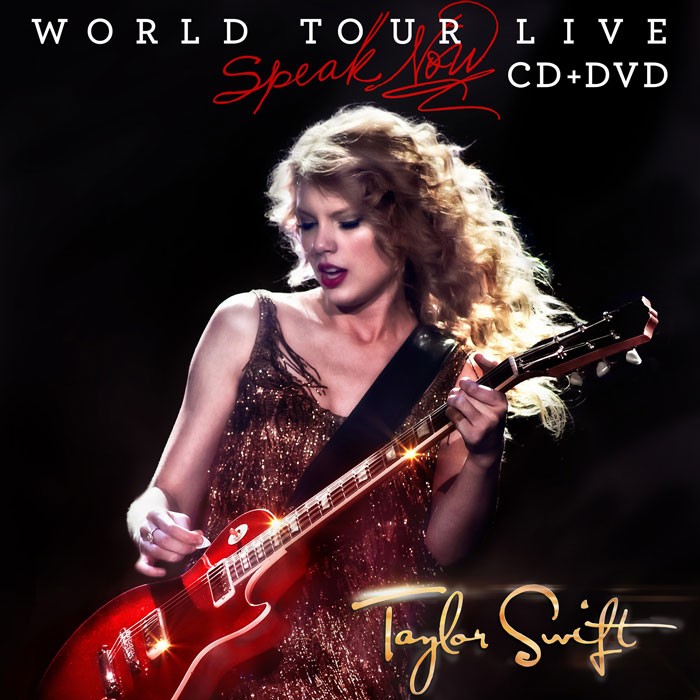 SPEAK NOW WORLD TOUR LIVE CD+DVD NOW AVAILABLE!
Taylor's all-new CD+DVD featuring the Speak Now tour Live on both CD and DVD is available now in stores!. "Speak Now World Tour - Live" is Big Machine's first release of live music from Taylor. The DVD will give fans the complete Taylor Swift Speak Now concert experience, showcasing performances of all 17 songs from Taylor's Speak Now show (Sparks Fly, Mine, Story of Us, Our Song,Mean,Back To December, Better Than Revenge, Speak Now, Fearless, Last Kiss, You Belong With Me, Dear John, Enchanted, Haunted, Long Live, Fifteen, and Love Story), plus additional bonus content. The CD will contain over 75 minutes of music, including live versions of favorites from the Speak Now album.
It is available for purchase now in the Official Taylor Swift Online Store and on iTunes!
Watch the official lyric video for "I Don't Wanna Live Forever (Fifty Shades Darker)" here!

Taylor has partnered with ZAYN to release a brand new song ("I Don't Wanna Live Forever (Fifty Shades Darker)"), which is the first single off of the upcoming Fifty Shades Darker Soundtrack . The film and the soundtrack will be released on February 10, 2017 and...