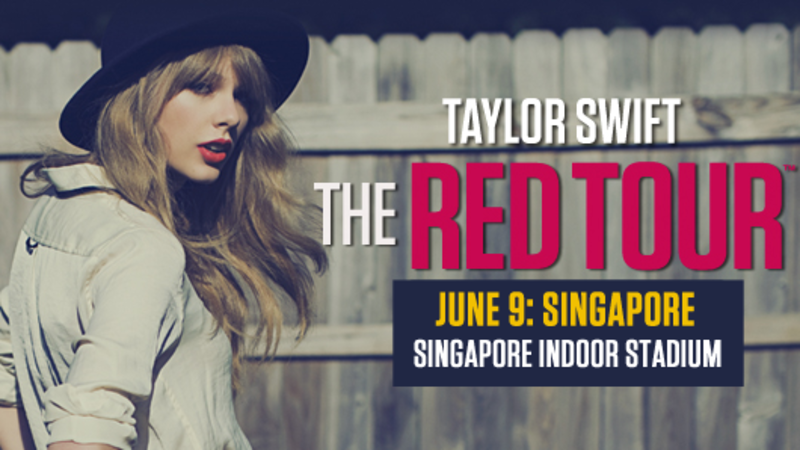 Taylor Announces 2nd Singapore Show on June 9th
Seven-time GRAMMY® winner Taylor Swift announced today an additional date to her sold-out Asian leg of the critically acclaimed The RED Tour Presented by Cornetto in Singapore on June 9th.
We have secured 1000 Tickets that will be exclusively offered to Thai fans who purchased tickets to the Bangkok June 9th performance who will receive a priority ticket purchasing period beginning this Friday, May 30th at 10am and ending at 12 Midnight on Monday 2nd June. Ticket Prices are THB 8,500/6,800/5,600/3,500.
These tickets go on sale this Friday, May 30th at 10am
through the Thaiticketmaster hotline +66 2262 3838 and online via
www.thaiticketmajor.com
.
For fans in Singapore, general tickets go on sale this Saturday, May 31st at 10am
through the ticketing hotline +65 6333 5000 and online via
sportshubtix.sg
.
Available on Taylor Swift NOW, Only from AT&T

On display March 3,2017 - August 13,2017

Watch the official lyric video for "I Don't Wanna Live Forever (Fifty Shades Darker)" here!