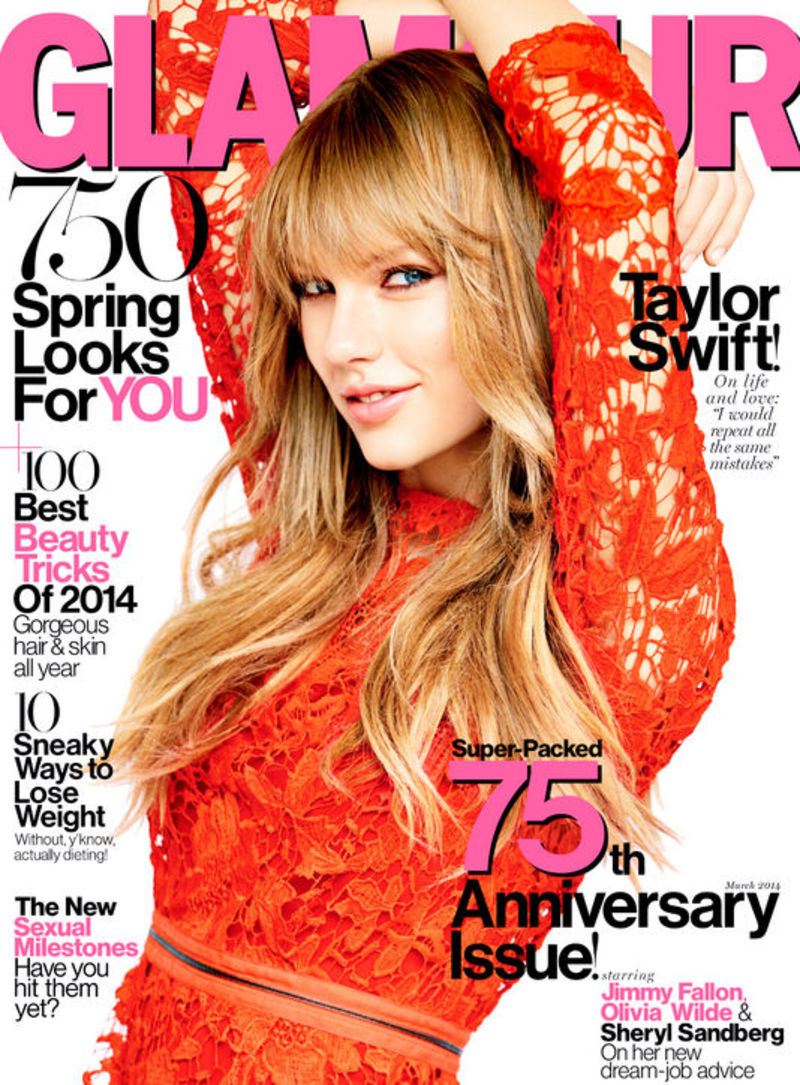 Taylor Covers March issue of Glamour Magazine
Taylor is featured on the cover of the March issue of GLAMOUR magazine, the publication's 75th Anniversary issue (on stands February 11th). GLAMOUR'S Editor-In-Chief, Cindi Leive, personally selected Taylor as the cover star for the landmark issue, and also wrote Taylor's accompanying feature profile. "Taylor Swift is the quintessential Glamour cover star: a gorgeous, stylish woman with a real voice, who's become one of the world's biggest stars—and a role model to millions of young women. She's the total package, and the perfect person to ring in Glamour's 75th anniversary," says Leive.
Watch the official lyric video for "I Don't Wanna Live Forever (Fifty Shades Darker)" here!

Taylor has partnered with ZAYN to release a brand new song ("I Don't Wanna Live Forever (Fifty Shades Darker)"), which is the first single off of the upcoming Fifty Shades Darker Soundtrack . The film and the soundtrack will be released on February 10, 2017 and...