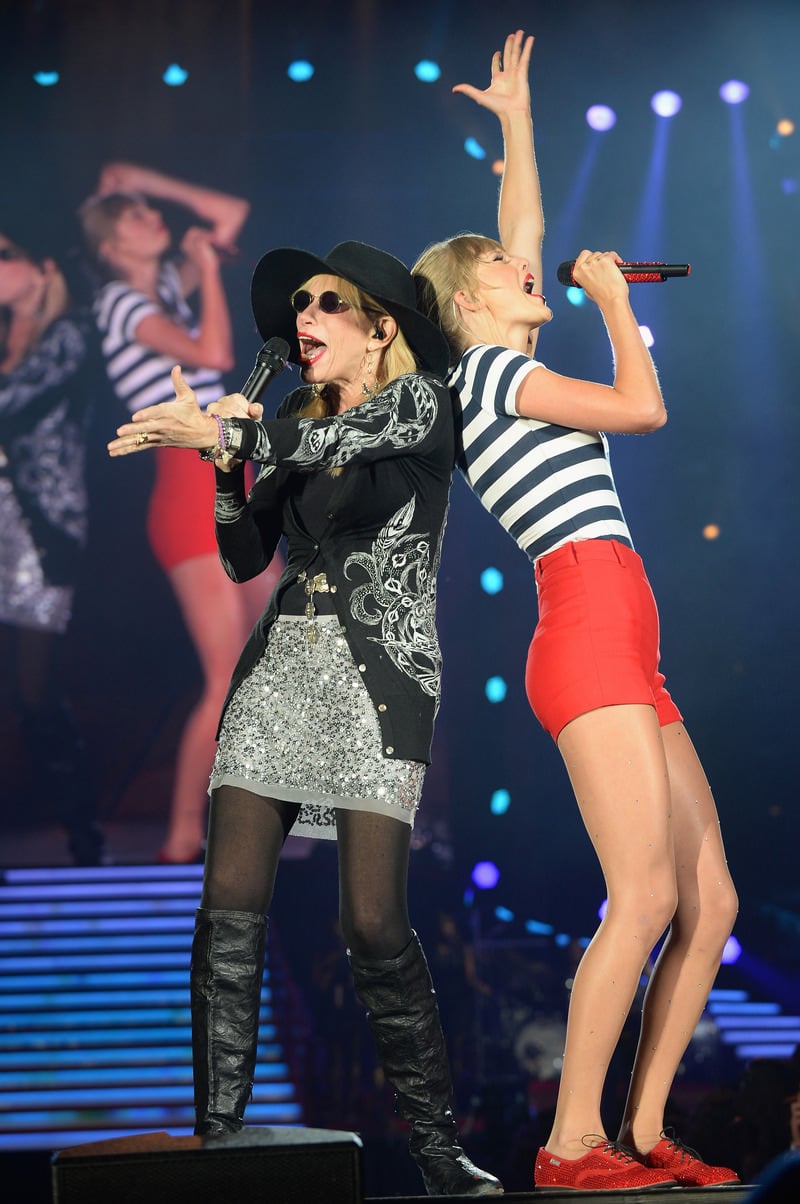 Carly Simon performs with Taylor in Foxborough!
On Saturday night, at the second of two sold-out shows in Gillette Stadium, Taylor gave the crowd a huge surprise! In front of 55,000 fans in Foxborough, Massachusetts, she introduced one of her heroes -- Carly Simon. They performed Carly's iconic hit song You're So Vain together, delighting the crowd and creating a once in a lifetime moment for everyone in attendance. After the show, Taylor summed it up by Tweeting, "Got to sing 'You're So Vain' with Carly Simon at Gillette Stadium tonight!!!!! Unreal. I could not possibly look up to her more."
Check out a video of the performance below!
Watch the official lyric video for "I Don't Wanna Live Forever (Fifty Shades Darker)" here!

Taylor has partnered with ZAYN to release a brand new song ("I Don't Wanna Live Forever (Fifty Shades Darker)"), which is the first single off of the upcoming Fifty Shades Darker Soundtrack . The film and the soundtrack will be released on February 10, 2017 and...