TC Founder - Joined the new Taylor Connect during the preview period (Feb 2012 - May 2012)

Attention Grabber - How to achieve: draw attention to your profile!

So Popular - How to achieve: become friends with over 130 other Taylor fans!

Conversationalist - how to achieve: reach a certain threshold of wall posts on your profile from other users. How many you ask? You'll have to wait and see!

Casual Poster - How to achieve: reach the threshold of 13 posts in the forums.
Serious Poster - How to achieve: reach a certain threshold of posts in the forums. How many you ask? You'll have to wait and see!
Super-Serious Poster - How to achieve: reach a certain threshold of posts in the forums. How many you ask? You'll have to wait and see!
Slight Obsession - - How to achieve: reach a certain threshold of posts in the forums. How many you ask? You'll have to wait and see!
Taylor Connect Is Life - How to achieve: reach a VERY high threshold of posts in the forums. How many you ask? It will take you a while to get there :)
I GOT TAYLOR SWIFT DELUXE
So i was shopping and stopped in my fav music store, then i was like huh, maybbe they will have taylor swift deluxe i bet not though, but when i flipped through,,, THERE IT WAS 2 COPIES LEFT FOR 10 DOLLARS.!!!!!!!!!!!!!!!!!!!!!!!!!!!! It doesnt have the holographic cover but its mine, when i asked about it they said that when they were cleaning their stock room they came across the two. SO I BOUGHT BOTH!!!!!!!!!!!!! and i gave it to my best friend who started crying....... AHHHHHHHHHHHHHHHHHHHHHH I CANT BELIEVE IT!!!!!!!!!!!!!! I NOW HAVE ALL THE TAYLOR SWIFT CDS
Taylor Swift (Enhanced)
Taylor Swift Taylor Swift Deluxe
Fearless
Fearless Platinum\
Speak Now
Speak Now Deluxe
Red ZinePac
Red Deluxe
Beautiful Eyes
Sounds of the season.


I am still in awe!!!!!!!!!!!!!!!!!!!!!! AHHHHHHHHHHHHHHHHHHHHHHHHH
Fearless is not the absense of fear its about having fears but jumping anyway.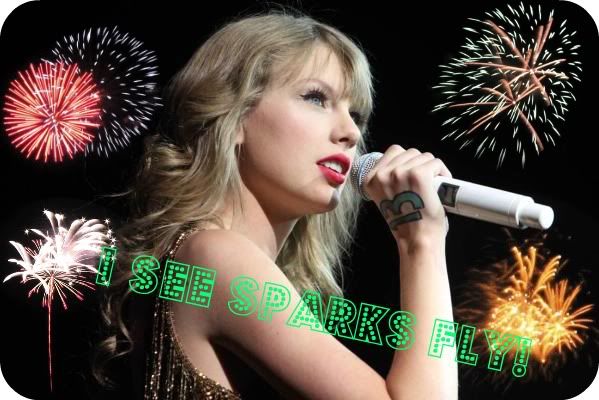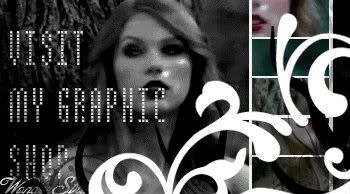 Replies to This Posting
TC Founder - Joined the new Taylor Connect during the preview period (Feb 2012 - May 2012)

Attention Grabber - How to achieve: draw attention to your profile!

So Popular - How to achieve: become friends with over 130 other Taylor fans!

Conversationalist - how to achieve: reach a certain threshold of wall posts on your profile from other users. How many you ask? You'll have to wait and see!

Casual Poster - How to achieve: reach the threshold of 13 posts in the forums.
Serious Poster - How to achieve: reach a certain threshold of posts in the forums. How many you ask? You'll have to wait and see!
Super-Serious Poster - How to achieve: reach a certain threshold of posts in the forums. How many you ask? You'll have to wait and see!
Slight Obsession - - How to achieve: reach a certain threshold of posts in the forums. How many you ask? You'll have to wait and see!
Taylor Connect Is Life - How to achieve: reach a VERY high threshold of posts in the forums. How many you ask? It will take you a while to get there :)

Re: I GOT TAYLOR SWIFT DELUXE

That's so awesome for you!
If you're lucky enough to be different, don't ever change

TC Founder - Joined the new Taylor Connect during the preview period (Feb 2012 - May 2012)

Attention Grabber - How to achieve: draw attention to your profile!

So Popular - How to achieve: become friends with over 130 other Taylor fans!

Conversationalist - how to achieve: reach a certain threshold of wall posts on your profile from other users. How many you ask? You'll have to wait and see!

Casual Poster - How to achieve: reach the threshold of 13 posts in the forums.
Serious Poster - How to achieve: reach a certain threshold of posts in the forums. How many you ask? You'll have to wait and see!
Super-Serious Poster - How to achieve: reach a certain threshold of posts in the forums. How many you ask? You'll have to wait and see!
Slight Obsession - - How to achieve: reach a certain threshold of posts in the forums. How many you ask? You'll have to wait and see!
Taylor Connect Is Life - How to achieve: reach a VERY high threshold of posts in the forums. How many you ask? It will take you a while to get there :)

Re: I GOT TAYLOR SWIFT DELUXE

Thats amazing! I'm happy for you! Wish I could be as lucky as you and find that!


Thankyou to 1) heleh 2) playfulconversations13

TC Founder - Joined the new Taylor Connect during the preview period (Feb 2012 - May 2012)

Attention Grabber - How to achieve: draw attention to your profile!

So Popular - How to achieve: become friends with over 130 other Taylor fans!

Conversationalist - how to achieve: reach a certain threshold of wall posts on your profile from other users. How many you ask? You'll have to wait and see!

Casual Poster - How to achieve: reach the threshold of 13 posts in the forums.
Serious Poster - How to achieve: reach a certain threshold of posts in the forums. How many you ask? You'll have to wait and see!
Super-Serious Poster - How to achieve: reach a certain threshold of posts in the forums. How many you ask? You'll have to wait and see!
Slight Obsession - - How to achieve: reach a certain threshold of posts in the forums. How many you ask? You'll have to wait and see!
Taylor Connect Is Life - How to achieve: reach a VERY high threshold of posts in the forums. How many you ask? It will take you a while to get there :)

Re: I GOT TAYLOR SWIFT DELUXE

cool!!!



TC Founder - Joined the new Taylor Connect during the preview period (Feb 2012 - May 2012)

Attention Grabber - How to achieve: draw attention to your profile!

So Popular - How to achieve: become friends with over 130 other Taylor fans!

Conversationalist - how to achieve: reach a certain threshold of wall posts on your profile from other users. How many you ask? You'll have to wait and see!

Casual Poster - How to achieve: reach the threshold of 13 posts in the forums.
Serious Poster - How to achieve: reach a certain threshold of posts in the forums. How many you ask? You'll have to wait and see!
Super-Serious Poster - How to achieve: reach a certain threshold of posts in the forums. How many you ask? You'll have to wait and see!
Slight Obsession - - How to achieve: reach a certain threshold of posts in the forums. How many you ask? You'll have to wait and see!
Taylor Connect Is Life - How to achieve: reach a VERY high threshold of posts in the forums. How many you ask? It will take you a while to get there :)

Re: I GOT TAYLOR SWIFT DELUXE

Ah, you're so lucky! I hope I'll be able to come across something like that like you did... :)




Cheese =D

TC Founder - Joined the new Taylor Connect during the preview period (Feb 2012 - May 2012)

Attention Grabber - How to achieve: draw attention to your profile!

So Popular - How to achieve: become friends with over 130 other Taylor fans!

Conversationalist - how to achieve: reach a certain threshold of wall posts on your profile from other users. How many you ask? You'll have to wait and see!

Casual Poster - How to achieve: reach the threshold of 13 posts in the forums.
Serious Poster - How to achieve: reach a certain threshold of posts in the forums. How many you ask? You'll have to wait and see!
Super-Serious Poster - How to achieve: reach a certain threshold of posts in the forums. How many you ask? You'll have to wait and see!
Slight Obsession - - How to achieve: reach a certain threshold of posts in the forums. How many you ask? You'll have to wait and see!
Taylor Connect Is Life - How to achieve: reach a VERY high threshold of posts in the forums. How many you ask? It will take you a while to get there :)

Re: I GOT TAYLOR SWIFT DELUXE

TC Founder - Joined the new Taylor Connect during the preview period (Feb 2012 - May 2012)

Attention Grabber - How to achieve: draw attention to your profile!

So Popular - How to achieve: become friends with over 130 other Taylor fans!

Conversationalist - how to achieve: reach a certain threshold of wall posts on your profile from other users. How many you ask? You'll have to wait and see!

Casual Poster - How to achieve: reach the threshold of 13 posts in the forums.
Serious Poster - How to achieve: reach a certain threshold of posts in the forums. How many you ask? You'll have to wait and see!
Super-Serious Poster - How to achieve: reach a certain threshold of posts in the forums. How many you ask? You'll have to wait and see!
Slight Obsession - - How to achieve: reach a certain threshold of posts in the forums. How many you ask? You'll have to wait and see!
Taylor Connect Is Life - How to achieve: reach a VERY high threshold of posts in the forums. How many you ask? It will take you a while to get there :)

Re: I GOT TAYLOR SWIFT DELUXE

TC Founder - Joined the new Taylor Connect during the preview period (Feb 2012 - May 2012)

Attention Grabber - How to achieve: draw attention to your profile!

So Popular - How to achieve: become friends with over 130 other Taylor fans!

Conversationalist - how to achieve: reach a certain threshold of wall posts on your profile from other users. How many you ask? You'll have to wait and see!

Casual Poster - How to achieve: reach the threshold of 13 posts in the forums.
Serious Poster - How to achieve: reach a certain threshold of posts in the forums. How many you ask? You'll have to wait and see!
Super-Serious Poster - How to achieve: reach a certain threshold of posts in the forums. How many you ask? You'll have to wait and see!
Slight Obsession - - How to achieve: reach a certain threshold of posts in the forums. How many you ask? You'll have to wait and see!
Taylor Connect Is Life - How to achieve: reach a VERY high threshold of posts in the forums. How many you ask? It will take you a while to get there :)

Re: I GOT TAYLOR SWIFT DELUXE

That's an amazing price!
~CanadianSwiftFan

(graphic by stayingfearless13)
I was enchanted on July 14, 2011
"Wasn't it easier in your firefly catching days?" (Innocent)

TC Founder - Joined the new Taylor Connect during the preview period (Feb 2012 - May 2012)

Attention Grabber - How to achieve: draw attention to your profile!

So Popular - How to achieve: become friends with over 130 other Taylor fans!

Conversationalist - how to achieve: reach a certain threshold of wall posts on your profile from other users. How many you ask? You'll have to wait and see!

Casual Poster - How to achieve: reach the threshold of 13 posts in the forums.
Serious Poster - How to achieve: reach a certain threshold of posts in the forums. How many you ask? You'll have to wait and see!
Super-Serious Poster - How to achieve: reach a certain threshold of posts in the forums. How many you ask? You'll have to wait and see!
Slight Obsession - - How to achieve: reach a certain threshold of posts in the forums. How many you ask? You'll have to wait and see!
Taylor Connect Is Life - How to achieve: reach a VERY high threshold of posts in the forums. How many you ask? It will take you a while to get there :)

Re: I GOT TAYLOR SWIFT DELUXE

That's awesome! I do too :)
Love you forever and always, Louis :)
made by Swiftlookalike

TC Founder - Joined the new Taylor Connect during the preview period (Feb 2012 - May 2012)

Attention Grabber - How to achieve: draw attention to your profile!

So Popular - How to achieve: become friends with over 130 other Taylor fans!

Conversationalist - how to achieve: reach a certain threshold of wall posts on your profile from other users. How many you ask? You'll have to wait and see!

Casual Poster - How to achieve: reach the threshold of 13 posts in the forums.
Serious Poster - How to achieve: reach a certain threshold of posts in the forums. How many you ask? You'll have to wait and see!
Super-Serious Poster - How to achieve: reach a certain threshold of posts in the forums. How many you ask? You'll have to wait and see!
Slight Obsession - - How to achieve: reach a certain threshold of posts in the forums. How many you ask? You'll have to wait and see!
Taylor Connect Is Life - How to achieve: reach a VERY high threshold of posts in the forums. How many you ask? It will take you a while to get there :)

Re: I GOT TAYLOR SWIFT DELUXE

Moderator

TC Founder - Joined the new Taylor Connect during the preview period (Feb 2012 - May 2012)

Attention Grabber - How to achieve: draw attention to your profile!

So Popular - How to achieve: become friends with over 130 other Taylor fans!

Conversationalist - how to achieve: reach a certain threshold of wall posts on your profile from other users. How many you ask? You'll have to wait and see!

Casual Poster - How to achieve: reach the threshold of 13 posts in the forums.
Serious Poster - How to achieve: reach a certain threshold of posts in the forums. How many you ask? You'll have to wait and see!
Super-Serious Poster - How to achieve: reach a certain threshold of posts in the forums. How many you ask? You'll have to wait and see!
Slight Obsession - - How to achieve: reach a certain threshold of posts in the forums. How many you ask? You'll have to wait and see!
Taylor Connect Is Life - How to achieve: reach a VERY high threshold of posts in the forums. How many you ask? It will take you a while to get there :)

Re: I GOT TAYLOR SWIFT DELUXE

Wow, you're super lucky! Enjoy :)


TC Founder - Joined the new Taylor Connect during the preview period (Feb 2012 - May 2012)

Attention Grabber - How to achieve: draw attention to your profile!

So Popular - How to achieve: become friends with over 130 other Taylor fans!

Conversationalist - how to achieve: reach a certain threshold of wall posts on your profile from other users. How many you ask? You'll have to wait and see!

Casual Poster - How to achieve: reach the threshold of 13 posts in the forums.
Serious Poster - How to achieve: reach a certain threshold of posts in the forums. How many you ask? You'll have to wait and see!
Super-Serious Poster - How to achieve: reach a certain threshold of posts in the forums. How many you ask? You'll have to wait and see!
Slight Obsession - - How to achieve: reach a certain threshold of posts in the forums. How many you ask? You'll have to wait and see!
Taylor Connect Is Life - How to achieve: reach a VERY high threshold of posts in the forums. How many you ask? It will take you a while to get there :)

Re: I GOT TAYLOR SWIFT DELUXE

Congratulations! I am still looking for that!


http://taylorswift.com/forum/fan_made_graphics/2264922
My graphic shop ^

TC Founder - Joined the new Taylor Connect during the preview period (Feb 2012 - May 2012)

Attention Grabber - How to achieve: draw attention to your profile!

So Popular - How to achieve: become friends with over 130 other Taylor fans!

Conversationalist - how to achieve: reach a certain threshold of wall posts on your profile from other users. How many you ask? You'll have to wait and see!

Casual Poster - How to achieve: reach the threshold of 13 posts in the forums.
Serious Poster - How to achieve: reach a certain threshold of posts in the forums. How many you ask? You'll have to wait and see!
Super-Serious Poster - How to achieve: reach a certain threshold of posts in the forums. How many you ask? You'll have to wait and see!
Slight Obsession - - How to achieve: reach a certain threshold of posts in the forums. How many you ask? You'll have to wait and see!
Taylor Connect Is Life - How to achieve: reach a VERY high threshold of posts in the forums. How many you ask? It will take you a while to get there :)

Re: I GOT TAYLOR SWIFT DELUXE

Lucky ducky. I've been looking for Fearless and Speak Now Deluxe for ever :(. I think I might have to cave in and order them.

Boy Swiftie

TC Founder - Joined the new Taylor Connect during the preview period (Feb 2012 - May 2012)

Attention Grabber - How to achieve: draw attention to your profile!

So Popular - How to achieve: become friends with over 130 other Taylor fans!

Conversationalist - how to achieve: reach a certain threshold of wall posts on your profile from other users. How many you ask? You'll have to wait and see!

Casual Poster - How to achieve: reach the threshold of 13 posts in the forums.
Serious Poster - How to achieve: reach a certain threshold of posts in the forums. How many you ask? You'll have to wait and see!
Super-Serious Poster - How to achieve: reach a certain threshold of posts in the forums. How many you ask? You'll have to wait and see!
Slight Obsession - - How to achieve: reach a certain threshold of posts in the forums. How many you ask? You'll have to wait and see!
Taylor Connect Is Life - How to achieve: reach a VERY high threshold of posts in the forums. How many you ask? It will take you a while to get there :)

Re: I GOT TAYLOR SWIFT DELUXE

Really good price!!! I think this one should be re-released, it's really hard to find...

TC Founder - Joined the new Taylor Connect during the preview period (Feb 2012 - May 2012)

Attention Grabber - How to achieve: draw attention to your profile!

So Popular - How to achieve: become friends with over 130 other Taylor fans!

Conversationalist - how to achieve: reach a certain threshold of wall posts on your profile from other users. How many you ask? You'll have to wait and see!

Casual Poster - How to achieve: reach the threshold of 13 posts in the forums.
Serious Poster - How to achieve: reach a certain threshold of posts in the forums. How many you ask? You'll have to wait and see!
Super-Serious Poster - How to achieve: reach a certain threshold of posts in the forums. How many you ask? You'll have to wait and see!
Slight Obsession - - How to achieve: reach a certain threshold of posts in the forums. How many you ask? You'll have to wait and see!
Taylor Connect Is Life - How to achieve: reach a VERY high threshold of posts in the forums. How many you ask? It will take you a while to get there :)

Re: I GOT TAYLOR SWIFT DELUXE

That's awesome! I love my TS deluxe CD!! :D
Fearless on 6.12.09, Saw Sparks Fly 6.30.11, Enchanted on 11.17.11 with pit
Follow me on twitter: @HayesNation
Swiftie Since 2006

Credit:Bluebell

TC Founder - Joined the new Taylor Connect during the preview period (Feb 2012 - May 2012)

Attention Grabber - How to achieve: draw attention to your profile!

So Popular - How to achieve: become friends with over 130 other Taylor fans!

Conversationalist - how to achieve: reach a certain threshold of wall posts on your profile from other users. How many you ask? You'll have to wait and see!

Casual Poster - How to achieve: reach the threshold of 13 posts in the forums.
Serious Poster - How to achieve: reach a certain threshold of posts in the forums. How many you ask? You'll have to wait and see!
Super-Serious Poster - How to achieve: reach a certain threshold of posts in the forums. How many you ask? You'll have to wait and see!
Slight Obsession - - How to achieve: reach a certain threshold of posts in the forums. How many you ask? You'll have to wait and see!
Taylor Connect Is Life - How to achieve: reach a VERY high threshold of posts in the forums. How many you ask? It will take you a while to get there :)

Re: I GOT TAYLOR SWIFT DELUXE

Wow thats awesome! I'm really hoping someday i'll come acrossed it in a music store, but no luck yet.

Signature by: Heather.

TC Founder - Joined the new Taylor Connect during the preview period (Feb 2012 - May 2012)

Attention Grabber - How to achieve: draw attention to your profile!

So Popular - How to achieve: become friends with over 130 other Taylor fans!

Conversationalist - how to achieve: reach a certain threshold of wall posts on your profile from other users. How many you ask? You'll have to wait and see!

Casual Poster - How to achieve: reach the threshold of 13 posts in the forums.
Serious Poster - How to achieve: reach a certain threshold of posts in the forums. How many you ask? You'll have to wait and see!
Super-Serious Poster - How to achieve: reach a certain threshold of posts in the forums. How many you ask? You'll have to wait and see!
Slight Obsession - - How to achieve: reach a certain threshold of posts in the forums. How many you ask? You'll have to wait and see!
Taylor Connect Is Life - How to achieve: reach a VERY high threshold of posts in the forums. How many you ask? It will take you a while to get there :)

Re: I GOT TAYLOR SWIFT DELUXE

TC Founder - Joined the new Taylor Connect during the preview period (Feb 2012 - May 2012)

Attention Grabber - How to achieve: draw attention to your profile!

So Popular - How to achieve: become friends with over 130 other Taylor fans!

Conversationalist - how to achieve: reach a certain threshold of wall posts on your profile from other users. How many you ask? You'll have to wait and see!

Casual Poster - How to achieve: reach the threshold of 13 posts in the forums.
Serious Poster - How to achieve: reach a certain threshold of posts in the forums. How many you ask? You'll have to wait and see!
Super-Serious Poster - How to achieve: reach a certain threshold of posts in the forums. How many you ask? You'll have to wait and see!
Slight Obsession - - How to achieve: reach a certain threshold of posts in the forums. How many you ask? You'll have to wait and see!
Taylor Connect Is Life - How to achieve: reach a VERY high threshold of posts in the forums. How many you ask? It will take you a while to get there :)

Re: I GOT TAYLOR SWIFT DELUXE

you're so lucky... i'm trying to find beautiful eyes!

- kkswiftie101