TC Founder - Joined the new Taylor Connect during the preview period (Feb 2012 - May 2012)

Attention Grabber - How to achieve: draw attention to your profile!

So Popular - How to achieve: become friends with over 130 other Taylor fans!

Conversationalist - how to achieve: reach a certain threshold of wall posts on your profile from other users. How many you ask? You'll have to wait and see!

Casual Poster - How to achieve: reach the threshold of 13 posts in the forums.
Serious Poster - How to achieve: reach a certain threshold of posts in the forums. How many you ask? You'll have to wait and see!
Super-Serious Poster - How to achieve: reach a certain threshold of posts in the forums. How many you ask? You'll have to wait and see!
Slight Obsession - - How to achieve: reach a certain threshold of posts in the forums. How many you ask? You'll have to wait and see!
Taylor Connect Is Life - How to achieve: reach a VERY high threshold of posts in the forums. How many you ask? It will take you a while to get there :)
JUNE 1ST: SLC, UTAH CONCERT
If you will be attending the Salt Lake City Concert please feel free to post.

This is a great way to get to know who is who before the concert. I don't know about the rest of you but I think it would be wonderful to plan to meet up by the Energy Solutions Arena an hour or two before the doors open.

On the meantime, here are some suggestions on what to talk about:
* Introduce yourself
*Seating Chart
*Tickets
*Experience with General Sale
*Costume Ideas
*Poster Ideas
*T-Party ideas/ stories of previous experiences
* Ed Sheeran
*Questions on The Red Tour

. . . . And the list goes on. Let's get SOCIAL everybody!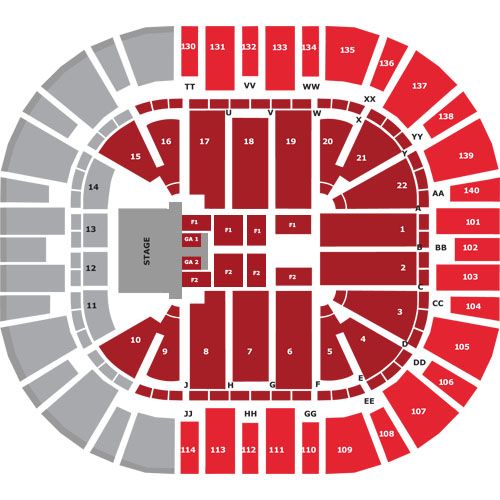 Replies to This Posting
TC Founder - Joined the new Taylor Connect during the preview period (Feb 2012 - May 2012)

Attention Grabber - How to achieve: draw attention to your profile!

So Popular - How to achieve: become friends with over 130 other Taylor fans!

Conversationalist - how to achieve: reach a certain threshold of wall posts on your profile from other users. How many you ask? You'll have to wait and see!

Casual Poster - How to achieve: reach the threshold of 13 posts in the forums.
Serious Poster - How to achieve: reach a certain threshold of posts in the forums. How many you ask? You'll have to wait and see!
Super-Serious Poster - How to achieve: reach a certain threshold of posts in the forums. How many you ask? You'll have to wait and see!
Slight Obsession - - How to achieve: reach a certain threshold of posts in the forums. How many you ask? You'll have to wait and see!
Taylor Connect Is Life - How to achieve: reach a VERY high threshold of posts in the forums. How many you ask? It will take you a while to get there :)

Re: JUNE 1ST: SLC, UTAH CONCERT

Hey, my name is Kelsie and I am super excited for the Red tour. I will be sitting in the nosebleeds, section 113. Where is anyone else sitting?
I was able to SPEAK NOW on 9-28-11.

TC Founder - Joined the new Taylor Connect during the preview period (Feb 2012 - May 2012)

Attention Grabber - How to achieve: draw attention to your profile!

So Popular - How to achieve: become friends with over 130 other Taylor fans!

Conversationalist - how to achieve: reach a certain threshold of wall posts on your profile from other users. How many you ask? You'll have to wait and see!

Casual Poster - How to achieve: reach the threshold of 13 posts in the forums.
Serious Poster - How to achieve: reach a certain threshold of posts in the forums. How many you ask? You'll have to wait and see!
Super-Serious Poster - How to achieve: reach a certain threshold of posts in the forums. How many you ask? You'll have to wait and see!
Slight Obsession - - How to achieve: reach a certain threshold of posts in the forums. How many you ask? You'll have to wait and see!
Taylor Connect Is Life - How to achieve: reach a VERY high threshold of posts in the forums. How many you ask? It will take you a while to get there :)

Re: JUNE 1ST: SLC, UTAH CONCERT

Hi, I'm Ceci. My sister, Norma (peruvianchic21) and I will be sitting in Section 18, row 1. The general sale was insane, and the presale was too. Oh gosh, I don't think I've ever had a harder time trying to get tickets to see Taylor. We ended out having to get the VIP bonus tickets because they were all out of the other ones. We have some costume and poster ideas that are very top secret, since we'd like to be unique and all.

We got T-party at the last show she had in Salt Lake City, on September 28, 2011. We're hoping we can get it again this time around, although it will probably be harder. Oh and I love Ed, so we'll definitely have fun throughout the entire show!
September 28th, 2011 and January 20th, 2012
-I was enchanted to meet you

TC Founder - Joined the new Taylor Connect during the preview period (Feb 2012 - May 2012)

Attention Grabber - How to achieve: draw attention to your profile!

So Popular - How to achieve: become friends with over 130 other Taylor fans!

Conversationalist - how to achieve: reach a certain threshold of wall posts on your profile from other users. How many you ask? You'll have to wait and see!

Casual Poster - How to achieve: reach the threshold of 13 posts in the forums.
Serious Poster - How to achieve: reach a certain threshold of posts in the forums. How many you ask? You'll have to wait and see!
Super-Serious Poster - How to achieve: reach a certain threshold of posts in the forums. How many you ask? You'll have to wait and see!
Slight Obsession - - How to achieve: reach a certain threshold of posts in the forums. How many you ask? You'll have to wait and see!
Taylor Connect Is Life - How to achieve: reach a VERY high threshold of posts in the forums. How many you ask? It will take you a while to get there :)

Re: JUNE 1ST: SLC, UTAH CONCERT

Hey Norma! Thanks for commenting on my profile :)

My name is Jen! My friend Janelle and I are driving from Montana to see the show. We are in Section 4 Row 19. I had the presale and it was SO hard getting tickets.. did anyone else think it was difficult? I went back to find general sale tickets when they came out and it wouldn't even give me any seat choices. Ugh, it was annoying to say the least. Anyways, I don't think we are going to dress in costumes, just a whole lot of Taylor merch! Poster Ideas=no clue... any suggestions? This will be our first Taylor concert. I have only been to one other concert (Katy Perry) in Boise with my sister. It was a-m-a-z-i-n-g! I know that Ed and Taylor will top that though :) I first heard of Ed on radio disney (lol yes!) They played Lego House.. it was about a month before Taylor and Ed covered that song. I was hooked and play his + cd all the time. BTW, swiftieforever1213 is going to the SLC show too!

We must meet up before the show!! I can't wait to meet everyone :) Talk to you soon!

TC Founder - Joined the new Taylor Connect during the preview period (Feb 2012 - May 2012)

Attention Grabber - How to achieve: draw attention to your profile!

So Popular - How to achieve: become friends with over 130 other Taylor fans!

Conversationalist - how to achieve: reach a certain threshold of wall posts on your profile from other users. How many you ask? You'll have to wait and see!

Casual Poster - How to achieve: reach the threshold of 13 posts in the forums.
Serious Poster - How to achieve: reach a certain threshold of posts in the forums. How many you ask? You'll have to wait and see!
Super-Serious Poster - How to achieve: reach a certain threshold of posts in the forums. How many you ask? You'll have to wait and see!
Slight Obsession - - How to achieve: reach a certain threshold of posts in the forums. How many you ask? You'll have to wait and see!
Taylor Connect Is Life - How to achieve: reach a VERY high threshold of posts in the forums. How many you ask? It will take you a while to get there :)

Re: JUNE 1ST: SLC, UTAH CONCERT

My name is Jamie, I love going to concerts I have been to about 60 in my life. I save all my tickets and I counted them a few months ago, I could not believe the number was that high lol. This will be my 3rd Taylor concert. I'm sitting in sec 18 row 18. The TS presale was crazy, the tickets I bought were the 3rd or 4th ones I pulled up and I got them then I couldn't pull up any more. The radio station presale was crazy too I pulled up 3 sets of nose bleeds then could not pull up anymore exact same thing for the general sale.
~Jamie~

TC Founder - Joined the new Taylor Connect during the preview period (Feb 2012 - May 2012)

Attention Grabber - How to achieve: draw attention to your profile!

So Popular - How to achieve: become friends with over 130 other Taylor fans!

Conversationalist - how to achieve: reach a certain threshold of wall posts on your profile from other users. How many you ask? You'll have to wait and see!

Casual Poster - How to achieve: reach the threshold of 13 posts in the forums.
Serious Poster - How to achieve: reach a certain threshold of posts in the forums. How many you ask? You'll have to wait and see!
Super-Serious Poster - How to achieve: reach a certain threshold of posts in the forums. How many you ask? You'll have to wait and see!
Slight Obsession - - How to achieve: reach a certain threshold of posts in the forums. How many you ask? You'll have to wait and see!
Taylor Connect Is Life - How to achieve: reach a VERY high threshold of posts in the forums. How many you ask? It will take you a while to get there :)

Re: JUNE 1ST: SLC, UTAH CONCERT

Seating Chart
~Jamie~
May 26, 2009 Fearless
Sep 28, 2011 Speak Now
June 1, 2013 Red

TC Founder - Joined the new Taylor Connect during the preview period (Feb 2012 - May 2012)

Attention Grabber - How to achieve: draw attention to your profile!

So Popular - How to achieve: become friends with over 130 other Taylor fans!

Conversationalist - how to achieve: reach a certain threshold of wall posts on your profile from other users. How many you ask? You'll have to wait and see!

Casual Poster - How to achieve: reach the threshold of 13 posts in the forums.
Serious Poster - How to achieve: reach a certain threshold of posts in the forums. How many you ask? You'll have to wait and see!
Super-Serious Poster - How to achieve: reach a certain threshold of posts in the forums. How many you ask? You'll have to wait and see!
Slight Obsession - - How to achieve: reach a certain threshold of posts in the forums. How many you ask? You'll have to wait and see!
Taylor Connect Is Life - How to achieve: reach a VERY high threshold of posts in the forums. How many you ask? It will take you a while to get there :)

Re: JUNE 1ST: SLC, UTAH CONCERT


Hey Norma! Thanks for commenting on my profile :)

My name is Jen! My friend Janelle and I are driving from Montana to see the show. We are in Section 4 Row 19. I had the presale and it was SO hard getting tickets.. did anyone else think it was difficult? I went back to find general sale tickets when they came out and it wouldn't even give me any seat choices. Ugh, it was annoying to say the least. Anyways, I don't think we are going to dress in costumes, just a whole lot of Taylor merch! Poster Ideas=no clue... any suggestions? This will be our first Taylor concert. I have only been to one other concert (Katy Perry) in Boise with my sister. It was a-m-a-z-i-n-g! I know that Ed and Taylor will top that though :) I first heard of Ed on radio disney (lol yes!) They played Lego House.. it was about a month before Taylor and Ed covered that song. I was hooked and play his + cd all the time. BTW, swiftieforever1213 is going to the SLC show too!

We must meet up before the show!! I can't wait to meet everyone :) Talk to you soon!

That is so exciting! As far as poster ideas go I am not sure. . . although, I am positive we will think of something when it gets closer to the concert. When Taylor had her Speak Now Tour in SLC I remember that everybody who had floor seats had their posters taken away by security. . . It was the saddest thing.

Jen, what is your favorite songs from the Red Album? Also, you should encourage all your friends that are going to this concert to post here. The more the merrier, right?

TC Founder - Joined the new Taylor Connect during the preview period (Feb 2012 - May 2012)

Attention Grabber - How to achieve: draw attention to your profile!

So Popular - How to achieve: become friends with over 130 other Taylor fans!

Conversationalist - how to achieve: reach a certain threshold of wall posts on your profile from other users. How many you ask? You'll have to wait and see!

Casual Poster - How to achieve: reach the threshold of 13 posts in the forums.
Serious Poster - How to achieve: reach a certain threshold of posts in the forums. How many you ask? You'll have to wait and see!
Super-Serious Poster - How to achieve: reach a certain threshold of posts in the forums. How many you ask? You'll have to wait and see!
Slight Obsession - - How to achieve: reach a certain threshold of posts in the forums. How many you ask? You'll have to wait and see!
Taylor Connect Is Life - How to achieve: reach a VERY high threshold of posts in the forums. How many you ask? It will take you a while to get there :)

Re: JUNE 1ST: SLC, UTAH CONCERT

Hmmmm. . . . Now here is something to think about, haven't you all noticed that for our concert the stage step up is completely different than everyone else? I wonder why it is different. . . what do you guys think?

TC Founder - Joined the new Taylor Connect during the preview period (Feb 2012 - May 2012)

Attention Grabber - How to achieve: draw attention to your profile!

So Popular - How to achieve: become friends with over 130 other Taylor fans!

Conversationalist - how to achieve: reach a certain threshold of wall posts on your profile from other users. How many you ask? You'll have to wait and see!

Casual Poster - How to achieve: reach the threshold of 13 posts in the forums.
Serious Poster - How to achieve: reach a certain threshold of posts in the forums. How many you ask? You'll have to wait and see!
Super-Serious Poster - How to achieve: reach a certain threshold of posts in the forums. How many you ask? You'll have to wait and see!
Slight Obsession - - How to achieve: reach a certain threshold of posts in the forums. How many you ask? You'll have to wait and see!
Taylor Connect Is Life - How to achieve: reach a VERY high threshold of posts in the forums. How many you ask? It will take you a while to get there :)

Re: JUNE 1ST: SLC, UTAH CONCERT


Hmmmm. . . . Now here is something to think about, haven't you all noticed that for our concert the stage step up is completely different than everyone else? I wonder why it is different. . . what do you guys think?

I just looked a few different city's stages and yes I wonder why our stage looks different. lol it is something to think about. Or maybe it will end up being the same when we see her. we won't know till the day we see her.

~Jamie~
May 26, 2009 Fearless
Sep 28, 2011 Speak Now
June 1, 2013 Red

TC Founder - Joined the new Taylor Connect during the preview period (Feb 2012 - May 2012)

Attention Grabber - How to achieve: draw attention to your profile!

So Popular - How to achieve: become friends with over 130 other Taylor fans!

Conversationalist - how to achieve: reach a certain threshold of wall posts on your profile from other users. How many you ask? You'll have to wait and see!

Casual Poster - How to achieve: reach the threshold of 13 posts in the forums.
Serious Poster - How to achieve: reach a certain threshold of posts in the forums. How many you ask? You'll have to wait and see!
Super-Serious Poster - How to achieve: reach a certain threshold of posts in the forums. How many you ask? You'll have to wait and see!
Slight Obsession - - How to achieve: reach a certain threshold of posts in the forums. How many you ask? You'll have to wait and see!
Taylor Connect Is Life - How to achieve: reach a VERY high threshold of posts in the forums. How many you ask? It will take you a while to get there :)

Re: JUNE 1ST: SLC, UTAH CONCERT





Hey Norma! Thanks for commenting on my profile :)

My name is Jen! My friend Janelle and I are driving from Montana to see the show. We are in Section 4 Row 19. I had the presale and it was SO hard getting tickets.. did anyone else think it was difficult? I went back to find general sale tickets when they came out and it wouldn't even give me any seat choices. Ugh, it was annoying to say the least. Anyways, I don't think we are going to dress in costumes, just a whole lot of Taylor merch! Poster Ideas=no clue... any suggestions? This will be our first Taylor concert. I have only been to one other concert (Katy Perry) in Boise with my sister. It was a-m-a-z-i-n-g! I know that Ed and Taylor will top that though :) I first heard of Ed on radio disney (lol yes!) They played Lego House.. it was about a month before Taylor and Ed covered that song. I was hooked and play his + cd all the time. BTW, swiftieforever1213 is going to the SLC show too!

We must meet up before the show!! I can't wait to meet everyone :) Talk to you soon!



That is so exciting! As far as poster ideas go I am not sure. . . although, I am positive we will think of something when it gets closer to the concert. When Taylor had her Speak Now Tour in SLC I remember that everybody who had floor seats had their posters taken away by security. . . It was the saddest thing.

Jen, what is your favorite songs from the Red Album? Also, you should encourage all your friends that are going to this concert to post here. The more the merrier, right?

I really like all of the music from RED and my favs change every week.. but this week I have been loving Holy Ground. Overall, I think my fav songs are IKYWT, All Too Well, I Almost Do, Everything Has Changed, 22, and The Moment I Knew.

TC Founder - Joined the new Taylor Connect during the preview period (Feb 2012 - May 2012)

Attention Grabber - How to achieve: draw attention to your profile!

So Popular - How to achieve: become friends with over 130 other Taylor fans!

Conversationalist - how to achieve: reach a certain threshold of wall posts on your profile from other users. How many you ask? You'll have to wait and see!

Casual Poster - How to achieve: reach the threshold of 13 posts in the forums.
Serious Poster - How to achieve: reach a certain threshold of posts in the forums. How many you ask? You'll have to wait and see!
Super-Serious Poster - How to achieve: reach a certain threshold of posts in the forums. How many you ask? You'll have to wait and see!
Slight Obsession - - How to achieve: reach a certain threshold of posts in the forums. How many you ask? You'll have to wait and see!
Taylor Connect Is Life - How to achieve: reach a VERY high threshold of posts in the forums. How many you ask? It will take you a while to get there :)

RE: JUNE 1ST: SLC, UTAH CONCERT

Hey! I'm meagan, I am super excited for the concert in slc! I am sec 8 row 16! Ceci I wish I had your seats! So jealous. Ps. How did you get into the t-party last time? Where we're you seats last time?

TC Founder - Joined the new Taylor Connect during the preview period (Feb 2012 - May 2012)

Attention Grabber - How to achieve: draw attention to your profile!

So Popular - How to achieve: become friends with over 130 other Taylor fans!

Conversationalist - how to achieve: reach a certain threshold of wall posts on your profile from other users. How many you ask? You'll have to wait and see!

Casual Poster - How to achieve: reach the threshold of 13 posts in the forums.
Serious Poster - How to achieve: reach a certain threshold of posts in the forums. How many you ask? You'll have to wait and see!
Super-Serious Poster - How to achieve: reach a certain threshold of posts in the forums. How many you ask? You'll have to wait and see!
Slight Obsession - - How to achieve: reach a certain threshold of posts in the forums. How many you ask? You'll have to wait and see!
Taylor Connect Is Life - How to achieve: reach a VERY high threshold of posts in the forums. How many you ask? It will take you a while to get there :)

Re: JUNE 1ST: SLC, UTAH CONCERT

I have two young daughters (ages 11 and 8) that love you and I wish we could go to your SLC concert. However, my girls both have multiple disabilities so we don't have alot of extra money and my oldest has to have double knee surgery in mid June (2nd time) which makes walking up/down stairs at the Energy Solutions Arena really hard. If you happen to have any extra floor seats available I know two girls and their mom who would be thrilled to use them.

Best of luck to you - thanks for all the wonderful music that brightens our lives.

TC Founder - Joined the new Taylor Connect during the preview period (Feb 2012 - May 2012)

Attention Grabber - How to achieve: draw attention to your profile!

So Popular - How to achieve: become friends with over 130 other Taylor fans!

Conversationalist - how to achieve: reach a certain threshold of wall posts on your profile from other users. How many you ask? You'll have to wait and see!

Casual Poster - How to achieve: reach the threshold of 13 posts in the forums.
Serious Poster - How to achieve: reach a certain threshold of posts in the forums. How many you ask? You'll have to wait and see!
Super-Serious Poster - How to achieve: reach a certain threshold of posts in the forums. How many you ask? You'll have to wait and see!
Slight Obsession - - How to achieve: reach a certain threshold of posts in the forums. How many you ask? You'll have to wait and see!
Taylor Connect Is Life - How to achieve: reach a VERY high threshold of posts in the forums. How many you ask? It will take you a while to get there :)

Re: JUNE 1ST: SLC, UTAH CONCERT

Hey, did everyone sign up for the pit tickets?

TC Founder - Joined the new Taylor Connect during the preview period (Feb 2012 - May 2012)

Attention Grabber - How to achieve: draw attention to your profile!

So Popular - How to achieve: become friends with over 130 other Taylor fans!

Conversationalist - how to achieve: reach a certain threshold of wall posts on your profile from other users. How many you ask? You'll have to wait and see!

Casual Poster - How to achieve: reach the threshold of 13 posts in the forums.
Serious Poster - How to achieve: reach a certain threshold of posts in the forums. How many you ask? You'll have to wait and see!
Super-Serious Poster - How to achieve: reach a certain threshold of posts in the forums. How many you ask? You'll have to wait and see!
Slight Obsession - - How to achieve: reach a certain threshold of posts in the forums. How many you ask? You'll have to wait and see!
Taylor Connect Is Life - How to achieve: reach a VERY high threshold of posts in the forums. How many you ask? It will take you a while to get there :)

Re: JUNE 1ST: SLC, UTAH CONCERT


Hey, did everyone sign up for the pit tickets?

I did! Do you know when the email and code for pit tickets will be given to us?

TC Founder - Joined the new Taylor Connect during the preview period (Feb 2012 - May 2012)

Attention Grabber - How to achieve: draw attention to your profile!

So Popular - How to achieve: become friends with over 130 other Taylor fans!

Conversationalist - how to achieve: reach a certain threshold of wall posts on your profile from other users. How many you ask? You'll have to wait and see!

Casual Poster - How to achieve: reach the threshold of 13 posts in the forums.
Serious Poster - How to achieve: reach a certain threshold of posts in the forums. How many you ask? You'll have to wait and see!
Super-Serious Poster - How to achieve: reach a certain threshold of posts in the forums. How many you ask? You'll have to wait and see!
Slight Obsession - - How to achieve: reach a certain threshold of posts in the forums. How many you ask? You'll have to wait and see!
Taylor Connect Is Life - How to achieve: reach a VERY high threshold of posts in the forums. How many you ask? It will take you a while to get there :)

Re: JUNE 1ST: SLC, UTAH CONCERT

I didn't. If anyone knows any useful information regarding Pit Tickets for this show then please leave a response I am sure others might find it helpful. :)

Even though we still got three months till the show I am just curious, what time do you guys plan to get to the arena?

TC Founder - Joined the new Taylor Connect during the preview period (Feb 2012 - May 2012)

Attention Grabber - How to achieve: draw attention to your profile!

So Popular - How to achieve: become friends with over 130 other Taylor fans!

Conversationalist - how to achieve: reach a certain threshold of wall posts on your profile from other users. How many you ask? You'll have to wait and see!

Casual Poster - How to achieve: reach the threshold of 13 posts in the forums.
Serious Poster - How to achieve: reach a certain threshold of posts in the forums. How many you ask? You'll have to wait and see!
Super-Serious Poster - How to achieve: reach a certain threshold of posts in the forums. How many you ask? You'll have to wait and see!
Slight Obsession - - How to achieve: reach a certain threshold of posts in the forums. How many you ask? You'll have to wait and see!
Taylor Connect Is Life - How to achieve: reach a VERY high threshold of posts in the forums. How many you ask? It will take you a while to get there :)

Re: JUNE 1ST: SLC, UTAH CONCERT

Sweet!! Just so you know I am on Section 18 Row 1. Originally, I did not plan to get VIP Tickets but nothing else would pop up when I wanted to purchase tickets, in other words it was VIP or nothing, Still I am so excited for the show most likely I will be there at noon too.

Jonathan, are you going to dress up or make any posters in hopes of getting into Club Red? You know, I am still having trouble saying Club Red. . . I don't know, I kinda liked "T-Party" better but oh well, changes can be good too.

TC Founder - Joined the new Taylor Connect during the preview period (Feb 2012 - May 2012)

Attention Grabber - How to achieve: draw attention to your profile!

So Popular - How to achieve: become friends with over 130 other Taylor fans!

Conversationalist - how to achieve: reach a certain threshold of wall posts on your profile from other users. How many you ask? You'll have to wait and see!

Casual Poster - How to achieve: reach the threshold of 13 posts in the forums.
Serious Poster - How to achieve: reach a certain threshold of posts in the forums. How many you ask? You'll have to wait and see!
Super-Serious Poster - How to achieve: reach a certain threshold of posts in the forums. How many you ask? You'll have to wait and see!
Slight Obsession - - How to achieve: reach a certain threshold of posts in the forums. How many you ask? You'll have to wait and see!
Taylor Connect Is Life - How to achieve: reach a VERY high threshold of posts in the forums. How many you ask? It will take you a while to get there :)

Re: JUNE 1ST: SLC, UTAH CONCERT

Everybody listen up. . . .

To get into spirit I would highly recommend all of you to log on to the following link: http://www.webgamedesign.com/countdown.php

There, you can personalize your own countdown for the concert and then post it on your TC profile. To mix it up a bit, make sure to change the color to any shade of Red.

Also, once we get closer to June we must post ideas regarding WHERE and WHEN we will meet.

Stay tuned. :)

TC Founder - Joined the new Taylor Connect during the preview period (Feb 2012 - May 2012)

Attention Grabber - How to achieve: draw attention to your profile!

So Popular - How to achieve: become friends with over 130 other Taylor fans!

Conversationalist - how to achieve: reach a certain threshold of wall posts on your profile from other users. How many you ask? You'll have to wait and see!

Casual Poster - How to achieve: reach the threshold of 13 posts in the forums.
Serious Poster - How to achieve: reach a certain threshold of posts in the forums. How many you ask? You'll have to wait and see!
Super-Serious Poster - How to achieve: reach a certain threshold of posts in the forums. How many you ask? You'll have to wait and see!
Slight Obsession - - How to achieve: reach a certain threshold of posts in the forums. How many you ask? You'll have to wait and see!
Taylor Connect Is Life - How to achieve: reach a VERY high threshold of posts in the forums. How many you ask? It will take you a while to get there :)

Re: JUNE 1ST: SLC, UTAH CONCERT

I just didn't sign up for pit because I had pit for my second Fearless show, and I figured that it would probably be better for me not to sign up and let someone else have the opportunity to see her so close. Plus, I heard that if you have pit you can't get picked for Club Red and I'd rather try to meet her.

Are any of you guys going to make fan projects? I'm going to make one with my friend, Christie, but we haven't really started planning yet.
September 28th, 2011 and January 20th, 2012
-I was enchanted to meet you

TC Founder - Joined the new Taylor Connect during the preview period (Feb 2012 - May 2012)

Attention Grabber - How to achieve: draw attention to your profile!

So Popular - How to achieve: become friends with over 130 other Taylor fans!

Conversationalist - how to achieve: reach a certain threshold of wall posts on your profile from other users. How many you ask? You'll have to wait and see!

Casual Poster - How to achieve: reach the threshold of 13 posts in the forums.
Serious Poster - How to achieve: reach a certain threshold of posts in the forums. How many you ask? You'll have to wait and see!
Super-Serious Poster - How to achieve: reach a certain threshold of posts in the forums. How many you ask? You'll have to wait and see!
Slight Obsession - - How to achieve: reach a certain threshold of posts in the forums. How many you ask? You'll have to wait and see!
Taylor Connect Is Life - How to achieve: reach a VERY high threshold of posts in the forums. How many you ask? It will take you a while to get there :)

Re: JUNE 1ST: SLC, UTAH CONCERT

hey my name is Jen! My sister and I are going, and we finally got good seats! We'll be in section 19. For Fearless in SLC we were in section 109, then for Speak Now we were in section 101. So we are so excited to finally be a little closer! CAN'T WAIT!!!!!!! I've been watching youtube videos of the RED concerts that have happened so far since the first one! Haha I am just a little obsessed.

TC Founder - Joined the new Taylor Connect during the preview period (Feb 2012 - May 2012)

Attention Grabber - How to achieve: draw attention to your profile!

So Popular - How to achieve: become friends with over 130 other Taylor fans!

Conversationalist - how to achieve: reach a certain threshold of wall posts on your profile from other users. How many you ask? You'll have to wait and see!

Casual Poster - How to achieve: reach the threshold of 13 posts in the forums.
Serious Poster - How to achieve: reach a certain threshold of posts in the forums. How many you ask? You'll have to wait and see!
Super-Serious Poster - How to achieve: reach a certain threshold of posts in the forums. How many you ask? You'll have to wait and see!
Slight Obsession - - How to achieve: reach a certain threshold of posts in the forums. How many you ask? You'll have to wait and see!
Taylor Connect Is Life - How to achieve: reach a VERY high threshold of posts in the forums. How many you ask? It will take you a while to get there :)

Re: JUNE 1ST: SLC, UTAH CONCERT

My name is Megan and me and my cousin Heather are going to the concert in SLC. It is both of our first Taylor concert ever so we're excited! We are sitting in nose bleed seats (sec 131 row 5) but we are just excited to go no matter where we are sitting :).

TC Founder - Joined the new Taylor Connect during the preview period (Feb 2012 - May 2012)

Attention Grabber - How to achieve: draw attention to your profile!

So Popular - How to achieve: become friends with over 130 other Taylor fans!

Conversationalist - how to achieve: reach a certain threshold of wall posts on your profile from other users. How many you ask? You'll have to wait and see!

Casual Poster - How to achieve: reach the threshold of 13 posts in the forums.
Serious Poster - How to achieve: reach a certain threshold of posts in the forums. How many you ask? You'll have to wait and see!
Super-Serious Poster - How to achieve: reach a certain threshold of posts in the forums. How many you ask? You'll have to wait and see!
Slight Obsession - - How to achieve: reach a certain threshold of posts in the forums. How many you ask? You'll have to wait and see!
Taylor Connect Is Life - How to achieve: reach a VERY high threshold of posts in the forums. How many you ask? It will take you a while to get there :)

Re: JUNE 1ST: SLC, UTAH CONCERT


hey my name is Jen! My sister and I are going, and we finally got good seats! We'll be in section 19. For Fearless in SLC we were in section 109, then for Speak Now we were in section 101. So we are so excited to finally be a little closer! CAN'T WAIT!!!!!!! I've been watching youtube videos of the RED concerts that have happened so far since the first one! Haha I am just a little obsessed.

Fun! You're going to be in the section right next to me, I'll be in section 18. You should totally come say hi at the show!

September 28th, 2011 and January 20th, 2012
-I was enchanted to meet you