TC Founder - Joined the new Taylor Connect during the preview period (Feb 2012 - May 2012)

Attention Grabber - How to achieve: draw attention to your profile!

So Popular - How to achieve: become friends with over 130 other Taylor fans!

Conversationalist - how to achieve: reach a certain threshold of wall posts on your profile from other users. How many you ask? You'll have to wait and see!

Casual Poster - How to achieve: reach the threshold of 13 posts in the forums.
Serious Poster - How to achieve: reach a certain threshold of posts in the forums. How many you ask? You'll have to wait and see!
Super-Serious Poster - How to achieve: reach a certain threshold of posts in the forums. How many you ask? You'll have to wait and see!
Slight Obsession - - How to achieve: reach a certain threshold of posts in the forums. How many you ask? You'll have to wait and see!
Taylor Connect Is Life - How to achieve: reach a VERY high threshold of posts in the forums. How many you ask? It will take you a while to get there :)
I decided to make this thread because if anyone has any questions about the tour in general we can all comment about it and i can add any info and i will continue to keep up with this thread. Please look for your question before you ask below!!

THE ONLY INTERNATIONAL DATES THAT HAVE BEEN RELEASED ARE ONES IN AUSTRALIA. NONE OTHERS

Q: Where is Taylor going on the Red tour?
A: Taylor is going to --

EUROPEAN DATES:

February 1st, 2nd, 4th, 11th, and 12th London
February 7th Berlin

If your city is not on this list below then NOBODY does not know the date that they go on sale. They will let us know on here when they have everything set.

(Taylor has also completed the North American and Australian legs of her tour so no more dates will be added for those areas)

TICKETS HAVE GONE ONSALE FOR ALL DATES LISTED

Ticket Prices (found on ticketmaster.com and vary a bit between venue to venue):
Price Range: US $49.50 - US $99.50
Upper Arena: US $49.50 Ticket + US $16.00 Fees =
Lower Arena: US $65.50
Floor: US $99.50 Ticket + US $17.15 Fees =
US $116.65

1. Q: Taylor isnt coming to my city! What do i do?! Is she going to come to Europe, Australia, Japan, etc?
A: Don't give up hope yet! Taylor is always adding and moving dates but if it isn't on the list above right now then that means she hasn't scheduled it yet. No one knows about the world tour dates yet because they haven't been set. Just keep checking back on here to see if Taylor has added a date for your city

2. Q: Do i need to have an account anywhere to get tickets?
A: You MUST have a ticketmaster account to get tickets or else they will not let you get them!

3. Q: I see that my city is on the list above for her to come to but i called the arena and they say that they have no info on her coming there?
A: The date hasn't been confirmed yet. Selling tickets is their way of verifying the date. Just keep checking back on this site to keep ensuring that she is still going to your venue.

4. Q: I couldn't get tickets! How do i get some?
A: Stubhub.com is the most reliable site i have come across for buying tickets so that's what i recommend.

5. Q: When you buy the tickets from ticketmaster, is the ticketfast (printing tickets from home computer) option available to get your tickets? Or do you have to pick the will-call, delivery, or pick-up options?
A: You can have your tickets sent to your house, instantly download them, or pick them up at a location which you can search for HERE

6. Q: How good do you think my chances are of selling tickets (if I get better ones so I don't want the first ones) as long as I don't make them expensive?
A: Your chances are actually very good if you use the right site. Most people buy them off of stubhub and usually buy them at the last minute espically if they are face value. The only thing that you have to worry about is other people selling tickets for less that are similar to yours.

7. Q: Where are the best seats to have?
A: Most people prefer floor or lower arena but i think that every seat is a good seat. You might not be the closest to Taylor but in most of the upper arena seats you can see her very well while someone on the floor has to struggle to see her.

8. Q: Do i pay more for a ticket that is closer to the stage in a section?
A: No. You will pay the same amount of money for the whole section (doesn't matter the row)

9. Q: Are there any VIP or PIT tickets available?
A: VIP ticket info is HERE
You can win Meet and Greets or VIP tickets is by entering contest, getting them from a radio station, or having one of Taylor's people give them to you. PIT tickets are onsale to TC members only and that info can be found only if you have gotten an email about it. Taylor's mom sometimes hands out PIT tickets before the show to early comers. The Wonderstruck booth at the concert will also be giving away PIT passes

10. Q: What is the pre sale and how do i sign up? Does TC sign you up automatically?
A: The pre sale gives fans access to tickets early (before the general sale) with a special code. You can sign up on the front page of TaylorSwift.com. I think that TC signs you up for the pre sale list automatically unless they don't have your zip code (someone please correct me on this if i am wrong)

11. Q: How does the pre sale work? When do i get the promo code?
A: For the Speak Now tour, if you signed up for the pre sale emails, then you got an email the night before or morning of the pre sale. There was a code in the email and a tab that you would click on that would take you straight to the correct Ticketmaster selling site. For me, you could only click on the link in the email to get to the pre sale. Once you got to the site, you would enter the code in the Taylor Swift Fan Club box and then proceed to buy your tickets.

12. Q: Are pre sale tickets any good?
A: Yes and no. If you are one of the first people to get pre sale tickets then you can get floor seats easily. If you are one of the last then you are most likely going to get upper arena seats. Pre sale tickets are selected all throughout the arena so it is basically first come first serve. They can sell out but they are only on sale for a couple days leading up to the general sale. Bigger venues will sell tickets faster but will have more to offer. The sold out time depends on the venue and the demand for pre sale tickets they are getting

13. Q: What other seats are there other then the upper arena and the floor area? Or are those the only good ones?
A: There is the lower arena. There are good seats all over each arena no matter what section you're in. Most people prefer lower arena seating because you aren't too far away but the seating in leveled so you can see over most people.

14. Q: When is the pre sale happening for shows?
A: Check above to see if your ticket sale date has been released yet. If it hasn't then just wait for them to release it on here!

15. Q: Does the taylorswift.com presale cost anything?
A: no. there is no charge to sign up and no additional fee.

16. Q: What pre sales are held? Which one is the best?
A: There is the taylorswift.com pre sale, American Express, RED pre sale and then some arenas have Amex pre sale and club holder pre sale. Here is a thread that explains the different between Taylorswift.com pre sale and Red pre sale!

17. Q: Is there a code for the american express pre sale?
A: There is no password for american express. Just your card number i believe (someone correct me if i'm wrong)

Recap for Pre sale (it can be a little confusing so here it is step by step):
1. sign up on here
2. make a ticketmaster account
3. get on your computer and be ready for the pre sale to start
4. click on the email that TC sent you for the pre sale (should of arrived the night before or morning of) and then you can see a code
5. Either click on a link in the email that takes you straight to ticketmaster or go to ticketmaster and type in the code that it says on the email next to the Taylor Swift fan club pre sale.
6. See what tickets you get. if you dont like them then just try for better ones (i recommend having multiple computers to make it easier)
7. Buy the tickets

17. Q: I am signed up for Taylor Connect and the pre sale list. Am i ready to go?
A: Yes! You are all set :)

18. Q: What is the T-Party and how do i get in?
A: It is now longer called the T-Party but Club Red! For more info on Club Red see this thread

19. Q: What time should i get to the concert?
A: Make sure you plan time for heavy traffic, parking, and merchandise purchase (if planning to buy before the show). It WILL be packed at every show so it's better to get there earlier than later

20. Q: I am planning on making a poster. Does my venue allow them?
A: Posters vary from venue to venue. Make sure you[ b] call your venue about a week to a couple of days before the show to see what they do and do not allow. Most venues do not accept posters on the floor (some accept really small ones) and they dont let you have things on poles or hanging banners.

21. Q: What kind of camera can i bring?
A: You are not allowed to take any professional cameras into all of the venues that Taylor will be at so i would stick to a phone or a really good digital camera. They do check your bags before you go into the venue so they will most likely catch you if you try to sneak it in but some people get away with it.

22. Q: Can I bring in an iPad, small camera, etc (any electronic device you might have questions about)
A: You will have to call and check with your venue because each venue rules are different and Taylor or her team have nothing to do with the venue rules.

23. Q: Can i bring glow-sticks?
A: Most venues allow glow-sticks but once again call your venue to ask what you are allowed to bring/not bring.
*SPOILER*
24. Q: What is Taylor singing at the concert?
A: Here is the official set list (it has the same number of songs from Speak Now except the cover of another song):
State of Grace
Holy Ground
Red
You Belong With Me
The Lucky One
Mean
Stay Stay Stay/Ho Hey mashup
22
Acoustic song of her's (changes every show)
Everything Has Changed
Begin Again
Sparks Fly
I Knew You Were Trouble
All Too Well
Love Story
Treacherous
We Are Never Ever Getting Back Together

25. Q: What is the typical age range at a Taylor concert?
A: It is all over the place. From about 5-60 year olds. Grandparents take their children and even adults go because they love Taylor.

26. Q: What kind of merchandise will be sold at the shows? Can they run out?
A: T-Shirts, light sticks, tour books, backpacks, albums, bracelets, posters, hats, blankets, varsity jackets, jewelry, glow bracelets, calendars, etc. They are also now going to sell Red Keds and Red Tour Keds! And yes the merch can sell out of a size or any item so make sure you get there early to get the best ones!

27. Q: Is the merch they sale at the concerts cheaper there than the online store?
A: It is about the same price but you do not have to pay for shipping so that does make it a lot cheaper!

28. Q: Do you think they will be selling any merchandise that isn't "Red" merchandise?
A: They always have posters and some other items that are left over but most of the stuff will be red merch. It depends what they have recently picked up and there is different smaller items at each concert but all of the main red things will stay the same

29. Q: What booths will be set up at the concert?
A: There is a Keds booth and glass cases set up inside the arena where you can take pictures with Taylor's past costumes and props!

30. Q: Do they sell merch after the concert? How do i get something autographed?
A: Yes they do have merch after the concert but they might only have select things because the majority of people buy it before the concert. The only autographed merch that you can get is a signed Red lyric booklet. They way they get these is to have Taylor sign some when she first get to the arena. You have to be one of the first people to get to the merch stand since they only sell a select amount. The amount of them depends on the concert and if she signs any at all.


If you all have any questions about the concert please comment them below and i will add them!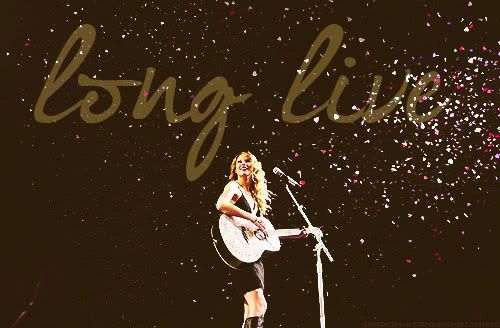 Replies to This Posting
TC Founder - Joined the new Taylor Connect during the preview period (Feb 2012 - May 2012)

Attention Grabber - How to achieve: draw attention to your profile!

So Popular - How to achieve: become friends with over 130 other Taylor fans!

Conversationalist - how to achieve: reach a certain threshold of wall posts on your profile from other users. How many you ask? You'll have to wait and see!

Casual Poster - How to achieve: reach the threshold of 13 posts in the forums.
Serious Poster - How to achieve: reach a certain threshold of posts in the forums. How many you ask? You'll have to wait and see!
Super-Serious Poster - How to achieve: reach a certain threshold of posts in the forums. How many you ask? You'll have to wait and see!
Slight Obsession - - How to achieve: reach a certain threshold of posts in the forums. How many you ask? You'll have to wait and see!
Taylor Connect Is Life - How to achieve: reach a VERY high threshold of posts in the forums. How many you ask? It will take you a while to get there :)

Re: Red Tour FAQ

Does anyone have a shot of what's in the VIP pack? I have VIP tickets for one night I'm going and interested what in it.

TC Founder - Joined the new Taylor Connect during the preview period (Feb 2012 - May 2012)

Attention Grabber - How to achieve: draw attention to your profile!

So Popular - How to achieve: become friends with over 130 other Taylor fans!

Conversationalist - how to achieve: reach a certain threshold of wall posts on your profile from other users. How many you ask? You'll have to wait and see!

Casual Poster - How to achieve: reach the threshold of 13 posts in the forums.
Serious Poster - How to achieve: reach a certain threshold of posts in the forums. How many you ask? You'll have to wait and see!
Super-Serious Poster - How to achieve: reach a certain threshold of posts in the forums. How many you ask? You'll have to wait and see!
Slight Obsession - - How to achieve: reach a certain threshold of posts in the forums. How many you ask? You'll have to wait and see!
Taylor Connect Is Life - How to achieve: reach a VERY high threshold of posts in the forums. How many you ask? It will take you a while to get there :)

Re: Red Tour FAQ

TAY pleaaaaaase come to The Netherlands like we're dying here ok please come

TC Founder - Joined the new Taylor Connect during the preview period (Feb 2012 - May 2012)

Attention Grabber - How to achieve: draw attention to your profile!

So Popular - How to achieve: become friends with over 130 other Taylor fans!

Conversationalist - how to achieve: reach a certain threshold of wall posts on your profile from other users. How many you ask? You'll have to wait and see!

Casual Poster - How to achieve: reach the threshold of 13 posts in the forums.
Serious Poster - How to achieve: reach a certain threshold of posts in the forums. How many you ask? You'll have to wait and see!
Super-Serious Poster - How to achieve: reach a certain threshold of posts in the forums. How many you ask? You'll have to wait and see!
Slight Obsession - - How to achieve: reach a certain threshold of posts in the forums. How many you ask? You'll have to wait and see!
Taylor Connect Is Life - How to achieve: reach a VERY high threshold of posts in the forums. How many you ask? It will take you a while to get there :)

Re: Red Tour FAQ

i hope there's a promo here in TC for Taylor's upcoming concert here in the Philippines
Read My Blogs =)

I will Marry this Woman =D




TC Founder - Joined the new Taylor Connect during the preview period (Feb 2012 - May 2012)

Attention Grabber - How to achieve: draw attention to your profile!

So Popular - How to achieve: become friends with over 130 other Taylor fans!

Conversationalist - how to achieve: reach a certain threshold of wall posts on your profile from other users. How many you ask? You'll have to wait and see!

Casual Poster - How to achieve: reach the threshold of 13 posts in the forums.
Serious Poster - How to achieve: reach a certain threshold of posts in the forums. How many you ask? You'll have to wait and see!
Super-Serious Poster - How to achieve: reach a certain threshold of posts in the forums. How many you ask? You'll have to wait and see!
Slight Obsession - - How to achieve: reach a certain threshold of posts in the forums. How many you ask? You'll have to wait and see!
Taylor Connect Is Life - How to achieve: reach a VERY high threshold of posts in the forums. How many you ask? It will take you a while to get there :)

Re: Red Tour FAQ

I didn't get my tickets when she'll be here :( Does anyone know if there is anyone who'd sell tickets outside the venue on the day of the concert?
I remember it all too well.

TC Founder - Joined the new Taylor Connect during the preview period (Feb 2012 - May 2012)

Attention Grabber - How to achieve: draw attention to your profile!

So Popular - How to achieve: become friends with over 130 other Taylor fans!

Conversationalist - how to achieve: reach a certain threshold of wall posts on your profile from other users. How many you ask? You'll have to wait and see!

Casual Poster - How to achieve: reach the threshold of 13 posts in the forums.
Serious Poster - How to achieve: reach a certain threshold of posts in the forums. How many you ask? You'll have to wait and see!
Super-Serious Poster - How to achieve: reach a certain threshold of posts in the forums. How many you ask? You'll have to wait and see!
Slight Obsession - - How to achieve: reach a certain threshold of posts in the forums. How many you ask? You'll have to wait and see!
Taylor Connect Is Life - How to achieve: reach a VERY high threshold of posts in the forums. How many you ask? It will take you a while to get there :)

Re: Red Tour FAQ

TC Founder - Joined the new Taylor Connect during the preview period (Feb 2012 - May 2012)

Attention Grabber - How to achieve: draw attention to your profile!

So Popular - How to achieve: become friends with over 130 other Taylor fans!

Conversationalist - how to achieve: reach a certain threshold of wall posts on your profile from other users. How many you ask? You'll have to wait and see!

Casual Poster - How to achieve: reach the threshold of 13 posts in the forums.
Serious Poster - How to achieve: reach a certain threshold of posts in the forums. How many you ask? You'll have to wait and see!
Super-Serious Poster - How to achieve: reach a certain threshold of posts in the forums. How many you ask? You'll have to wait and see!
Slight Obsession - - How to achieve: reach a certain threshold of posts in the forums. How many you ask? You'll have to wait and see!
Taylor Connect Is Life - How to achieve: reach a VERY high threshold of posts in the forums. How many you ask? It will take you a while to get there :)

Re: Red Tour FAQ

TC Founder - Joined the new Taylor Connect during the preview period (Feb 2012 - May 2012)

Attention Grabber - How to achieve: draw attention to your profile!

So Popular - How to achieve: become friends with over 130 other Taylor fans!

Conversationalist - how to achieve: reach a certain threshold of wall posts on your profile from other users. How many you ask? You'll have to wait and see!

Casual Poster - How to achieve: reach the threshold of 13 posts in the forums.
Serious Poster - How to achieve: reach a certain threshold of posts in the forums. How many you ask? You'll have to wait and see!
Super-Serious Poster - How to achieve: reach a certain threshold of posts in the forums. How many you ask? You'll have to wait and see!
Slight Obsession - - How to achieve: reach a certain threshold of posts in the forums. How many you ask? You'll have to wait and see!
Taylor Connect Is Life - How to achieve: reach a VERY high threshold of posts in the forums. How many you ask? It will take you a while to get there :)

Re: Red Tour FAQ

I went to the red tour concert in Brisbane and it was totes amazing. Taylor sounded better live than I had ever heard her before. The choreography was also amazing and the stage set out was astonishing. I had really good, close tickets and it was so much fun. I am so excited for her next concert at the end of 2015 for her 5th album. If you are a fan and haven't gone to one of her concerts yet I really, really, really, really, really suggest that you go to her next one, you will love it, guaranteed!

TC Founder - Joined the new Taylor Connect during the preview period (Feb 2012 - May 2012)

Attention Grabber - How to achieve: draw attention to your profile!

So Popular - How to achieve: become friends with over 130 other Taylor fans!

Conversationalist - how to achieve: reach a certain threshold of wall posts on your profile from other users. How many you ask? You'll have to wait and see!

Casual Poster - How to achieve: reach the threshold of 13 posts in the forums.
Serious Poster - How to achieve: reach a certain threshold of posts in the forums. How many you ask? You'll have to wait and see!
Super-Serious Poster - How to achieve: reach a certain threshold of posts in the forums. How many you ask? You'll have to wait and see!
Slight Obsession - - How to achieve: reach a certain threshold of posts in the forums. How many you ask? You'll have to wait and see!
Taylor Connect Is Life - How to achieve: reach a VERY high threshold of posts in the forums. How many you ask? It will take you a while to get there :)

Re: Red Tour FAQ

Hello, I'm quite disappointed that the RED Tour has not passed through Spain, because it will not, but hopefully by the end of this year passed by Spain before the year ends to present his new album. It would be a compensation for not coming to the RED Tour. Greetings to all :D.

Moderator

TC Founder - Joined the new Taylor Connect during the preview period (Feb 2012 - May 2012)

Attention Grabber - How to achieve: draw attention to your profile!

So Popular - How to achieve: become friends with over 130 other Taylor fans!

Conversationalist - how to achieve: reach a certain threshold of wall posts on your profile from other users. How many you ask? You'll have to wait and see!

Casual Poster - How to achieve: reach the threshold of 13 posts in the forums.
Serious Poster - How to achieve: reach a certain threshold of posts in the forums. How many you ask? You'll have to wait and see!
Super-Serious Poster - How to achieve: reach a certain threshold of posts in the forums. How many you ask? You'll have to wait and see!
Slight Obsession - - How to achieve: reach a certain threshold of posts in the forums. How many you ask? You'll have to wait and see!
Taylor Connect Is Life - How to achieve: reach a VERY high threshold of posts in the forums. How many you ask? It will take you a while to get there :)

Re: Red Tour FAQ


Hello, I'm quite disappointed that the RED Tour has not passed through Spain, because it will not, but hopefully by the end of this year passed by Spain before the year ends to present his new album. It would be a compensation for not coming to the RED Tour. Greetings to all :D.

I hope she gets a chance to visit Spain on her next tour. Taylor has said that she'd like to visit more places on her next tour so hopefully she'll have a show somewhere near to you :)



24/11/2009 | 29/03/2011 | 02/02/2014 | 04/02/2014 | 07/02/2014

TC Founder - Joined the new Taylor Connect during the preview period (Feb 2012 - May 2012)

Attention Grabber - How to achieve: draw attention to your profile!

So Popular - How to achieve: become friends with over 130 other Taylor fans!

Conversationalist - how to achieve: reach a certain threshold of wall posts on your profile from other users. How many you ask? You'll have to wait and see!

Casual Poster - How to achieve: reach the threshold of 13 posts in the forums.
Serious Poster - How to achieve: reach a certain threshold of posts in the forums. How many you ask? You'll have to wait and see!
Super-Serious Poster - How to achieve: reach a certain threshold of posts in the forums. How many you ask? You'll have to wait and see!
Slight Obsession - - How to achieve: reach a certain threshold of posts in the forums. How many you ask? You'll have to wait and see!
Taylor Connect Is Life - How to achieve: reach a VERY high threshold of posts in the forums. How many you ask? It will take you a while to get there :)

Re: Red Tour FAQ

Is it possible for you to hold another concert in China?? You are so popular around the world among people from all ages, but teenagers in China cannot enjoy your RED tour because we need to take the National Exam of China which will be held on 8th, June,2014. The last stop in Asia is in Singapore but the time is not enough to prepare VISA and all the tickets have been sold out!!! What another pity!!!! So ,could you hold another one here???? looking forward to your good news!!!!

TC Founder - Joined the new Taylor Connect during the preview period (Feb 2012 - May 2012)

Attention Grabber - How to achieve: draw attention to your profile!

So Popular - How to achieve: become friends with over 130 other Taylor fans!

Conversationalist - how to achieve: reach a certain threshold of wall posts on your profile from other users. How many you ask? You'll have to wait and see!

Casual Poster - How to achieve: reach the threshold of 13 posts in the forums.
Serious Poster - How to achieve: reach a certain threshold of posts in the forums. How many you ask? You'll have to wait and see!
Super-Serious Poster - How to achieve: reach a certain threshold of posts in the forums. How many you ask? You'll have to wait and see!
Slight Obsession - - How to achieve: reach a certain threshold of posts in the forums. How many you ask? You'll have to wait and see!
Taylor Connect Is Life - How to achieve: reach a VERY high threshold of posts in the forums. How many you ask? It will take you a while to get there :)

Re: Red Tour FAQ





Hello, I'm quite disappointed that the RED Tour has not passed through Spain, because it will not, but hopefully by the end of this year passed by Spain before the year ends to present his new album. It would be a compensation for not coming to the RED Tour. Greetings to all :D.


I hope she gets a chance to visit Spain on her next tour. Taylor has said that she'd like to visit more places on her next tour so hopefully she'll have a show somewhere near to you :)


24/11/2009 | 29/03/2011 | 02/02/2014 | 04/02/2014 | 07/02/2014

Thanks for your words, for your next tour is still much, and at least I though I have discussed with other espoñoles Swifties, we believe just that the 5th should be presented in Spain, is something very, very difficult, but not impossible. If we sing we All To Well at the Grammys, why were not going to get to come to Spain to present their 5th album?. In caunto we know more of the 5th disc, we will go.

TC Founder - Joined the new Taylor Connect during the preview period (Feb 2012 - May 2012)

Attention Grabber - How to achieve: draw attention to your profile!

So Popular - How to achieve: become friends with over 130 other Taylor fans!

Conversationalist - how to achieve: reach a certain threshold of wall posts on your profile from other users. How many you ask? You'll have to wait and see!

Casual Poster - How to achieve: reach the threshold of 13 posts in the forums.
Serious Poster - How to achieve: reach a certain threshold of posts in the forums. How many you ask? You'll have to wait and see!
Super-Serious Poster - How to achieve: reach a certain threshold of posts in the forums. How many you ask? You'll have to wait and see!
Slight Obsession - - How to achieve: reach a certain threshold of posts in the forums. How many you ask? You'll have to wait and see!
Taylor Connect Is Life - How to achieve: reach a VERY high threshold of posts in the forums. How many you ask? It will take you a while to get there :)

Re: Red Tour FAQ

Will there be a Red tour DVD
Taylor Swift

Picture

TC Founder - Joined the new Taylor Connect during the preview period (Feb 2012 - May 2012)

Attention Grabber - How to achieve: draw attention to your profile!

So Popular - How to achieve: become friends with over 130 other Taylor fans!

Conversationalist - how to achieve: reach a certain threshold of wall posts on your profile from other users. How many you ask? You'll have to wait and see!

Casual Poster - How to achieve: reach the threshold of 13 posts in the forums.
Serious Poster - How to achieve: reach a certain threshold of posts in the forums. How many you ask? You'll have to wait and see!
Super-Serious Poster - How to achieve: reach a certain threshold of posts in the forums. How many you ask? You'll have to wait and see!
Slight Obsession - - How to achieve: reach a certain threshold of posts in the forums. How many you ask? You'll have to wait and see!
Taylor Connect Is Life - How to achieve: reach a VERY high threshold of posts in the forums. How many you ask? It will take you a while to get there :)

Re: Red Tour FAQ

Hey all! My friends and I saw the red tour 3 times and were amazed each time! I found this Taylor Swift musical which kinda made me feel like i was at a tour i thought id share! https://www.youtube.com/playlist?list=PLozx8DpvuROZW5NZlysgZQtU7YjTtpZId

LOVELOVELOVE

Thanks to Daya

TC Founder - Joined the new Taylor Connect during the preview period (Feb 2012 - May 2012)

Attention Grabber - How to achieve: draw attention to your profile!

So Popular - How to achieve: become friends with over 130 other Taylor fans!

Conversationalist - how to achieve: reach a certain threshold of wall posts on your profile from other users. How many you ask? You'll have to wait and see!

Casual Poster - How to achieve: reach the threshold of 13 posts in the forums.
Serious Poster - How to achieve: reach a certain threshold of posts in the forums. How many you ask? You'll have to wait and see!
Super-Serious Poster - How to achieve: reach a certain threshold of posts in the forums. How many you ask? You'll have to wait and see!
Slight Obsession - - How to achieve: reach a certain threshold of posts in the forums. How many you ask? You'll have to wait and see!
Taylor Connect Is Life - How to achieve: reach a VERY high threshold of posts in the forums. How many you ask? It will take you a while to get there :)

RE: Red Tour FAQ

Hey, do you guys think there will be dvd for RED tour just like Speak Now World Tour or Journey to Fearless. It just that my parents didnt allow me to go to her tour this year and i just hope at least i can watch the dvd. Anyone know about that?
you're beautiful every little piece love
stay fearless



TC Founder - Joined the new Taylor Connect during the preview period (Feb 2012 - May 2012)

Attention Grabber - How to achieve: draw attention to your profile!

So Popular - How to achieve: become friends with over 130 other Taylor fans!

Conversationalist - how to achieve: reach a certain threshold of wall posts on your profile from other users. How many you ask? You'll have to wait and see!

Casual Poster - How to achieve: reach the threshold of 13 posts in the forums.
Serious Poster - How to achieve: reach a certain threshold of posts in the forums. How many you ask? You'll have to wait and see!
Super-Serious Poster - How to achieve: reach a certain threshold of posts in the forums. How many you ask? You'll have to wait and see!
Slight Obsession - - How to achieve: reach a certain threshold of posts in the forums. How many you ask? You'll have to wait and see!
Taylor Connect Is Life - How to achieve: reach a VERY high threshold of posts in the forums. How many you ask? It will take you a while to get there :)

Re: Red Tour FAQ

Wow!!
Forever Swifty..

TC Founder - Joined the new Taylor Connect during the preview period (Feb 2012 - May 2012)

Attention Grabber - How to achieve: draw attention to your profile!

So Popular - How to achieve: become friends with over 130 other Taylor fans!

Conversationalist - how to achieve: reach a certain threshold of wall posts on your profile from other users. How many you ask? You'll have to wait and see!

Casual Poster - How to achieve: reach the threshold of 13 posts in the forums.
Serious Poster - How to achieve: reach a certain threshold of posts in the forums. How many you ask? You'll have to wait and see!
Super-Serious Poster - How to achieve: reach a certain threshold of posts in the forums. How many you ask? You'll have to wait and see!
Slight Obsession - - How to achieve: reach a certain threshold of posts in the forums. How many you ask? You'll have to wait and see!
Taylor Connect Is Life - How to achieve: reach a VERY high threshold of posts in the forums. How many you ask? It will take you a while to get there :)

Re: Red Tour FAQ


Hey, do you guys think there will be dvd for RED tour just like Speak Now World Tour or Journey to Fearless. It just that my parents didnt allow me to go to her tour this year and i just hope at least i can watch the dvd. Anyone know about that?
you're beautiful every little piece love
stay fearless



I don't think so :(





TC Founder - Joined the new Taylor Connect during the preview period (Feb 2012 - May 2012)

Attention Grabber - How to achieve: draw attention to your profile!

So Popular - How to achieve: become friends with over 130 other Taylor fans!

Conversationalist - how to achieve: reach a certain threshold of wall posts on your profile from other users. How many you ask? You'll have to wait and see!

Casual Poster - How to achieve: reach the threshold of 13 posts in the forums.
Serious Poster - How to achieve: reach a certain threshold of posts in the forums. How many you ask? You'll have to wait and see!
Super-Serious Poster - How to achieve: reach a certain threshold of posts in the forums. How many you ask? You'll have to wait and see!
Slight Obsession - - How to achieve: reach a certain threshold of posts in the forums. How many you ask? You'll have to wait and see!
Taylor Connect Is Life - How to achieve: reach a VERY high threshold of posts in the forums. How many you ask? It will take you a while to get there :)

Re: Red Tour FAQ

Me too..


TC Founder - Joined the new Taylor Connect during the preview period (Feb 2012 - May 2012)

Attention Grabber - How to achieve: draw attention to your profile!

So Popular - How to achieve: become friends with over 130 other Taylor fans!

Conversationalist - how to achieve: reach a certain threshold of wall posts on your profile from other users. How many you ask? You'll have to wait and see!

Casual Poster - How to achieve: reach the threshold of 13 posts in the forums.
Serious Poster - How to achieve: reach a certain threshold of posts in the forums. How many you ask? You'll have to wait and see!
Super-Serious Poster - How to achieve: reach a certain threshold of posts in the forums. How many you ask? You'll have to wait and see!
Slight Obsession - - How to achieve: reach a certain threshold of posts in the forums. How many you ask? You'll have to wait and see!
Taylor Connect Is Life - How to achieve: reach a VERY high threshold of posts in the forums. How many you ask? It will take you a while to get there :)

Re: Red Tour FAQ

Me too..


TC Founder - Joined the new Taylor Connect during the preview period (Feb 2012 - May 2012)

Attention Grabber - How to achieve: draw attention to your profile!

So Popular - How to achieve: become friends with over 130 other Taylor fans!

Conversationalist - how to achieve: reach a certain threshold of wall posts on your profile from other users. How many you ask? You'll have to wait and see!

Casual Poster - How to achieve: reach the threshold of 13 posts in the forums.
Serious Poster - How to achieve: reach a certain threshold of posts in the forums. How many you ask? You'll have to wait and see!
Super-Serious Poster - How to achieve: reach a certain threshold of posts in the forums. How many you ask? You'll have to wait and see!
Slight Obsession - - How to achieve: reach a certain threshold of posts in the forums. How many you ask? You'll have to wait and see!
Taylor Connect Is Life - How to achieve: reach a VERY high threshold of posts in the forums. How many you ask? It will take you a while to get there :)

Re: Red Tour FAQ





Hey, do you guys think there will be dvd for RED tour just like Speak Now World Tour or Journey to Fearless. It just that my parents didnt allow me to go to her tour this year and i just hope at least i can watch the dvd. Anyone know about that?
you're beautiful every little piece love
stay fearless





I don't think so :(




I don't think so either

. If they were to release it I would think they would have when the tour ended and not right when 1989 is going to be released? I don't know but I'm so sad though! I love her tour DVDs. You never know though!

TC Founder - Joined the new Taylor Connect during the preview period (Feb 2012 - May 2012)

Attention Grabber - How to achieve: draw attention to your profile!

So Popular - How to achieve: become friends with over 130 other Taylor fans!

Conversationalist - how to achieve: reach a certain threshold of wall posts on your profile from other users. How many you ask? You'll have to wait and see!

Casual Poster - How to achieve: reach the threshold of 13 posts in the forums.
Serious Poster - How to achieve: reach a certain threshold of posts in the forums. How many you ask? You'll have to wait and see!
Super-Serious Poster - How to achieve: reach a certain threshold of posts in the forums. How many you ask? You'll have to wait and see!
Slight Obsession - - How to achieve: reach a certain threshold of posts in the forums. How many you ask? You'll have to wait and see!
Taylor Connect Is Life - How to achieve: reach a VERY high threshold of posts in the forums. How many you ask? It will take you a while to get there :)

Re: Red Tour FAQ








Hey, do you guys think there will be dvd for RED tour just like Speak Now World Tour or Journey to Fearless. It just that my parents didnt allow me to go to her tour this year and i just hope at least i can watch the dvd. Anyone know about that?
you're beautiful every little piece love
stay fearless





I don't think so :(






I don't think so either . If they were to release it I would think they would have when the tour ended and not right when 1989 is going to be released? I don't know but I'm so sad though! I love her tour DVDs. You never know though!

Yeah I was looking forward to one.....but they filmed at a lot of the shows.....and they interviewed some fans at my show.....I wonder what all that was for.....


SwiftieForever13 + FearlessForever