TC Founder - Joined the new Taylor Connect during the preview period (Feb 2012 - May 2012)

Attention Grabber - How to achieve: draw attention to your profile!

So Popular - How to achieve: become friends with over 130 other Taylor fans!

Conversationalist - how to achieve: reach a certain threshold of wall posts on your profile from other users. How many you ask? You'll have to wait and see!

Casual Poster - How to achieve: reach the threshold of 13 posts in the forums.
Serious Poster - How to achieve: reach a certain threshold of posts in the forums. How many you ask? You'll have to wait and see!
Super-Serious Poster - How to achieve: reach a certain threshold of posts in the forums. How many you ask? You'll have to wait and see!
Slight Obsession - - How to achieve: reach a certain threshold of posts in the forums. How many you ask? You'll have to wait and see!
Taylor Connect Is Life - How to achieve: reach a VERY high threshold of posts in the forums. How many you ask? It will take you a while to get there :)
Camera Suggestions Please? :)
Hi Everyone!!

This question is for people who know A LOT about cameras lol I'm looking into getting a new camera for my Taylor concert and i'm wanting to get one that takes REALLY great pictures and has a zoom of AT LEAST 20 or more. Does anyone have an suggestions of a good camera?

I'm not wanting one of the professional ones with the detachable lenses or anything like that since those are not allowed in concert venues. Thanks so much!!
Thank You Daya & Savanah!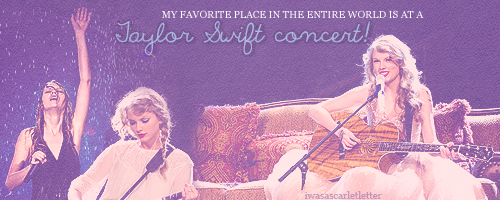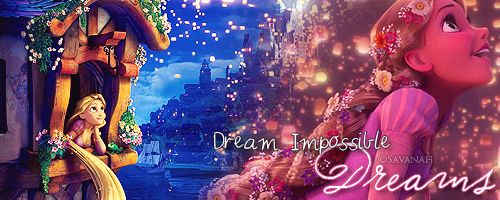 Replies to This Posting
TC Founder - Joined the new Taylor Connect during the preview period (Feb 2012 - May 2012)

Attention Grabber - How to achieve: draw attention to your profile!

So Popular - How to achieve: become friends with over 130 other Taylor fans!

Conversationalist - how to achieve: reach a certain threshold of wall posts on your profile from other users. How many you ask? You'll have to wait and see!

Casual Poster - How to achieve: reach the threshold of 13 posts in the forums.
Serious Poster - How to achieve: reach a certain threshold of posts in the forums. How many you ask? You'll have to wait and see!
Super-Serious Poster - How to achieve: reach a certain threshold of posts in the forums. How many you ask? You'll have to wait and see!
Slight Obsession - - How to achieve: reach a certain threshold of posts in the forums. How many you ask? You'll have to wait and see!
Taylor Connect Is Life - How to achieve: reach a VERY high threshold of posts in the forums. How many you ask? It will take you a while to get there :)

Re: Camera Suggestions Please? :)

I have the blue canon powershot 1300 and I LOVE it!!!! Bonus: Taylor used to have the same one :O
1. me 2. me avi: me


visit my graphic shop? Holly's graphic shoppe!

TC Founder - Joined the new Taylor Connect during the preview period (Feb 2012 - May 2012)

Attention Grabber - How to achieve: draw attention to your profile!

So Popular - How to achieve: become friends with over 130 other Taylor fans!

Conversationalist - how to achieve: reach a certain threshold of wall posts on your profile from other users. How many you ask? You'll have to wait and see!

Casual Poster - How to achieve: reach the threshold of 13 posts in the forums.
Serious Poster - How to achieve: reach a certain threshold of posts in the forums. How many you ask? You'll have to wait and see!
Super-Serious Poster - How to achieve: reach a certain threshold of posts in the forums. How many you ask? You'll have to wait and see!
Slight Obsession - - How to achieve: reach a certain threshold of posts in the forums. How many you ask? You'll have to wait and see!
Taylor Connect Is Life - How to achieve: reach a VERY high threshold of posts in the forums. How many you ask? It will take you a while to get there :)

Re: Camera Suggestions Please? :)


I have the blue canon powershot 1300 and I LOVE it!!!! Bonus: Taylor used to have the same one :O
1. me 2. me avi: me


visit my graphic shop? Holly's graphic shoppe!

Thanks! :) I'll look at that one up now :) Anyone else have any suggestions? :)

Thank You Daya & Savanah!

TC Founder - Joined the new Taylor Connect during the preview period (Feb 2012 - May 2012)

Attention Grabber - How to achieve: draw attention to your profile!

So Popular - How to achieve: become friends with over 130 other Taylor fans!

Conversationalist - how to achieve: reach a certain threshold of wall posts on your profile from other users. How many you ask? You'll have to wait and see!

Casual Poster - How to achieve: reach the threshold of 13 posts in the forums.
Serious Poster - How to achieve: reach a certain threshold of posts in the forums. How many you ask? You'll have to wait and see!
Super-Serious Poster - How to achieve: reach a certain threshold of posts in the forums. How many you ask? You'll have to wait and see!
Slight Obsession - - How to achieve: reach a certain threshold of posts in the forums. How many you ask? You'll have to wait and see!
Taylor Connect Is Life - How to achieve: reach a VERY high threshold of posts in the forums. How many you ask? It will take you a while to get there :)

Re: Camera Suggestions Please? :)

Maybe you could get the one that Taylorwas promoting but I don't know that much about it

TC Founder - Joined the new Taylor Connect during the preview period (Feb 2012 - May 2012)

Attention Grabber - How to achieve: draw attention to your profile!

So Popular - How to achieve: become friends with over 130 other Taylor fans!

Conversationalist - how to achieve: reach a certain threshold of wall posts on your profile from other users. How many you ask? You'll have to wait and see!

Casual Poster - How to achieve: reach the threshold of 13 posts in the forums.
Serious Poster - How to achieve: reach a certain threshold of posts in the forums. How many you ask? You'll have to wait and see!
Super-Serious Poster - How to achieve: reach a certain threshold of posts in the forums. How many you ask? You'll have to wait and see!
Slight Obsession - - How to achieve: reach a certain threshold of posts in the forums. How many you ask? You'll have to wait and see!
Taylor Connect Is Life - How to achieve: reach a VERY high threshold of posts in the forums. How many you ask? It will take you a while to get there :)

Re: Camera Suggestions Please? :)

I really like the one she was promoting, but it doesn't have a big zoom like i'm looking for :(
Thank You Daya & Savanah!



TC Founder - Joined the new Taylor Connect during the preview period (Feb 2012 - May 2012)

Attention Grabber - How to achieve: draw attention to your profile!

So Popular - How to achieve: become friends with over 130 other Taylor fans!

Conversationalist - how to achieve: reach a certain threshold of wall posts on your profile from other users. How many you ask? You'll have to wait and see!

Casual Poster - How to achieve: reach the threshold of 13 posts in the forums.
Serious Poster - How to achieve: reach a certain threshold of posts in the forums. How many you ask? You'll have to wait and see!
Super-Serious Poster - How to achieve: reach a certain threshold of posts in the forums. How many you ask? You'll have to wait and see!
Slight Obsession - - How to achieve: reach a certain threshold of posts in the forums. How many you ask? You'll have to wait and see!
Taylor Connect Is Life - How to achieve: reach a VERY high threshold of posts in the forums. How many you ask? It will take you a while to get there :)

Re: Camera Suggestions Please? :)

Look at Canon Powershot and Nikon P series, surely you'll find what you're looking for. You can go to the Canon/Nikon web sites and see the cameras, compare them & find out where to get them.

My cameras are the 2009 Canon SX10 IS (10 megapixels, 20x optical zoom) $399.99 and Nikon Coolpix P510 (current, 16 megapixels, 42x optical zoom) also $399.99

They are not SLR (pro) cameras, but are semi-pro with a fixed lens that isn't removed, so I usually have no trouble getting them in. I've been using just my Canon since 2009 so I look forward to trying out my Nikon at the shows this year.
Jennifer
http://swiftsorority.webs.com/


TC Founder - Joined the new Taylor Connect during the preview period (Feb 2012 - May 2012)

Attention Grabber - How to achieve: draw attention to your profile!

So Popular - How to achieve: become friends with over 130 other Taylor fans!

Conversationalist - how to achieve: reach a certain threshold of wall posts on your profile from other users. How many you ask? You'll have to wait and see!

Casual Poster - How to achieve: reach the threshold of 13 posts in the forums.
Serious Poster - How to achieve: reach a certain threshold of posts in the forums. How many you ask? You'll have to wait and see!
Super-Serious Poster - How to achieve: reach a certain threshold of posts in the forums. How many you ask? You'll have to wait and see!
Slight Obsession - - How to achieve: reach a certain threshold of posts in the forums. How many you ask? You'll have to wait and see!
Taylor Connect Is Life - How to achieve: reach a VERY high threshold of posts in the forums. How many you ask? It will take you a while to get there :)

Re: Camera Suggestions Please? :)

I'm a big fan on my Canon Powershot. It's an older version (I've had it for 4-5years), but I like to use it at shows because I can slip it in my pocket. The newer versions probably have the specs you're after.

And to be completely honest sometimes it's better for taking pictures at shows than my Nikon D60 DSLR. But if you plan on using the zoom at the show, I'm not sure you're going to be able to get the kind of quality you seem to be hoping for with any kind of camera. Shows are tricky because of the lighting and movement of the performers and audience. Combine that with a general inability to use the flash effectively (which I usually get better results without it anyways) and an extreme zoom where even the slightest movement makes everything blurry, it doesn't usually work out so well.

You'll end up taking 100 pics and getting maybe 5 good ones, and a couple you may be able to edit together for better results.

TC Founder - Joined the new Taylor Connect during the preview period (Feb 2012 - May 2012)

Attention Grabber - How to achieve: draw attention to your profile!

So Popular - How to achieve: become friends with over 130 other Taylor fans!

Conversationalist - how to achieve: reach a certain threshold of wall posts on your profile from other users. How many you ask? You'll have to wait and see!

Casual Poster - How to achieve: reach the threshold of 13 posts in the forums.
Serious Poster - How to achieve: reach a certain threshold of posts in the forums. How many you ask? You'll have to wait and see!
Super-Serious Poster - How to achieve: reach a certain threshold of posts in the forums. How many you ask? You'll have to wait and see!
Slight Obsession - - How to achieve: reach a certain threshold of posts in the forums. How many you ask? You'll have to wait and see!
Taylor Connect Is Life - How to achieve: reach a VERY high threshold of posts in the forums. How many you ask? It will take you a while to get there :)

Re: Camera Suggestions Please? :)

Thanks so much for the suggestions :)
Thank You Daya & Savanah!



TC Founder - Joined the new Taylor Connect during the preview period (Feb 2012 - May 2012)

Attention Grabber - How to achieve: draw attention to your profile!

So Popular - How to achieve: become friends with over 130 other Taylor fans!

Conversationalist - how to achieve: reach a certain threshold of wall posts on your profile from other users. How many you ask? You'll have to wait and see!

Casual Poster - How to achieve: reach the threshold of 13 posts in the forums.
Serious Poster - How to achieve: reach a certain threshold of posts in the forums. How many you ask? You'll have to wait and see!
Super-Serious Poster - How to achieve: reach a certain threshold of posts in the forums. How many you ask? You'll have to wait and see!
Slight Obsession - - How to achieve: reach a certain threshold of posts in the forums. How many you ask? You'll have to wait and see!
Taylor Connect Is Life - How to achieve: reach a VERY high threshold of posts in the forums. How many you ask? It will take you a while to get there :)

Re: Camera Suggestions Please? :)


I'm a big fan on my Canon Powershot. It's an older version (I've had it for 4-5years), but I like to use it at shows because I can slip it in my pocket. The newer versions probably have the specs you're after.

And to be completely honest sometimes it's better for taking pictures at shows than my Nikon D60 DSLR. But if you plan on using the zoom at the show, I'm not sure you're going to be able to get the kind of quality you seem to be hoping for with any kind of camera. Shows are tricky because of the lighting and movement of the performers and audience. Combine that with a general inability to use the flash effectively (which I usually get better results without it anyways) and an extreme zoom where even the slightest movement makes everything blurry, it doesn't usually work out so well.

You'll end up taking 100 pics and getting maybe 5 good ones, and a couple you may be able to edit together for better results.

Thanks so much! You're very right...shows are tricky. I got my best pictures on the Fearless Tour with my moms camera, but also only because I was in the pit and really close to her and didn't have to worry about the high up lights.

Thank You Daya & Savanah!

TC Founder - Joined the new Taylor Connect during the preview period (Feb 2012 - May 2012)

Attention Grabber - How to achieve: draw attention to your profile!

So Popular - How to achieve: become friends with over 130 other Taylor fans!

Conversationalist - how to achieve: reach a certain threshold of wall posts on your profile from other users. How many you ask? You'll have to wait and see!

Casual Poster - How to achieve: reach the threshold of 13 posts in the forums.
Serious Poster - How to achieve: reach a certain threshold of posts in the forums. How many you ask? You'll have to wait and see!
Super-Serious Poster - How to achieve: reach a certain threshold of posts in the forums. How many you ask? You'll have to wait and see!
Slight Obsession - - How to achieve: reach a certain threshold of posts in the forums. How many you ask? You'll have to wait and see!
Taylor Connect Is Life - How to achieve: reach a VERY high threshold of posts in the forums. How many you ask? It will take you a while to get there :)

Re: Camera Suggestions Please? :)

A blue canon powershot 1300!! I got that for Christmas. It takes awesome pictures.

TC Founder - Joined the new Taylor Connect during the preview period (Feb 2012 - May 2012)

Attention Grabber - How to achieve: draw attention to your profile!

So Popular - How to achieve: become friends with over 130 other Taylor fans!

Conversationalist - how to achieve: reach a certain threshold of wall posts on your profile from other users. How many you ask? You'll have to wait and see!

Casual Poster - How to achieve: reach the threshold of 13 posts in the forums.
Serious Poster - How to achieve: reach a certain threshold of posts in the forums. How many you ask? You'll have to wait and see!
Super-Serious Poster - How to achieve: reach a certain threshold of posts in the forums. How many you ask? You'll have to wait and see!
Slight Obsession - - How to achieve: reach a certain threshold of posts in the forums. How many you ask? You'll have to wait and see!
Taylor Connect Is Life - How to achieve: reach a VERY high threshold of posts in the forums. How many you ask? It will take you a while to get there :)

Re: Camera Suggestions Please? :)

I have an olympus compact camera that has 24x optical wide zoom. Its fantastic look at olympus cameras, They are really good at making fantastic cameras. I also LOVE canon anything. It all depends on your price range. I am a camera nerd If you want I can have a look see what is good and what is not so good?


TC Founder - Joined the new Taylor Connect during the preview period (Feb 2012 - May 2012)

Attention Grabber - How to achieve: draw attention to your profile!

So Popular - How to achieve: become friends with over 130 other Taylor fans!

Conversationalist - how to achieve: reach a certain threshold of wall posts on your profile from other users. How many you ask? You'll have to wait and see!

Casual Poster - How to achieve: reach the threshold of 13 posts in the forums.
Serious Poster - How to achieve: reach a certain threshold of posts in the forums. How many you ask? You'll have to wait and see!
Super-Serious Poster - How to achieve: reach a certain threshold of posts in the forums. How many you ask? You'll have to wait and see!
Slight Obsession - - How to achieve: reach a certain threshold of posts in the forums. How many you ask? You'll have to wait and see!
Taylor Connect Is Life - How to achieve: reach a VERY high threshold of posts in the forums. How many you ask? It will take you a while to get there :)

Re: Camera Suggestions Please? :)

I have a canon powershot too! really great (:
I'm just a girl, trying to find a place in this world
March 12th 2011, Oberhausen - Germany: Speak Now World Tour

TC Founder - Joined the new Taylor Connect during the preview period (Feb 2012 - May 2012)

Attention Grabber - How to achieve: draw attention to your profile!

So Popular - How to achieve: become friends with over 130 other Taylor fans!

Conversationalist - how to achieve: reach a certain threshold of wall posts on your profile from other users. How many you ask? You'll have to wait and see!

Casual Poster - How to achieve: reach the threshold of 13 posts in the forums.
Serious Poster - How to achieve: reach a certain threshold of posts in the forums. How many you ask? You'll have to wait and see!
Super-Serious Poster - How to achieve: reach a certain threshold of posts in the forums. How many you ask? You'll have to wait and see!
Slight Obsession - - How to achieve: reach a certain threshold of posts in the forums. How many you ask? You'll have to wait and see!
Taylor Connect Is Life - How to achieve: reach a VERY high threshold of posts in the forums. How many you ask? It will take you a while to get there :)

RE: Camera Suggestions Please? :)

All SONY cameras are really great and you can just search one of the little ones (the normal size) but semi professional, my uncle is a photograh of babies and newborns and se uses SONY so, go to a best buy or a store like that and search the ones that you like, hope you find a perfect camera soon!


care cami



RED!

TC Founder - Joined the new Taylor Connect during the preview period (Feb 2012 - May 2012)

Attention Grabber - How to achieve: draw attention to your profile!

So Popular - How to achieve: become friends with over 130 other Taylor fans!

Conversationalist - how to achieve: reach a certain threshold of wall posts on your profile from other users. How many you ask? You'll have to wait and see!

Casual Poster - How to achieve: reach the threshold of 13 posts in the forums.
Serious Poster - How to achieve: reach a certain threshold of posts in the forums. How many you ask? You'll have to wait and see!
Super-Serious Poster - How to achieve: reach a certain threshold of posts in the forums. How many you ask? You'll have to wait and see!
Slight Obsession - - How to achieve: reach a certain threshold of posts in the forums. How many you ask? You'll have to wait and see!
Taylor Connect Is Life - How to achieve: reach a VERY high threshold of posts in the forums. How many you ask? It will take you a while to get there :)

Re: Camera Suggestions Please? :)

Thanks so much everyone!! :)
Thank You Daya & Savanah!



TC Founder - Joined the new Taylor Connect during the preview period (Feb 2012 - May 2012)

Attention Grabber - How to achieve: draw attention to your profile!

So Popular - How to achieve: become friends with over 130 other Taylor fans!

Conversationalist - how to achieve: reach a certain threshold of wall posts on your profile from other users. How many you ask? You'll have to wait and see!

Casual Poster - How to achieve: reach the threshold of 13 posts in the forums.
Serious Poster - How to achieve: reach a certain threshold of posts in the forums. How many you ask? You'll have to wait and see!
Super-Serious Poster - How to achieve: reach a certain threshold of posts in the forums. How many you ask? You'll have to wait and see!
Slight Obsession - - How to achieve: reach a certain threshold of posts in the forums. How many you ask? You'll have to wait and see!
Taylor Connect Is Life - How to achieve: reach a VERY high threshold of posts in the forums. How many you ask? It will take you a while to get there :)

Re: Camera Suggestions Please? :)

I got a Nikon Coolpix S4200 for Christmas I am going to use for RED. It has a touch screen that is so cool. it takes great pics. It is small & I think will be perfect for the RED tour I am going to.
Taylor Swift you have such a golden heart, you are such a wonderful person and an inspiration to so many people. I LOVE YOU!!


TC Founder - Joined the new Taylor Connect during the preview period (Feb 2012 - May 2012)

Attention Grabber - How to achieve: draw attention to your profile!

So Popular - How to achieve: become friends with over 130 other Taylor fans!

Conversationalist - how to achieve: reach a certain threshold of wall posts on your profile from other users. How many you ask? You'll have to wait and see!

Casual Poster - How to achieve: reach the threshold of 13 posts in the forums.
Serious Poster - How to achieve: reach a certain threshold of posts in the forums. How many you ask? You'll have to wait and see!
Super-Serious Poster - How to achieve: reach a certain threshold of posts in the forums. How many you ask? You'll have to wait and see!
Slight Obsession - - How to achieve: reach a certain threshold of posts in the forums. How many you ask? You'll have to wait and see!
Taylor Connect Is Life - How to achieve: reach a VERY high threshold of posts in the forums. How many you ask? It will take you a while to get there :)

Re: Camera Suggestions Please? :)

I don't remember what one I used but it's not very good :/ The zoom was awful and the battery died halfway through. That probably didn't help at all lol.


Wonderful avi made by DancingAroundAllAlone (:

TC Founder - Joined the new Taylor Connect during the preview period (Feb 2012 - May 2012)

Attention Grabber - How to achieve: draw attention to your profile!

So Popular - How to achieve: become friends with over 130 other Taylor fans!

Conversationalist - how to achieve: reach a certain threshold of wall posts on your profile from other users. How many you ask? You'll have to wait and see!

Casual Poster - How to achieve: reach the threshold of 13 posts in the forums.
Serious Poster - How to achieve: reach a certain threshold of posts in the forums. How many you ask? You'll have to wait and see!
Super-Serious Poster - How to achieve: reach a certain threshold of posts in the forums. How many you ask? You'll have to wait and see!
Slight Obsession - - How to achieve: reach a certain threshold of posts in the forums. How many you ask? You'll have to wait and see!
Taylor Connect Is Life - How to achieve: reach a VERY high threshold of posts in the forums. How many you ask? It will take you a while to get there :)

Re: Camera Suggestions Please? :)

You could use Canon DSLR. Hope that helps.




Issy.tswiftie18.

TC Founder - Joined the new Taylor Connect during the preview period (Feb 2012 - May 2012)

Attention Grabber - How to achieve: draw attention to your profile!

So Popular - How to achieve: become friends with over 130 other Taylor fans!

Conversationalist - how to achieve: reach a certain threshold of wall posts on your profile from other users. How many you ask? You'll have to wait and see!

Casual Poster - How to achieve: reach the threshold of 13 posts in the forums.
Serious Poster - How to achieve: reach a certain threshold of posts in the forums. How many you ask? You'll have to wait and see!
Super-Serious Poster - How to achieve: reach a certain threshold of posts in the forums. How many you ask? You'll have to wait and see!
Slight Obsession - - How to achieve: reach a certain threshold of posts in the forums. How many you ask? You'll have to wait and see!
Taylor Connect Is Life - How to achieve: reach a VERY high threshold of posts in the forums. How many you ask? It will take you a while to get there :)

Re: Camera Suggestions Please? :)

I wouldn't risk buying an SLR style camera, probably won't be allowed in to the concerts.
Jennifer
http://swiftsorority.webs.com/


TC Founder - Joined the new Taylor Connect during the preview period (Feb 2012 - May 2012)

Attention Grabber - How to achieve: draw attention to your profile!

So Popular - How to achieve: become friends with over 130 other Taylor fans!

Conversationalist - how to achieve: reach a certain threshold of wall posts on your profile from other users. How many you ask? You'll have to wait and see!

Casual Poster - How to achieve: reach the threshold of 13 posts in the forums.
Serious Poster - How to achieve: reach a certain threshold of posts in the forums. How many you ask? You'll have to wait and see!
Super-Serious Poster - How to achieve: reach a certain threshold of posts in the forums. How many you ask? You'll have to wait and see!
Slight Obsession - - How to achieve: reach a certain threshold of posts in the forums. How many you ask? You'll have to wait and see!
Taylor Connect Is Life - How to achieve: reach a VERY high threshold of posts in the forums. How many you ask? It will take you a while to get there :)

Re: Camera Suggestions Please? :)

I don't even know what SLR means haha
Thank You Daya & Savanah!



TC Founder - Joined the new Taylor Connect during the preview period (Feb 2012 - May 2012)

Attention Grabber - How to achieve: draw attention to your profile!

So Popular - How to achieve: become friends with over 130 other Taylor fans!

Conversationalist - how to achieve: reach a certain threshold of wall posts on your profile from other users. How many you ask? You'll have to wait and see!

Casual Poster - How to achieve: reach the threshold of 13 posts in the forums.
Serious Poster - How to achieve: reach a certain threshold of posts in the forums. How many you ask? You'll have to wait and see!
Super-Serious Poster - How to achieve: reach a certain threshold of posts in the forums. How many you ask? You'll have to wait and see!
Slight Obsession - - How to achieve: reach a certain threshold of posts in the forums. How many you ask? You'll have to wait and see!
Taylor Connect Is Life - How to achieve: reach a VERY high threshold of posts in the forums. How many you ask? It will take you a while to get there :)

Re: Camera Suggestions Please? :)

SLR
Photography .
single-lens reflex camera.

Ultimately that means this kind of camera and these kind of lenses that are inter-changeable. If you can't take the lens off the camera, it should be fine.
Jennifer
http://swiftsorority.webs.com/