TC Founder - Joined the new Taylor Connect during the preview period (Feb 2012 - May 2012)

Attention Grabber - How to achieve: draw attention to your profile!

So Popular - How to achieve: become friends with over 130 other Taylor fans!

Conversationalist - how to achieve: reach a certain threshold of wall posts on your profile from other users. How many you ask? You'll have to wait and see!

Casual Poster - How to achieve: reach the threshold of 13 posts in the forums.
Serious Poster - How to achieve: reach a certain threshold of posts in the forums. How many you ask? You'll have to wait and see!
Super-Serious Poster - How to achieve: reach a certain threshold of posts in the forums. How many you ask? You'll have to wait and see!
Slight Obsession - - How to achieve: reach a certain threshold of posts in the forums. How many you ask? You'll have to wait and see!
Taylor Connect Is Life - How to achieve: reach a VERY high threshold of posts in the forums. How many you ask? It will take you a while to get there :)
sparklexxx's songwriting contest
Well this is my first time hosting and so I hope people will enter and enjoy cause I adore reading everybody's songs they are amazing!!


RULES and INFORMATION ( based off of SwiftieKat's rules because she is anamazing songwriter)
1. You can't enter the same song twice
2. One entry per round
3. I'm not using the points system, so you can enter any round you want!
4. COWRITES are allowed!
5. Songs must go with the theme for each round
6. I promise to read each song from START to FINISH
7. You can win Taylor swift (1st place), Fearless (2nd place), Speak Now (3rd place) and the RED line, that stood out
9. Each round will last till i have at least 4 entries ( I will PM each contestant your results and then post them)
10. NO STEALING SONGS, if I really have to say that.

Have fun!

Round 1: closed
Theme: high school memories
Taylor Swift: "Fairytale with you" by longlivetaylor...4ever&always
Fearless: "Tied Up In Knots" by 13TSwizzle13
Speak Now: "High School Love" by SwiftieKat
RED line: "you ran after her leaving me alone
In the dark in my little pink dress.
I stood there yearning for you because"
from "That Night" by TaylorRoseSwift13
that is such a sad sad line!! i can just imagine the look of devastation on your face, while hes of having fun with someone else your there in a dress
with no one to impress =(


Round 2: closed
Theme: Dancing in the rain in your best dress
Taylor Swift: "Dance In The Rain" by JJ13
Fearless: "The Real You" by TaylorRoseSwift13
Speak Now: "The Night I Danced With You" by SwiftieKatxoxo
RED line: "We'll fly above the ground, but baby don't look down"
from "Super Gilr!" by Taylor Is My World
that line really touched me, cause i think that when you are really in love you feel as though your flying and that you never want to look down cause
you might fall <3

Round 3: closed
Theme: imagine its your 50th wedding anniversary and your singing it to your husband/wife/partner
Taylor Swift: "Forever Mine" by JJ13
Fearless: "Life As One" By TaylorRoseSwift13
Speak Now: "Age 17 Stars" By mia:D
RED line: You set my world on fire
We were soaring through the blue skies
We were fighting in this battle
And no-one could bring us down
From "Our Fire" by CharlotteDavis
the reason i loved your chorus is cause i have a picture of this couple who are so in love that they fought all the battles and they never ever backed down because they had each other. Thats really sweet


Round 4: closed
Theme: Celebrity crush
Taylor Swift: "A Truth Can Lie" by s_tay_beautiful
Fearless: "Be Yours" by TaylorRoseSwift13
Speak Now: "Pipe Dream" by SupermanFlyAway
RED line: When you break down
I'll be the only one who'll catch you now
from "Sterling Silver" by BreakBurnEnd13
i think that this is just the sweetest lines! it shows that if your fall ll be your net and i will ALWAYS stand by you. that is truly sweet!


Round 5: closed
Theme: seeing the world
Taylor Swift: "How I See The World" by FearlessGirlWithAGuitar
Fearless: "Tenessee" by s_tay_beautiful
Speak Now: "Where's It Leading To" by VinceJFSwift
RED line: "i wonder why it makes people happy, for you to die i hope they're proud of themselves" from "24 ct. gold" by julieluv_taylorswift
i cried when i read that line! because i think its soo relatable to, too many people. i went through a time where i had to wish on stars fro a friend and this song tells a story of how there are harsh monsters out there =(

Round 6: closed
Theme: write a song for or about Taylor
Taylor Swift: "Another me" by Rose13Swift
Fearless: "Depend On Ya" by TaylorIsMyStarlight13
Speak Now: Unknown By TaylorSwiftFebruary13
RED line: "You take my hand and pull me up on my feet
Cuz I can always depend on ya
You bring me up and take me to another level of joy
Cuz I can always depend on ya
I know that when I hear your voice I have nothing to worry about
Cuz I can always depend on ya" from "Depend On Ya" by TaylorIsMyStarlight13

i loved that chorus because its how i feel and Taylor is my world!! she is my north star that guide me =)


Round 7: closed
Theme: tell me a story (there must be a beginning, plot/climax and a resolution)
Taylor Swift: "As Long As You Love Me" by TaylorIsMyStarlight13
Fearless: "Burning Scars" by SwiftSelenator22
Speak Now: "Get out alive" by taylorswiftisawesomeidol
RED line: "You and me we're falling down
Like leafs in the cold weather"
from "As Long As You Love Me" by TaylorIsMyStarlight13
I loved that line cause i just have this image in my head of a couple falling in love and like leaves have no control of where they will land =)


Round 8: closed
Theme: a memory you have (and must be based off truth)
Taylor Swift: "Fireworks" by AprilSwiftie and "All Too Well" by TaylorIsMyStarlight
Fearless: "Smell Of My Perfume" by RachelLovesTaylor
Speak Now: "You (And Me)" TaylorRoseSwift13
RED line: "Enter my mind
And i lose myself
In your trance like state of wonderment
That old vision of a boy
Who walked away
But didn't want too
I remember it all too well"
from "All Too Well" by TaylorIsMyStarlight
i loved these lines because remembering can be the worst gift given to us. And remembering every moment of a certain time that was the worst time is brutal. It hurts and these lines describe that feeling perfectly.


Round 9: closed
Theme: heroes vs villains
Taylor Swift: "We Won" by DarkBlueSwiftie
Fearless: "Book of seasons" by Rose13Swift
Speak Now: "Fight Tonight (For The Sake Of Love)" by TaylorIsMyStarlight13
RED line: "No swords or weapons, to aid my side" from Bad News by Amaia
i think that this is a very clevery written line! i have this image in my mind of you standing still wear Armour but no weapons or swords cause you dont want to start a war. Im not sure why i have this image but i think that line is very very creative!

Round 10: closed
time: 24th Jan - 28th Jan
Theme: baby i loved you first
Taylor Swift: "Baby, I Loved You First" By TaylorIsMyStarlight13
Fearless: "I Will (Butterflies)" by iAmWonderstruck13
Speak Now: "Be mine" by Rose13Swift and "Shining Star" by LizLovesTaylor
RED line: "I guess I'l have to live with good enough.
I'll be sad, but I'll always be in love.
In that short time,
I was more than sure
You were better with me,
But you're happy with her.
All I want is the best for you,
Tell me you love me forever
But you're not talking to me,
You're looking at her." from 'Looking At Her' By SwiftieKat


Round 11: closed
Theme: freak out
time: 2nd march - 7th march
Taylor Swift: "Hate love" by Rose13Swift
Fearless:

Speak Now:

RED line: And now you're all the way through the door
I can see you through this transparent wall
But there's no touch or sync at all
from "Hate love" by Rose13Swift

Round 12: closed
Theme: what if...
time: 7th March - 14th March
Taylor Swift: "Would You?" By longlivetaylor...4ever&always and "In A Daydream" by Cried4You
Fearless: "Flash Forward" by LongLiveSummer13 and "What If You Loved Me?" by swiftieABC123
Speak Now: "Just a dream" by Rose13Swift and "Always" by lovetswift13
RED line: "Just believe in the hope and the magic
And the love of my heart." from "Never Alone" by TaylorRoseSwift13 and


Round 13: Closed
Theme: the number 13 has to be mentioned (be creative)
time: 14th March - 22nd March
Taylor Swift: 13 (Fly On By) by TaylorRoseSwift13
Fearless: Melt Inside by SwiftieKat and We Love You, Taylor by Cried4You
Speak Now: The Modest Boy By TheFearless and What Kind of Love by oursongiseyesopen
RED Line: "And three are for the three words
That make me melt inside." from Melt Inside by SwiftieKat and
"Wondering and wondering and wondering about the "what if". from 13 (Fly On By) by TaylorRoseSwift13


Round 14: Closed
Theme: We are who we are (being proud of who you are and never backing down)
time: 22nd March - 29th March
Taylor Swift: Deal With It By taylorlove44
Fearless: Who I Really Am By TaylorRoseSwift13
Speak Now: Heavy Clouds by TaylorFanM and Who I am By Rose13Swift
RED Line: "I'm sorry about your problem...
Just Deal with it." from Deal With It By taylorlove44


Round 15: Closed
Theme: write a "fansong" (could be a movie, or a tv show or a book or a shipping
) let me know what its based off

time: 31st March- 4th April
Taylor Swift: Forever Here by taylorlove44
Fearless: Alice by TaylorRoseSwift13
Speak Now: If We Burn, You Burn With Us! by oursingiseyesopen and Treacherous by Rose13Swift
RED Line:"You catch the tear that falls down my face
But it's no use, because it's just replaced" from Unknown by blueguitar14

Round 16: Open!
Theme: must mention the word "orange"
time: 13th April - 20th April
Taylor Swift:
Fearless:
Speak Now:
RED Line:

Please enter TaylorRoses' Songwritting contest!! shes an amazing song writter!! you should check out her profile and read her songs!! they are incredible!!! and shes sooo kind and nice and sweet!!! Please enterPretty please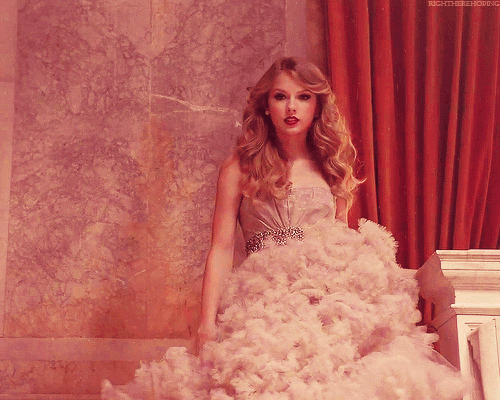 Replies to This Posting
TC Founder - Joined the new Taylor Connect during the preview period (Feb 2012 - May 2012)

Attention Grabber - How to achieve: draw attention to your profile!

So Popular - How to achieve: become friends with over 130 other Taylor fans!

Conversationalist - how to achieve: reach a certain threshold of wall posts on your profile from other users. How many you ask? You'll have to wait and see!

Casual Poster - How to achieve: reach the threshold of 13 posts in the forums.
Serious Poster - How to achieve: reach a certain threshold of posts in the forums. How many you ask? You'll have to wait and see!
Super-Serious Poster - How to achieve: reach a certain threshold of posts in the forums. How many you ask? You'll have to wait and see!
Slight Obsession - - How to achieve: reach a certain threshold of posts in the forums. How many you ask? You'll have to wait and see!
Taylor Connect Is Life - How to achieve: reach a VERY high threshold of posts in the forums. How many you ask? It will take you a while to get there :)

Re: sparklexxx's songwriting contest

ANYONE?!?!?!



TC Founder - Joined the new Taylor Connect during the preview period (Feb 2012 - May 2012)

Attention Grabber - How to achieve: draw attention to your profile!

So Popular - How to achieve: become friends with over 130 other Taylor fans!

Conversationalist - how to achieve: reach a certain threshold of wall posts on your profile from other users. How many you ask? You'll have to wait and see!

Casual Poster - How to achieve: reach the threshold of 13 posts in the forums.
Serious Poster - How to achieve: reach a certain threshold of posts in the forums. How many you ask? You'll have to wait and see!
Super-Serious Poster - How to achieve: reach a certain threshold of posts in the forums. How many you ask? You'll have to wait and see!
Slight Obsession - - How to achieve: reach a certain threshold of posts in the forums. How many you ask? You'll have to wait and see!
Taylor Connect Is Life - How to achieve: reach a VERY high threshold of posts in the forums. How many you ask? It will take you a while to get there :)

Re: sparklexxx's songwriting contest

I'll enter as soon as I write a song that fits the theme :) When's the deadline? :) x



Thanks to Calizzle4 and Sm160 for making these ^ amazing graphics!

TC Founder - Joined the new Taylor Connect during the preview period (Feb 2012 - May 2012)

Attention Grabber - How to achieve: draw attention to your profile!

So Popular - How to achieve: become friends with over 130 other Taylor fans!

Conversationalist - how to achieve: reach a certain threshold of wall posts on your profile from other users. How many you ask? You'll have to wait and see!

Casual Poster - How to achieve: reach the threshold of 13 posts in the forums.
Serious Poster - How to achieve: reach a certain threshold of posts in the forums. How many you ask? You'll have to wait and see!
Super-Serious Poster - How to achieve: reach a certain threshold of posts in the forums. How many you ask? You'll have to wait and see!
Slight Obsession - - How to achieve: reach a certain threshold of posts in the forums. How many you ask? You'll have to wait and see!
Taylor Connect Is Life - How to achieve: reach a VERY high threshold of posts in the forums. How many you ask? It will take you a while to get there :)

Re: sparklexxx's songwriting contest

I love how you're using my rules. Mind crediting me?
-Kat


^thatlittleREDdress the great xoxo

^InTheRedDress (so amazing!!)[/sig

TC Founder - Joined the new Taylor Connect during the preview period (Feb 2012 - May 2012)

Attention Grabber - How to achieve: draw attention to your profile!

So Popular - How to achieve: become friends with over 130 other Taylor fans!

Conversationalist - how to achieve: reach a certain threshold of wall posts on your profile from other users. How many you ask? You'll have to wait and see!

Casual Poster - How to achieve: reach the threshold of 13 posts in the forums.
Serious Poster - How to achieve: reach a certain threshold of posts in the forums. How many you ask? You'll have to wait and see!
Super-Serious Poster - How to achieve: reach a certain threshold of posts in the forums. How many you ask? You'll have to wait and see!
Slight Obsession - - How to achieve: reach a certain threshold of posts in the forums. How many you ask? You'll have to wait and see!
Taylor Connect Is Life - How to achieve: reach a VERY high threshold of posts in the forums. How many you ask? It will take you a while to get there :)

Re: sparklexxx's songwriting contest


I love how you're using my rules. Mind crediting me?


OMG im sorry i thought i did oops sorry



TC Founder - Joined the new Taylor Connect during the preview period (Feb 2012 - May 2012)

Attention Grabber - How to achieve: draw attention to your profile!

So Popular - How to achieve: become friends with over 130 other Taylor fans!

Conversationalist - how to achieve: reach a certain threshold of wall posts on your profile from other users. How many you ask? You'll have to wait and see!

Casual Poster - How to achieve: reach the threshold of 13 posts in the forums.
Serious Poster - How to achieve: reach a certain threshold of posts in the forums. How many you ask? You'll have to wait and see!
Super-Serious Poster - How to achieve: reach a certain threshold of posts in the forums. How many you ask? You'll have to wait and see!
Slight Obsession - - How to achieve: reach a certain threshold of posts in the forums. How many you ask? You'll have to wait and see!
Taylor Connect Is Life - How to achieve: reach a VERY high threshold of posts in the forums. How many you ask? It will take you a while to get there :)

Re: sparklexxx's songwriting contest





I love how you're using my rules. Mind crediting me?


OMG im sorry i thought i did oops sorry





No, it's completely okay! Thank you so much! You're an amazing songwriter!
-Kat


^thatlittleREDdress the great xoxo

^InTheRedDress (so amazing!!)[/sig

TC Founder - Joined the new Taylor Connect during the preview period (Feb 2012 - May 2012)

Attention Grabber - How to achieve: draw attention to your profile!

So Popular - How to achieve: become friends with over 130 other Taylor fans!

Conversationalist - how to achieve: reach a certain threshold of wall posts on your profile from other users. How many you ask? You'll have to wait and see!

Casual Poster - How to achieve: reach the threshold of 13 posts in the forums.
Serious Poster - How to achieve: reach a certain threshold of posts in the forums. How many you ask? You'll have to wait and see!
Super-Serious Poster - How to achieve: reach a certain threshold of posts in the forums. How many you ask? You'll have to wait and see!
Slight Obsession - - How to achieve: reach a certain threshold of posts in the forums. How many you ask? You'll have to wait and see!
Taylor Connect Is Life - How to achieve: reach a VERY high threshold of posts in the forums. How many you ask? It will take you a while to get there :)

Re: sparklexxx's songwriting contest

Any entries???




TC Founder - Joined the new Taylor Connect during the preview period (Feb 2012 - May 2012)

Attention Grabber - How to achieve: draw attention to your profile!

So Popular - How to achieve: become friends with over 130 other Taylor fans!

Conversationalist - how to achieve: reach a certain threshold of wall posts on your profile from other users. How many you ask? You'll have to wait and see!

Casual Poster - How to achieve: reach the threshold of 13 posts in the forums.
Serious Poster - How to achieve: reach a certain threshold of posts in the forums. How many you ask? You'll have to wait and see!
Super-Serious Poster - How to achieve: reach a certain threshold of posts in the forums. How many you ask? You'll have to wait and see!
Slight Obsession - - How to achieve: reach a certain threshold of posts in the forums. How many you ask? You'll have to wait and see!
Taylor Connect Is Life - How to achieve: reach a VERY high threshold of posts in the forums. How many you ask? It will take you a while to get there :)

Re: sparklexxx's songwriting contest


I'll enter as soon as I write a song that fits the theme :) When's the deadline? :) x



Thanks to Calizzle4 and Sm160 for making these ^ amazing graphics!

The deadline is when I get at least 4 entries so spread the word please




TC Founder - Joined the new Taylor Connect during the preview period (Feb 2012 - May 2012)

Attention Grabber - How to achieve: draw attention to your profile!

So Popular - How to achieve: become friends with over 130 other Taylor fans!

Conversationalist - how to achieve: reach a certain threshold of wall posts on your profile from other users. How many you ask? You'll have to wait and see!

Casual Poster - How to achieve: reach the threshold of 13 posts in the forums.
Serious Poster - How to achieve: reach a certain threshold of posts in the forums. How many you ask? You'll have to wait and see!
Super-Serious Poster - How to achieve: reach a certain threshold of posts in the forums. How many you ask? You'll have to wait and see!
Slight Obsession - - How to achieve: reach a certain threshold of posts in the forums. How many you ask? You'll have to wait and see!
Taylor Connect Is Life - How to achieve: reach a VERY high threshold of posts in the forums. How many you ask? It will take you a while to get there :)

Re: sparklexxx's songwriting contest

Will enter..... like thrusday or sometimes tonight or tomorrow. but prob thurs :)

Visit my Songbook and Threads
~"My songs aren't meant for girls to rip pages out of their diaries."~

~Nat~

TC Founder - Joined the new Taylor Connect during the preview period (Feb 2012 - May 2012)

Attention Grabber - How to achieve: draw attention to your profile!

So Popular - How to achieve: become friends with over 130 other Taylor fans!

Conversationalist - how to achieve: reach a certain threshold of wall posts on your profile from other users. How many you ask? You'll have to wait and see!

Casual Poster - How to achieve: reach the threshold of 13 posts in the forums.
Serious Poster - How to achieve: reach a certain threshold of posts in the forums. How many you ask? You'll have to wait and see!
Super-Serious Poster - How to achieve: reach a certain threshold of posts in the forums. How many you ask? You'll have to wait and see!
Slight Obsession - - How to achieve: reach a certain threshold of posts in the forums. How many you ask? You'll have to wait and see!
Taylor Connect Is Life - How to achieve: reach a VERY high threshold of posts in the forums. How many you ask? It will take you a while to get there :)

Re: sparklexxx's songwriting contest

Yeah that's all good
Please spread the word



TC Founder - Joined the new Taylor Connect during the preview period (Feb 2012 - May 2012)

Attention Grabber - How to achieve: draw attention to your profile!

So Popular - How to achieve: become friends with over 130 other Taylor fans!

Conversationalist - how to achieve: reach a certain threshold of wall posts on your profile from other users. How many you ask? You'll have to wait and see!

Casual Poster - How to achieve: reach the threshold of 13 posts in the forums.
Serious Poster - How to achieve: reach a certain threshold of posts in the forums. How many you ask? You'll have to wait and see!
Super-Serious Poster - How to achieve: reach a certain threshold of posts in the forums. How many you ask? You'll have to wait and see!
Slight Obsession - - How to achieve: reach a certain threshold of posts in the forums. How many you ask? You'll have to wait and see!
Taylor Connect Is Life - How to achieve: reach a VERY high threshold of posts in the forums. How many you ask? It will take you a while to get there :)

Re: sparklexxx's songwriting contest

I'd love to enter!! This is so bad....probably because I am going to be a freshman next year. Wow. But I tried.

Round One: High School Memories

Title: "High School Love"

[V1]
When I walked through the halls for the first time
The thing that I remember, you really caught my eye.
I fell in love so easily
When you're young it's suddenly.
You don't know just how much you meant to me.

Pre-Chorus:
When I think about you
I don't think of sadness.
I think of your smile
And that's something to miss.

Chorus:
I thought now I was grown up.
I finally had somebody to love.
I gave you everything I had
But it wasn't enough.
Nothing ever lasts
In a high school love.

[V2]
That's when I first started writing,
My pen would glide fast as lightning
And I came up with words to describe
Everything I felt when I looked into your eyes.

That sad little line was in a song I gave you.
And I know you still remember
Because you had it taped in your bedroom.

First loves, I hope I was yours.
Even though there's another girl
I hope you wonder where I am in this world.

Pre-Chorus:
When I remember you,
I don't remember the last night.
I think of the fight,
But that's not where it ended.

Repeat Chorus

Bridge:
I think you knew I got a scholarship.
I hope you knew about it.
It's my second year of college
I wonder if you know which
University I ran off to.
And I'm still here.
I wonder where you are.

Outro:
I've been with this boy on a few dates,
I barely know him, but he's really great.
I can't forget you, no, I won't forget you.
When we had fallen in love
I thought now I was grown up.
I gave you everything I had
And you gave me enough.
But nothing ever lasts
In a high school love.


-Kat


^thatlittleREDdress the great xoxo

^InTheRedDress (so amazing!!)[/sig

TC Founder - Joined the new Taylor Connect during the preview period (Feb 2012 - May 2012)

Attention Grabber - How to achieve: draw attention to your profile!

So Popular - How to achieve: become friends with over 130 other Taylor fans!

Conversationalist - how to achieve: reach a certain threshold of wall posts on your profile from other users. How many you ask? You'll have to wait and see!

Casual Poster - How to achieve: reach the threshold of 13 posts in the forums.
Serious Poster - How to achieve: reach a certain threshold of posts in the forums. How many you ask? You'll have to wait and see!
Super-Serious Poster - How to achieve: reach a certain threshold of posts in the forums. How many you ask? You'll have to wait and see!
Slight Obsession - - How to achieve: reach a certain threshold of posts in the forums. How many you ask? You'll have to wait and see!
Taylor Connect Is Life - How to achieve: reach a VERY high threshold of posts in the forums. How many you ask? It will take you a while to get there :)

Re: sparklexxx's songwriting contest


I'd love to enter!! This is so bad....probably because I am going to be a freshman next year. Wow. But I tried.

Round One: High School Memories

Title: "High School Love"

[V1]
When I walked through the halls for the first time
The thing that I remember, you really caught my eye.
I fell in love so easily
When you're young it's suddenly.
You don't know just how much you meant to me.

Pre-Chorus:
When I think about you
I don't think of sadness.
I think of your smile
And that's something to miss.

Chorus:
I thought now I was grown up.
I finally had somebody to love.
I gave you everything I had
But it wasn't enough.
Nothing ever lasts
In a high school love.

[V2]
That's when I first started writing,
My pen would glide fast as lightning
And I came up with words to describe
Everything I felt when I looked into your eyes.

That sad little line was in a song I gave you.
And I know you still remember
Because you had it taped in your bedroom.

First loves, I hope I was yours.
Even though there's another girl
I hope you wonder where I am in this world.

Pre-Chorus:
When I remember you,
I don't remember the last night.
I think of the fight,
But that's not where it ended.

Repeat Chorus

Bridge:
I think you knew I got a scholarship.
I hope you knew about it.
It's my second year of college
I wonder if you know which
University I ran off to.
And I'm still here.
I wonder where you are.

Outro:
I've been with this boy on a few dates,
I barely know him, but he's really great.
I can't forget you, no, I won't forget you.
When we had fallen in love
I thought now I was grown up.
I gave you everything I had
And you gave me enough.
But nothing ever lasts
In a high school love.


-Kat


^thatlittleREDdress the great xoxo

^InTheRedDress (so amazing!!)[/sig

thats a beautiful song!!!! i love it!!!!




TC Founder - Joined the new Taylor Connect during the preview period (Feb 2012 - May 2012)

Attention Grabber - How to achieve: draw attention to your profile!

So Popular - How to achieve: become friends with over 130 other Taylor fans!

Conversationalist - how to achieve: reach a certain threshold of wall posts on your profile from other users. How many you ask? You'll have to wait and see!

Casual Poster - How to achieve: reach the threshold of 13 posts in the forums.
Serious Poster - How to achieve: reach a certain threshold of posts in the forums. How many you ask? You'll have to wait and see!
Super-Serious Poster - How to achieve: reach a certain threshold of posts in the forums. How many you ask? You'll have to wait and see!
Slight Obsession - - How to achieve: reach a certain threshold of posts in the forums. How many you ask? You'll have to wait and see!
Taylor Connect Is Life - How to achieve: reach a VERY high threshold of posts in the forums. How many you ask? It will take you a while to get there :)

Re: sparklexxx's songwriting contest

Thank you so much!
-Kat


^thatlittleREDdress the great xoxo

^InTheRedDress (so amazing!!)[/sig

TC Founder - Joined the new Taylor Connect during the preview period (Feb 2012 - May 2012)

Attention Grabber - How to achieve: draw attention to your profile!

So Popular - How to achieve: become friends with over 130 other Taylor fans!

Conversationalist - how to achieve: reach a certain threshold of wall posts on your profile from other users. How many you ask? You'll have to wait and see!

Casual Poster - How to achieve: reach the threshold of 13 posts in the forums.
Serious Poster - How to achieve: reach a certain threshold of posts in the forums. How many you ask? You'll have to wait and see!
Super-Serious Poster - How to achieve: reach a certain threshold of posts in the forums. How many you ask? You'll have to wait and see!
Slight Obsession - - How to achieve: reach a certain threshold of posts in the forums. How many you ask? You'll have to wait and see!
Taylor Connect Is Life - How to achieve: reach a VERY high threshold of posts in the forums. How many you ask? It will take you a while to get there :)

Re: sparklexxx's songwriting contest

Any more entries??



TC Founder - Joined the new Taylor Connect during the preview period (Feb 2012 - May 2012)

Attention Grabber - How to achieve: draw attention to your profile!

So Popular - How to achieve: become friends with over 130 other Taylor fans!

Conversationalist - how to achieve: reach a certain threshold of wall posts on your profile from other users. How many you ask? You'll have to wait and see!

Casual Poster - How to achieve: reach the threshold of 13 posts in the forums.
Serious Poster - How to achieve: reach a certain threshold of posts in the forums. How many you ask? You'll have to wait and see!
Super-Serious Poster - How to achieve: reach a certain threshold of posts in the forums. How many you ask? You'll have to wait and see!
Slight Obsession - - How to achieve: reach a certain threshold of posts in the forums. How many you ask? You'll have to wait and see!
Taylor Connect Is Life - How to achieve: reach a VERY high threshold of posts in the forums. How many you ask? It will take you a while to get there :)

Re: sparklexxx's songwriting contest


Any more entries??



Ive got a few lines in my head and a title...Seriously - Working on it!!! :P :) x




Thanks to Calizzle4 and Sm160 for making these ^ amazing graphics!

TC Founder - Joined the new Taylor Connect during the preview period (Feb 2012 - May 2012)

Attention Grabber - How to achieve: draw attention to your profile!

So Popular - How to achieve: become friends with over 130 other Taylor fans!

Conversationalist - how to achieve: reach a certain threshold of wall posts on your profile from other users. How many you ask? You'll have to wait and see!

Casual Poster - How to achieve: reach the threshold of 13 posts in the forums.
Serious Poster - How to achieve: reach a certain threshold of posts in the forums. How many you ask? You'll have to wait and see!
Super-Serious Poster - How to achieve: reach a certain threshold of posts in the forums. How many you ask? You'll have to wait and see!
Slight Obsession - - How to achieve: reach a certain threshold of posts in the forums. How many you ask? You'll have to wait and see!
Taylor Connect Is Life - How to achieve: reach a VERY high threshold of posts in the forums. How many you ask? It will take you a while to get there :)

Re: sparklexxx's songwriting contest





Any more entries??




Ive got a few lines in my head and a title...Seriously - Working on it!!! :P :) x



Thanks to Calizzle4 and Sm160 for making these ^ amazing graphics!

thats okay i know your working on it =) i mean for people who havnt said they are entering




TC Founder - Joined the new Taylor Connect during the preview period (Feb 2012 - May 2012)

Attention Grabber - How to achieve: draw attention to your profile!

So Popular - How to achieve: become friends with over 130 other Taylor fans!

Conversationalist - how to achieve: reach a certain threshold of wall posts on your profile from other users. How many you ask? You'll have to wait and see!

Casual Poster - How to achieve: reach the threshold of 13 posts in the forums.
Serious Poster - How to achieve: reach a certain threshold of posts in the forums. How many you ask? You'll have to wait and see!
Super-Serious Poster - How to achieve: reach a certain threshold of posts in the forums. How many you ask? You'll have to wait and see!
Slight Obsession - - How to achieve: reach a certain threshold of posts in the forums. How many you ask? You'll have to wait and see!
Taylor Connect Is Life - How to achieve: reach a VERY high threshold of posts in the forums. How many you ask? It will take you a while to get there :)

Re: sparklexxx's songwriting contest

I hope that this counts...this is based on what happened to my cousin in high school, is that ok? Just pm me if not:)


This song is kinda like mine...it's about being able to see a life together when you first meet someone, but it's also different. This one is sung by a girl looking back all the good times she had and realizing it was all visible at the very beginning. Kinda hard to explain but anyway yeah....:)

FAIRYTALE WITH YOU
On a shelf in my bedroom
Sits a story starring you 
It's begins on a fall day
Not long ago but far away

And it ends
In the future
Somewhere I'll be with you
Side by side and hand and hand
And the story begins again

I'll come home from our very first date 
Dancing and staying up late
I'll wear high heels you'll wear a tie
I don't wanna I don't wanna say goodbye
Cuz I'm living in a movie 
A dream come true
I'm living in a fairytale and boy it's starring you
You you
You you you
A fairytale with you 

Under the bright stars 
In a parking lot 
Yeah the dimmed headlights 
Dash clock reads past midnight

Close my hand in one of yours 
Stars reflecting in your eyes
I can see it,
Oh I can see the future
With you 

I'll come home from our very first date 
Dancing and staying up late
I'll wear high heels you'll wear a tie
I don't wanna I don't wanna say goodbye
Cuz I'm living in a movie 
A dream come true
I'm living in a fairytale and boy it's starring you
You you
You you you
A fairytale with you 

Do you remember
That one day
You came out of practice 
And I was staying late oh
I caught your eye
You said hi 

I lifted up my head 
And shyly said hello
You said what's your name, I want to know
And I can see it
Oh I can see it
I can see the future 
With you 

I'll come home from our very first date 
Dancing and staying up late
I'll wear high heels you'll wear a tie
I don't wanna I don't wanna say goodbye
Cuz I'm living in a movie 
A dream come true
I'm living in a fairytale and boy it's starring you
You you
You you you
A fairytale with you 

On a shelf in my bedroom
Sits a story starring you 
It's begins on a fall day
Not long ago but far away

And I can see it
And I can see it
And I can see it
And I can see the future....
With you.

If it does count, please pm me when results are up! Thanks!


^dancingaroundallalone


TC Founder - Joined the new Taylor Connect during the preview period (Feb 2012 - May 2012)

Attention Grabber - How to achieve: draw attention to your profile!

So Popular - How to achieve: become friends with over 130 other Taylor fans!

Conversationalist - how to achieve: reach a certain threshold of wall posts on your profile from other users. How many you ask? You'll have to wait and see!

Casual Poster - How to achieve: reach the threshold of 13 posts in the forums.
Serious Poster - How to achieve: reach a certain threshold of posts in the forums. How many you ask? You'll have to wait and see!
Super-Serious Poster - How to achieve: reach a certain threshold of posts in the forums. How many you ask? You'll have to wait and see!
Slight Obsession - - How to achieve: reach a certain threshold of posts in the forums. How many you ask? You'll have to wait and see!
Taylor Connect Is Life - How to achieve: reach a VERY high threshold of posts in the forums. How many you ask? It will take you a while to get there :)

Re: sparklexxx's songwriting contest

oh my gosh i love that song!! its adorable!!!



TC Founder - Joined the new Taylor Connect during the preview period (Feb 2012 - May 2012)

Attention Grabber - How to achieve: draw attention to your profile!

So Popular - How to achieve: become friends with over 130 other Taylor fans!

Conversationalist - how to achieve: reach a certain threshold of wall posts on your profile from other users. How many you ask? You'll have to wait and see!

Casual Poster - How to achieve: reach the threshold of 13 posts in the forums.
Serious Poster - How to achieve: reach a certain threshold of posts in the forums. How many you ask? You'll have to wait and see!
Super-Serious Poster - How to achieve: reach a certain threshold of posts in the forums. How many you ask? You'll have to wait and see!
Slight Obsession - - How to achieve: reach a certain threshold of posts in the forums. How many you ask? You'll have to wait and see!
Taylor Connect Is Life - How to achieve: reach a VERY high threshold of posts in the forums. How many you ask? It will take you a while to get there :)

Re: sparklexxx's songwriting contest

I finished it! Yeah...its depressing :/ Here's my entry anyway :P Hope you like it :) x

Tied Up In Knots

It's just another ordinary day,
I'm walking down the hallway,
I'm all alone again,
Thanks to them,

I know I'm not anyone special,
I feel so invisible,
Why'd they take them away?
Why didn't they stay?

Chorus
I'd prefer to be locked away,
Hands tied in knots,
Than be here today,
I wanna just stay in my bed,
Stay here and rot,
Not hear the words said.
I'm just tied up in knots.

I try to run and hide away from them,
But it doesn't work and then,
They walk all over me,
Why can't they see?

Repeat Chorus

Bridge
What did I do to deserve this?
Oh, how I miss...
Not being afraid of school,
Back when they weren't so cruel,
Oh, what did I do to deserve this?

Repeat Chorus



Thanks to Calizzle4 and Sm160 for making these ^ amazing graphics!

TC Founder - Joined the new Taylor Connect during the preview period (Feb 2012 - May 2012)

Attention Grabber - How to achieve: draw attention to your profile!

So Popular - How to achieve: become friends with over 130 other Taylor fans!

Conversationalist - how to achieve: reach a certain threshold of wall posts on your profile from other users. How many you ask? You'll have to wait and see!

Casual Poster - How to achieve: reach the threshold of 13 posts in the forums.
Serious Poster - How to achieve: reach a certain threshold of posts in the forums. How many you ask? You'll have to wait and see!
Super-Serious Poster - How to achieve: reach a certain threshold of posts in the forums. How many you ask? You'll have to wait and see!
Slight Obsession - - How to achieve: reach a certain threshold of posts in the forums. How many you ask? You'll have to wait and see!
Taylor Connect Is Life - How to achieve: reach a VERY high threshold of posts in the forums. How many you ask? It will take you a while to get there :)

Re: sparklexxx's songwriting contest


I finished it! Yeah...its depressing :/ Here's my entry anyway :P Hope you like it :) x

Tied Up In Knots

It's just another ordinary day,
I'm walking down the hallway,
I'm all alone again,
Thanks to them,

I know I'm not anyone special,
I feel so invisible,
Why'd they take them away?
Why didn't they stay?

Chorus
I'd prefer to be locked away,
Hands tied in knots,
Than be here today,
I wanna just stay in my bed,
Stay here and rot,
Not hear the words said.
I'm just tied up in knots.

I try to run and hide away from them,
But it doesn't work and then,
They walk all over me,
Why can't they see?

Repeat Chorus

Bridge
What did I do to deserve this?
Oh, how I miss...
Not being afraid of school,
Back when they weren't so cruel,
Oh, what did I do to deserve this?

Repeat Chorus



Thanks to Calizzle4 and Sm160 for making these ^ amazing graphics!

i loved it!!! its soo sad!! but its very relatable to me cause i would get teased in primary school and i would just want to hide away and never come back =( so this is amazing and i loved it!!




TC Founder - Joined the new Taylor Connect during the preview period (Feb 2012 - May 2012)

Attention Grabber - How to achieve: draw attention to your profile!

So Popular - How to achieve: become friends with over 130 other Taylor fans!

Conversationalist - how to achieve: reach a certain threshold of wall posts on your profile from other users. How many you ask? You'll have to wait and see!

Casual Poster - How to achieve: reach the threshold of 13 posts in the forums.
Serious Poster - How to achieve: reach a certain threshold of posts in the forums. How many you ask? You'll have to wait and see!
Super-Serious Poster - How to achieve: reach a certain threshold of posts in the forums. How many you ask? You'll have to wait and see!
Slight Obsession - - How to achieve: reach a certain threshold of posts in the forums. How many you ask? You'll have to wait and see!
Taylor Connect Is Life - How to achieve: reach a VERY high threshold of posts in the forums. How many you ask? It will take you a while to get there :)

Re: sparklexxx's songwriting contest

i need at least one more song