TC Founder - Joined the new Taylor Connect during the preview period (Feb 2012 - May 2012)

Attention Grabber - How to achieve: draw attention to your profile!

So Popular - How to achieve: become friends with over 130 other Taylor fans!

Conversationalist - how to achieve: reach a certain threshold of wall posts on your profile from other users. How many you ask? You'll have to wait and see!

Casual Poster - How to achieve: reach the threshold of 13 posts in the forums.
Serious Poster - How to achieve: reach a certain threshold of posts in the forums. How many you ask? You'll have to wait and see!
Super-Serious Poster - How to achieve: reach a certain threshold of posts in the forums. How many you ask? You'll have to wait and see!
Slight Obsession - - How to achieve: reach a certain threshold of posts in the forums. How many you ask? You'll have to wait and see!
Taylor Connect Is Life - How to achieve: reach a VERY high threshold of posts in the forums. How many you ask? It will take you a while to get there :)
AWESOME Find at a Re-Sale Shop
I had an AWESOME find a few days ago at a re-sale/thrift type store. I was looking at the black t-shirts just hoping to find a neat concert shirt of someone that I like and I was just about done looking at all the shirts on the rack and so far no concert shirts and then guess what I found...Taylor's black Fearless Tour shirt (The one with her in the gold dress)

I couldn't believe it, that's my FAVORITE tour shirt. I have 4 of them already LOL 2 with the original 2009 dates and 2 with the 2010 dates. I had got 1 to wear out places and 1 in a size bigger to sleep in for both 2009 & 2010. Another thing I couldn't believe is that this was my size as well and it looked BRAND NEW like it had never been worn. The picture on it is perfect with no wear to it. The best part it was only $1.20...how AWESOME is that?? I was so EXCITED! That was the best find ever. I washed it as soon as I got home and now I have another one of my favorite shirts :)

What makes me sad is that someone actually got rid of a Taylor shirt. Maybe they out grew it? Hopefully they just didn't stop being a fan.
Thank You Daya!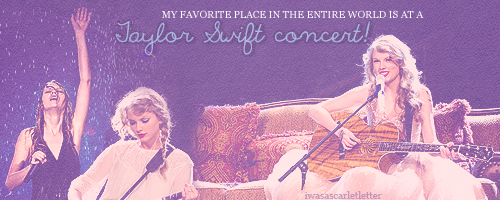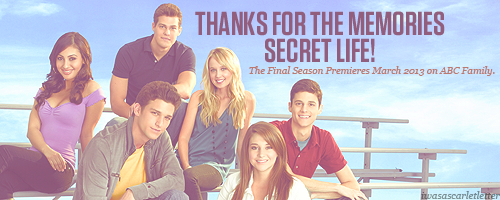 Replies to This Posting
TC Founder - Joined the new Taylor Connect during the preview period (Feb 2012 - May 2012)

Attention Grabber - How to achieve: draw attention to your profile!

So Popular - How to achieve: become friends with over 130 other Taylor fans!

Conversationalist - how to achieve: reach a certain threshold of wall posts on your profile from other users. How many you ask? You'll have to wait and see!

Casual Poster - How to achieve: reach the threshold of 13 posts in the forums.
Serious Poster - How to achieve: reach a certain threshold of posts in the forums. How many you ask? You'll have to wait and see!
Super-Serious Poster - How to achieve: reach a certain threshold of posts in the forums. How many you ask? You'll have to wait and see!
Slight Obsession - - How to achieve: reach a certain threshold of posts in the forums. How many you ask? You'll have to wait and see!
Taylor Connect Is Life - How to achieve: reach a VERY high threshold of posts in the forums. How many you ask? It will take you a while to get there :)

Re: AWESOME Find at a Re-Sale Shop

they always say someone else's loss is some else'sis treasure!!!so now its with someone that can take care of it and wear it proudly!!!thats so awesome!ive been thinking about looking in them stores for her stuff,but always thought nothing of her's would be in there guess i was wrong LOL!



No matter what happens in life, be good 2 people

TC Founder - Joined the new Taylor Connect during the preview period (Feb 2012 - May 2012)

Attention Grabber - How to achieve: draw attention to your profile!

So Popular - How to achieve: become friends with over 130 other Taylor fans!

Conversationalist - how to achieve: reach a certain threshold of wall posts on your profile from other users. How many you ask? You'll have to wait and see!

Casual Poster - How to achieve: reach the threshold of 13 posts in the forums.
Serious Poster - How to achieve: reach a certain threshold of posts in the forums. How many you ask? You'll have to wait and see!
Super-Serious Poster - How to achieve: reach a certain threshold of posts in the forums. How many you ask? You'll have to wait and see!
Slight Obsession - - How to achieve: reach a certain threshold of posts in the forums. How many you ask? You'll have to wait and see!
Taylor Connect Is Life - How to achieve: reach a VERY high threshold of posts in the forums. How many you ask? It will take you a while to get there :)

Re: AWESOME Find at a Re-Sale Shop


they always say someone else's loss is some else'sis treasure!!!so now its with someone that can take care of it and wear it proudly!!!thats so awesome!ive been thinking about looking in them stores for her stuff,but always thought nothing of her's would be in there guess i was wrong LOL!



No matter what happens in life, be good 2 people

I would definitely look. Over the summer I found 2 of her Walmart shirts at that same store, they were too small for me so i'm saving them for my sister. I also found the same Fearless tour shirt that I just found in a small kids size and got it for my brother, so now he has 2 of those in 2 different sizes that he can grow into and out of. I also found a neat book about her there too :)

Thank You Daya!



Moderator

TC Founder - Joined the new Taylor Connect during the preview period (Feb 2012 - May 2012)

Attention Grabber - How to achieve: draw attention to your profile!

So Popular - How to achieve: become friends with over 130 other Taylor fans!

Conversationalist - how to achieve: reach a certain threshold of wall posts on your profile from other users. How many you ask? You'll have to wait and see!

Casual Poster - How to achieve: reach the threshold of 13 posts in the forums.
Serious Poster - How to achieve: reach a certain threshold of posts in the forums. How many you ask? You'll have to wait and see!
Super-Serious Poster - How to achieve: reach a certain threshold of posts in the forums. How many you ask? You'll have to wait and see!
Slight Obsession - - How to achieve: reach a certain threshold of posts in the forums. How many you ask? You'll have to wait and see!
Taylor Connect Is Life - How to achieve: reach a VERY high threshold of posts in the forums. How many you ask? It will take you a while to get there :)

Re: AWESOME Find at a Re-Sale Shop

That's so awesome, congratulations :) Maybe it was bought for them as a present and they decided to donate it so a real Swiftie could get happiness from it? Enjoy!


TC Founder - Joined the new Taylor Connect during the preview period (Feb 2012 - May 2012)

Attention Grabber - How to achieve: draw attention to your profile!

So Popular - How to achieve: become friends with over 130 other Taylor fans!

Conversationalist - how to achieve: reach a certain threshold of wall posts on your profile from other users. How many you ask? You'll have to wait and see!

Casual Poster - How to achieve: reach the threshold of 13 posts in the forums.
Serious Poster - How to achieve: reach a certain threshold of posts in the forums. How many you ask? You'll have to wait and see!
Super-Serious Poster - How to achieve: reach a certain threshold of posts in the forums. How many you ask? You'll have to wait and see!
Slight Obsession - - How to achieve: reach a certain threshold of posts in the forums. How many you ask? You'll have to wait and see!
Taylor Connect Is Life - How to achieve: reach a VERY high threshold of posts in the forums. How many you ask? It will take you a while to get there :)

Re: AWESOME Find at a Re-Sale Shop





they always say someone else's loss is some else'sis treasure!!!so now its with someone that can take care of it and wear it proudly!!!thats so awesome!ive been thinking about looking in them stores for her stuff,but always thought nothing of her's would be in there guess i was wrong LOL!



No matter what happens in life, be good 2 people


I would definitely look. Over the summer I found 2 of her Walmart shirts at that same store, they were too small for me so i'm saving them for my sister. I also found the same Fearless tour shirt that I just found in a small kids size and got it for my brother, so now he has 2 of those in 2 different sizes that he can grow into and out of. I also found a neat book about her there too :)
Thank You Daya!



wow that's so cool!!! yes ill most deff be looking this weekend!i have 2 nieces 10&4 that love her bc i do lol and the 11 yr old is already having a taylor christmas from me and my parents lol from the helpings of walgreens and the online store shes going to freak even got her taylor earrings!and my sister in law doesn't buy artist related items not even cds shes weird lol so the only time the 11 yr old gets taylor stuff is from me& my parents!but its hard finding a shirt to fit the 4 yr old!id like to get them the night gown but thats to HIGH for a kids night gown!




No matter what happens in life, be good 2 people

TC Founder - Joined the new Taylor Connect during the preview period (Feb 2012 - May 2012)

Attention Grabber - How to achieve: draw attention to your profile!

So Popular - How to achieve: become friends with over 130 other Taylor fans!

Conversationalist - how to achieve: reach a certain threshold of wall posts on your profile from other users. How many you ask? You'll have to wait and see!

Casual Poster - How to achieve: reach the threshold of 13 posts in the forums.
Serious Poster - How to achieve: reach a certain threshold of posts in the forums. How many you ask? You'll have to wait and see!
Super-Serious Poster - How to achieve: reach a certain threshold of posts in the forums. How many you ask? You'll have to wait and see!
Slight Obsession - - How to achieve: reach a certain threshold of posts in the forums. How many you ask? You'll have to wait and see!
Taylor Connect Is Life - How to achieve: reach a VERY high threshold of posts in the forums. How many you ask? It will take you a while to get there :)

Re: AWESOME Find at a Re-Sale Shop



wow that's so cool!!! yes ill most deff be looking this weekend!i have 2 nieces 10&4 that love her bc i do lol and the 11 yr old is already having a taylor christmas from me and my parents lol from the helpings of walgreens and the online store shes going to freak even got her taylor earrings!and my sister in law doesn't buy artist related items not even cds shes weird lol so the only time the 11 yr old gets taylor stuff is from me& my parents!but its hard finding a shirt to fit the 4 yr old!id like to get them the night gown but thats to HIGH for a kids night gown!



No matter what happens in life, be good 2 people

Yeah you never know what you'll find :) Check all of the girls t-shirts and even adult ones. Something that i've done before with a shirt that didn't fit me is make it into a pillow :) All it takes is scissors, pillow stuffing, a needle & thread or sewing machine. That's so awesome that you get them the Taylor stuff :) I'm sure that they love that :)

Thank You Daya!



TC Founder - Joined the new Taylor Connect during the preview period (Feb 2012 - May 2012)

Attention Grabber - How to achieve: draw attention to your profile!

So Popular - How to achieve: become friends with over 130 other Taylor fans!

Conversationalist - how to achieve: reach a certain threshold of wall posts on your profile from other users. How many you ask? You'll have to wait and see!

Casual Poster - How to achieve: reach the threshold of 13 posts in the forums.
Serious Poster - How to achieve: reach a certain threshold of posts in the forums. How many you ask? You'll have to wait and see!
Super-Serious Poster - How to achieve: reach a certain threshold of posts in the forums. How many you ask? You'll have to wait and see!
Slight Obsession - - How to achieve: reach a certain threshold of posts in the forums. How many you ask? You'll have to wait and see!
Taylor Connect Is Life - How to achieve: reach a VERY high threshold of posts in the forums. How many you ask? It will take you a while to get there :)

Re: AWESOME Find at a Re-Sale Shop

TC Founder - Joined the new Taylor Connect during the preview period (Feb 2012 - May 2012)

Attention Grabber - How to achieve: draw attention to your profile!

So Popular - How to achieve: become friends with over 130 other Taylor fans!

Conversationalist - how to achieve: reach a certain threshold of wall posts on your profile from other users. How many you ask? You'll have to wait and see!

Casual Poster - How to achieve: reach the threshold of 13 posts in the forums.
Serious Poster - How to achieve: reach a certain threshold of posts in the forums. How many you ask? You'll have to wait and see!
Super-Serious Poster - How to achieve: reach a certain threshold of posts in the forums. How many you ask? You'll have to wait and see!
Slight Obsession - - How to achieve: reach a certain threshold of posts in the forums. How many you ask? You'll have to wait and see!
Taylor Connect Is Life - How to achieve: reach a VERY high threshold of posts in the forums. How many you ask? It will take you a while to get there :)

Re: AWESOME Find at a Re-Sale Shop

TC Founder - Joined the new Taylor Connect during the preview period (Feb 2012 - May 2012)

Attention Grabber - How to achieve: draw attention to your profile!

So Popular - How to achieve: become friends with over 130 other Taylor fans!

Conversationalist - how to achieve: reach a certain threshold of wall posts on your profile from other users. How many you ask? You'll have to wait and see!

Casual Poster - How to achieve: reach the threshold of 13 posts in the forums.
Serious Poster - How to achieve: reach a certain threshold of posts in the forums. How many you ask? You'll have to wait and see!
Super-Serious Poster - How to achieve: reach a certain threshold of posts in the forums. How many you ask? You'll have to wait and see!
Slight Obsession - - How to achieve: reach a certain threshold of posts in the forums. How many you ask? You'll have to wait and see!
Taylor Connect Is Life - How to achieve: reach a VERY high threshold of posts in the forums. How many you ask? It will take you a while to get there :)

Re: AWESOME Find at a Re-Sale Shop

That's seriously amazing! I wouldn't expect my local thrift store to have a Taylor shirt though.

TC Founder - Joined the new Taylor Connect during the preview period (Feb 2012 - May 2012)

Attention Grabber - How to achieve: draw attention to your profile!

So Popular - How to achieve: become friends with over 130 other Taylor fans!

Conversationalist - how to achieve: reach a certain threshold of wall posts on your profile from other users. How many you ask? You'll have to wait and see!

Casual Poster - How to achieve: reach the threshold of 13 posts in the forums.
Serious Poster - How to achieve: reach a certain threshold of posts in the forums. How many you ask? You'll have to wait and see!
Super-Serious Poster - How to achieve: reach a certain threshold of posts in the forums. How many you ask? You'll have to wait and see!
Slight Obsession - - How to achieve: reach a certain threshold of posts in the forums. How many you ask? You'll have to wait and see!
Taylor Connect Is Life - How to achieve: reach a VERY high threshold of posts in the forums. How many you ask? It will take you a while to get there :)

Re: AWESOME Find at a Re-Sale Shop






wow that's so cool!!! yes ill most deff be looking this weekend!i have 2 nieces 10&4 that love her bc i do lol and the 11 yr old is already having a taylor christmas from me and my parents lol from the helpings of walgreens and the online store shes going to freak even got her taylor earrings!and my sister in law doesn't buy artist related items not even cds shes weird lol so the only time the 11 yr old gets taylor stuff is from me& my parents!but its hard finding a shirt to fit the 4 yr old!id like to get them the night gown but thats to HIGH for a kids night gown!



No matter what happens in life, be good 2 people



Yeah you never know what you'll find :) Check all of the girls t-shirts and even adult ones. Something that i've done before with a shirt that didn't fit me is make it into a pillow :) All it takes is scissors, pillow stuffing, a needle & thread or sewing machine. That's so awesome that you get them the Taylor stuff :) I'm sure that they love that :)
Thank You Daya!



]yeah ill have to do that thanks for sharing!and yep the smiles on there face is priceless plus im the cool aunt lol!




No matter what happens in life, be good 2 people

TC Founder - Joined the new Taylor Connect during the preview period (Feb 2012 - May 2012)

Attention Grabber - How to achieve: draw attention to your profile!

So Popular - How to achieve: become friends with over 130 other Taylor fans!

Conversationalist - how to achieve: reach a certain threshold of wall posts on your profile from other users. How many you ask? You'll have to wait and see!

Casual Poster - How to achieve: reach the threshold of 13 posts in the forums.
Serious Poster - How to achieve: reach a certain threshold of posts in the forums. How many you ask? You'll have to wait and see!
Super-Serious Poster - How to achieve: reach a certain threshold of posts in the forums. How many you ask? You'll have to wait and see!
Slight Obsession - - How to achieve: reach a certain threshold of posts in the forums. How many you ask? You'll have to wait and see!
Taylor Connect Is Life - How to achieve: reach a VERY high threshold of posts in the forums. How many you ask? It will take you a while to get there :)

Re: AWESOME Find at a Re-Sale Shop









wow that's so cool!!! yes ill most deff be looking this weekend!i have 2 nieces 10&4 that love her bc i do lol and the 11 yr old is already having a taylor christmas from me and my parents lol from the helpings of walgreens and the online store shes going to freak even got her taylor earrings!and my sister in law doesn't buy artist related items not even cds shes weird lol so the only time the 11 yr old gets taylor stuff is from me& my parents!but its hard finding a shirt to fit the 4 yr old!id like to get them the night gown but thats to HIGH for a kids night gown!



No matter what happens in life, be good 2 people



Yeah you never know what you'll find :) Check all of the girls t-shirts and even adult ones. Something that i've done before with a shirt that didn't fit me is make it into a pillow :) All it takes is scissors, pillow stuffing, a needle & thread or sewing machine. That's so awesome that you get them the Taylor stuff :) I'm sure that they love that :)
Thank You Daya!




]yeah ill have to do that thanks for sharing!and yep the smiles on there face is priceless plus im the cool aunt lol!



No matter what happens in life, be good 2 people

Your welcome! and that's so awesome! You definitely are :)

Thank You Daya!



TC Founder - Joined the new Taylor Connect during the preview period (Feb 2012 - May 2012)

Attention Grabber - How to achieve: draw attention to your profile!

So Popular - How to achieve: become friends with over 130 other Taylor fans!

Conversationalist - how to achieve: reach a certain threshold of wall posts on your profile from other users. How many you ask? You'll have to wait and see!

Casual Poster - How to achieve: reach the threshold of 13 posts in the forums.
Serious Poster - How to achieve: reach a certain threshold of posts in the forums. How many you ask? You'll have to wait and see!
Super-Serious Poster - How to achieve: reach a certain threshold of posts in the forums. How many you ask? You'll have to wait and see!
Slight Obsession - - How to achieve: reach a certain threshold of posts in the forums. How many you ask? You'll have to wait and see!
Taylor Connect Is Life - How to achieve: reach a VERY high threshold of posts in the forums. How many you ask? It will take you a while to get there :)

Re: AWESOME Find at a Re-Sale Shop

Congratulations!


http://taylorswift.com/forum/fan_made_graphics/2264922
My graphic shop ^

TC Founder - Joined the new Taylor Connect during the preview period (Feb 2012 - May 2012)

Attention Grabber - How to achieve: draw attention to your profile!

So Popular - How to achieve: become friends with over 130 other Taylor fans!

Conversationalist - how to achieve: reach a certain threshold of wall posts on your profile from other users. How many you ask? You'll have to wait and see!

Casual Poster - How to achieve: reach the threshold of 13 posts in the forums.
Serious Poster - How to achieve: reach a certain threshold of posts in the forums. How many you ask? You'll have to wait and see!
Super-Serious Poster - How to achieve: reach a certain threshold of posts in the forums. How many you ask? You'll have to wait and see!
Slight Obsession - - How to achieve: reach a certain threshold of posts in the forums. How many you ask? You'll have to wait and see!
Taylor Connect Is Life - How to achieve: reach a VERY high threshold of posts in the forums. How many you ask? It will take you a while to get there :)

RE: AWESOME Find at a Re-Sale Shop

that must be awsome and a great price :)
credit to supermanflyaway

TC Founder - Joined the new Taylor Connect during the preview period (Feb 2012 - May 2012)

Attention Grabber - How to achieve: draw attention to your profile!

So Popular - How to achieve: become friends with over 130 other Taylor fans!

Conversationalist - how to achieve: reach a certain threshold of wall posts on your profile from other users. How many you ask? You'll have to wait and see!

Casual Poster - How to achieve: reach the threshold of 13 posts in the forums.
Serious Poster - How to achieve: reach a certain threshold of posts in the forums. How many you ask? You'll have to wait and see!
Super-Serious Poster - How to achieve: reach a certain threshold of posts in the forums. How many you ask? You'll have to wait and see!
Slight Obsession - - How to achieve: reach a certain threshold of posts in the forums. How many you ask? You'll have to wait and see!
Taylor Connect Is Life - How to achieve: reach a VERY high threshold of posts in the forums. How many you ask? It will take you a while to get there :)

Re: AWESOME Find at a Re-Sale Shop


Congratulations!


http://taylorswift.com/forum/fan_made_graphics/2264922
My graphic shop ^

Thanks! :) You never know what you'll find at those re-sale shops :)

Thank You Daya!



TC Founder - Joined the new Taylor Connect during the preview period (Feb 2012 - May 2012)

Attention Grabber - How to achieve: draw attention to your profile!

So Popular - How to achieve: become friends with over 130 other Taylor fans!

Conversationalist - how to achieve: reach a certain threshold of wall posts on your profile from other users. How many you ask? You'll have to wait and see!

Casual Poster - How to achieve: reach the threshold of 13 posts in the forums.
Serious Poster - How to achieve: reach a certain threshold of posts in the forums. How many you ask? You'll have to wait and see!
Super-Serious Poster - How to achieve: reach a certain threshold of posts in the forums. How many you ask? You'll have to wait and see!
Slight Obsession - - How to achieve: reach a certain threshold of posts in the forums. How many you ask? You'll have to wait and see!
Taylor Connect Is Life - How to achieve: reach a VERY high threshold of posts in the forums. How many you ask? It will take you a while to get there :)

Re: AWESOME Find at a Re-Sale Shop

I always wish I could find something like this at a store like goodwill or something. You are really lucky!!!!!!!! This gave me hope to keep looking and maybe I'll fimd something good because you just never know!
1. me 2. me avi: me


visit my graphic shop? Holly's graphic shoppe!

TC Founder - Joined the new Taylor Connect during the preview period (Feb 2012 - May 2012)

Attention Grabber - How to achieve: draw attention to your profile!

So Popular - How to achieve: become friends with over 130 other Taylor fans!

Conversationalist - how to achieve: reach a certain threshold of wall posts on your profile from other users. How many you ask? You'll have to wait and see!

Casual Poster - How to achieve: reach the threshold of 13 posts in the forums.
Serious Poster - How to achieve: reach a certain threshold of posts in the forums. How many you ask? You'll have to wait and see!
Super-Serious Poster - How to achieve: reach a certain threshold of posts in the forums. How many you ask? You'll have to wait and see!
Slight Obsession - - How to achieve: reach a certain threshold of posts in the forums. How many you ask? You'll have to wait and see!
Taylor Connect Is Life - How to achieve: reach a VERY high threshold of posts in the forums. How many you ask? It will take you a while to get there :)

Re: AWESOME Find at a Re-Sale Shop

oh that is so awesome!! So lucky!! I can never find stuff like that. :(
I will be RED on May 8th!

TC Founder - Joined the new Taylor Connect during the preview period (Feb 2012 - May 2012)

Attention Grabber - How to achieve: draw attention to your profile!

So Popular - How to achieve: become friends with over 130 other Taylor fans!

Conversationalist - how to achieve: reach a certain threshold of wall posts on your profile from other users. How many you ask? You'll have to wait and see!

Casual Poster - How to achieve: reach the threshold of 13 posts in the forums.
Serious Poster - How to achieve: reach a certain threshold of posts in the forums. How many you ask? You'll have to wait and see!
Super-Serious Poster - How to achieve: reach a certain threshold of posts in the forums. How many you ask? You'll have to wait and see!
Slight Obsession - - How to achieve: reach a certain threshold of posts in the forums. How many you ask? You'll have to wait and see!
Taylor Connect Is Life - How to achieve: reach a VERY high threshold of posts in the forums. How many you ask? It will take you a while to get there :)

Re: AWESOME Find at a Re-Sale Shop

Oh my gosh, how lucky!! And that's so cheap!!
Great find!! :D

^ My second one, and I'm not normally the type to make stuff like this, so be proud - and please don't steal it ;3

TC Founder - Joined the new Taylor Connect during the preview period (Feb 2012 - May 2012)

Attention Grabber - How to achieve: draw attention to your profile!

So Popular - How to achieve: become friends with over 130 other Taylor fans!

Conversationalist - how to achieve: reach a certain threshold of wall posts on your profile from other users. How many you ask? You'll have to wait and see!

Casual Poster - How to achieve: reach the threshold of 13 posts in the forums.
Serious Poster - How to achieve: reach a certain threshold of posts in the forums. How many you ask? You'll have to wait and see!
Super-Serious Poster - How to achieve: reach a certain threshold of posts in the forums. How many you ask? You'll have to wait and see!
Slight Obsession - - How to achieve: reach a certain threshold of posts in the forums. How many you ask? You'll have to wait and see!
Taylor Connect Is Life - How to achieve: reach a VERY high threshold of posts in the forums. How many you ask? It will take you a while to get there :)

Re: AWESOME Find at a Re-Sale Shop

Thanks everyone! You should always check...you may not always find something, but sometimes you get lucky :) I try to check that place about once a week now.
Thank You Daya!



TC Founder - Joined the new Taylor Connect during the preview period (Feb 2012 - May 2012)

Attention Grabber - How to achieve: draw attention to your profile!

So Popular - How to achieve: become friends with over 130 other Taylor fans!

Conversationalist - how to achieve: reach a certain threshold of wall posts on your profile from other users. How many you ask? You'll have to wait and see!

Casual Poster - How to achieve: reach the threshold of 13 posts in the forums.
Serious Poster - How to achieve: reach a certain threshold of posts in the forums. How many you ask? You'll have to wait and see!
Super-Serious Poster - How to achieve: reach a certain threshold of posts in the forums. How many you ask? You'll have to wait and see!
Slight Obsession - - How to achieve: reach a certain threshold of posts in the forums. How many you ask? You'll have to wait and see!
Taylor Connect Is Life - How to achieve: reach a VERY high threshold of posts in the forums. How many you ask? It will take you a while to get there :)

Re: AWESOME Find at a Re-Sale Shop

I think I might start checking our local Goodwills to see if i can find anything. haha
I will be RED on May 8th!

TC Founder - Joined the new Taylor Connect during the preview period (Feb 2012 - May 2012)

Attention Grabber - How to achieve: draw attention to your profile!

So Popular - How to achieve: become friends with over 130 other Taylor fans!

Conversationalist - how to achieve: reach a certain threshold of wall posts on your profile from other users. How many you ask? You'll have to wait and see!

Casual Poster - How to achieve: reach the threshold of 13 posts in the forums.
Serious Poster - How to achieve: reach a certain threshold of posts in the forums. How many you ask? You'll have to wait and see!
Super-Serious Poster - How to achieve: reach a certain threshold of posts in the forums. How many you ask? You'll have to wait and see!
Slight Obsession - - How to achieve: reach a certain threshold of posts in the forums. How many you ask? You'll have to wait and see!
Taylor Connect Is Life - How to achieve: reach a VERY high threshold of posts in the forums. How many you ask? It will take you a while to get there :)

Re: AWESOME Find at a Re-Sale Shop


I think I might start checking our local Goodwills to see if i can find anything. haha
I will be RED on May 8th!

That's a good idea :) My mom found me a magazine with a poster of her in it there :)

Thank You Daya!



TC Founder - Joined the new Taylor Connect during the preview period (Feb 2012 - May 2012)

Attention Grabber - How to achieve: draw attention to your profile!

So Popular - How to achieve: become friends with over 130 other Taylor fans!

Conversationalist - how to achieve: reach a certain threshold of wall posts on your profile from other users. How many you ask? You'll have to wait and see!

Casual Poster - How to achieve: reach the threshold of 13 posts in the forums.
Serious Poster - How to achieve: reach a certain threshold of posts in the forums. How many you ask? You'll have to wait and see!
Super-Serious Poster - How to achieve: reach a certain threshold of posts in the forums. How many you ask? You'll have to wait and see!
Slight Obsession - - How to achieve: reach a certain threshold of posts in the forums. How many you ask? You'll have to wait and see!
Taylor Connect Is Life - How to achieve: reach a VERY high threshold of posts in the forums. How many you ask? It will take you a while to get there :)

Re: AWESOME Find at a Re-Sale Shop

That happened to my mom last year! She was shopping at a thrift store and she found the Taylor swift shirt that is black and says "SWIFT" on the front :) It was only $5


I Spoke Now on September 27,2011
Sep 27- I met some of the agency and dancers!!!
BEST DAY EVER!
I will be RED on June 2,2013(Floor seats! Sec FFF Row 8 Seats: 1 and 2