TC Founder - Joined the new Taylor Connect during the preview period (Feb 2012 - May 2012)

Attention Grabber - How to achieve: draw attention to your profile!

So Popular - How to achieve: become friends with over 130 other Taylor fans!

Conversationalist - how to achieve: reach a certain threshold of wall posts on your profile from other users. How many you ask? You'll have to wait and see!

Casual Poster - How to achieve: reach the threshold of 13 posts in the forums.
Serious Poster - How to achieve: reach a certain threshold of posts in the forums. How many you ask? You'll have to wait and see!
Super-Serious Poster - How to achieve: reach a certain threshold of posts in the forums. How many you ask? You'll have to wait and see!
Slight Obsession - - How to achieve: reach a certain threshold of posts in the forums. How many you ask? You'll have to wait and see!
Taylor Connect Is Life - How to achieve: reach a VERY high threshold of posts in the forums. How many you ask? It will take you a while to get there :)
Teach Me How To Graphic- with SOUIAT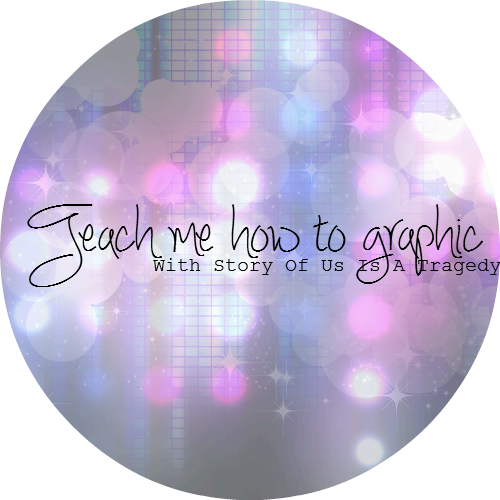 So Im not the best graphic maker, but i got a request to make a tutorial thread :)

I really have no set graphic in mind when I start, I just play around and end up where I do. :) So if theses are confusing, Please dont hesitate to tell me :) I will try and clear it up :)

If you wanna request a Tutorial, I can work with Pixlr, PicMonkey, Photobucket, and Fotoflexer :)

Also here are my graphics, so you can look and reference a graphic you want me to make a tutorial for :)
Here!



FORM
Program:
Type of graphic:


Tutorial for Pixlr: here
Tutorial for a circle graphic: Here
Click the graphic below!


Replies to This Posting
TC Founder - Joined the new Taylor Connect during the preview period (Feb 2012 - May 2012)

Attention Grabber - How to achieve: draw attention to your profile!

So Popular - How to achieve: become friends with over 130 other Taylor fans!

Conversationalist - how to achieve: reach a certain threshold of wall posts on your profile from other users. How many you ask? You'll have to wait and see!

Casual Poster - How to achieve: reach the threshold of 13 posts in the forums.
Serious Poster - How to achieve: reach a certain threshold of posts in the forums. How many you ask? You'll have to wait and see!
Super-Serious Poster - How to achieve: reach a certain threshold of posts in the forums. How many you ask? You'll have to wait and see!
Slight Obsession - - How to achieve: reach a certain threshold of posts in the forums. How many you ask? You'll have to wait and see!
Taylor Connect Is Life - How to achieve: reach a VERY high threshold of posts in the forums. How many you ask? It will take you a while to get there :)

Re: Teach Me How To Graphic- with SOUIAT

Can you do a tutorial for pixlr for this graphic, or whatever you made it with?

[/signature]

TC Founder - Joined the new Taylor Connect during the preview period (Feb 2012 - May 2012)

Attention Grabber - How to achieve: draw attention to your profile!

So Popular - How to achieve: become friends with over 130 other Taylor fans!

Conversationalist - how to achieve: reach a certain threshold of wall posts on your profile from other users. How many you ask? You'll have to wait and see!

Casual Poster - How to achieve: reach the threshold of 13 posts in the forums.
Serious Poster - How to achieve: reach a certain threshold of posts in the forums. How many you ask? You'll have to wait and see!
Super-Serious Poster - How to achieve: reach a certain threshold of posts in the forums. How many you ask? You'll have to wait and see!
Slight Obsession - - How to achieve: reach a certain threshold of posts in the forums. How many you ask? You'll have to wait and see!
Taylor Connect Is Life - How to achieve: reach a VERY high threshold of posts in the forums. How many you ask? It will take you a while to get there :)

Re: Teach Me How To Graphic- with SOUIAT


Can you do a tutorial for pixlr for this graphic, or whatever you made it with?

[/signature][/quote]
I will start on that :)
[signature]Click the graphic below!
[url=http://tinyurl.com/7hyzxj3]


TC Founder - Joined the new Taylor Connect during the preview period (Feb 2012 - May 2012)

Attention Grabber - How to achieve: draw attention to your profile!

So Popular - How to achieve: become friends with over 130 other Taylor fans!

Conversationalist - how to achieve: reach a certain threshold of wall posts on your profile from other users. How many you ask? You'll have to wait and see!

Casual Poster - How to achieve: reach the threshold of 13 posts in the forums.
Serious Poster - How to achieve: reach a certain threshold of posts in the forums. How many you ask? You'll have to wait and see!
Super-Serious Poster - How to achieve: reach a certain threshold of posts in the forums. How many you ask? You'll have to wait and see!
Slight Obsession - - How to achieve: reach a certain threshold of posts in the forums. How many you ask? You'll have to wait and see!
Taylor Connect Is Life - How to achieve: reach a VERY high threshold of posts in the forums. How many you ask? It will take you a while to get there :)

Re: Teach Me How To Graphic- with SOUIAT

TC Founder - Joined the new Taylor Connect during the preview period (Feb 2012 - May 2012)

Attention Grabber - How to achieve: draw attention to your profile!

So Popular - How to achieve: become friends with over 130 other Taylor fans!

Conversationalist - how to achieve: reach a certain threshold of wall posts on your profile from other users. How many you ask? You'll have to wait and see!

Casual Poster - How to achieve: reach the threshold of 13 posts in the forums.
Serious Poster - How to achieve: reach a certain threshold of posts in the forums. How many you ask? You'll have to wait and see!
Super-Serious Poster - How to achieve: reach a certain threshold of posts in the forums. How many you ask? You'll have to wait and see!
Slight Obsession - - How to achieve: reach a certain threshold of posts in the forums. How many you ask? You'll have to wait and see!
Taylor Connect Is Life - How to achieve: reach a VERY high threshold of posts in the forums. How many you ask? It will take you a while to get there :)

RE: Teach Me How To Graphic- with SOUIAT

ok so for this graphic I really just started layering.


I will be using these pictures

1
2
3
4
and 5


ok this might be a bit longer than usual :)

1.
Start with this picture.

2.
Crop it to be 500x200. Around the area that i croped it.

3.
Go to the Filter selection at the top, and add scan lines.

4.
Now crop this one to 500x200

5.
Copy and paste it onto the other background and change the opacity


6.
Copy and paste the Taylor Picture onto the background


7.
get the eraser


8.
and erase around taylor.


9.
change the layers around so taylor is between the two parts of the background


10.
erase the top layer thats on taylors face.


11. now crop the blue shiny background to 500x200, copy and paste it to the rest of the graphic and erase around taylors face, (just like the last background part we added)


12.
now take the purple background, and just crop the top part where its mostly purple, to about 500x25 or 500x300.


13.
put the purple strip behind taylor and the other two backgrounds


14.
Add your text like how it is in the picture, and then add the second line, and change the size to whatever you think looks best. i did around size 16.


15.
go to layers-layer styles- outerlayer (all on the top bar, or where ever you usually do it) and change the outerlayer accordingly on both lines of text.


16.
I added a faint black border around but you can do whatever color you think you would like. And Vaula you are done!!!

Hope this helps and let me know if you have any questions!!
Click the graphic below!



TC Founder - Joined the new Taylor Connect during the preview period (Feb 2012 - May 2012)

Attention Grabber - How to achieve: draw attention to your profile!

So Popular - How to achieve: become friends with over 130 other Taylor fans!

Conversationalist - how to achieve: reach a certain threshold of wall posts on your profile from other users. How many you ask? You'll have to wait and see!

Casual Poster - How to achieve: reach the threshold of 13 posts in the forums.
Serious Poster - How to achieve: reach a certain threshold of posts in the forums. How many you ask? You'll have to wait and see!
Super-Serious Poster - How to achieve: reach a certain threshold of posts in the forums. How many you ask? You'll have to wait and see!
Slight Obsession - - How to achieve: reach a certain threshold of posts in the forums. How many you ask? You'll have to wait and see!
Taylor Connect Is Life - How to achieve: reach a VERY high threshold of posts in the forums. How many you ask? It will take you a while to get there :)

Re: Teach Me How To Graphic- with SOUIAT


You have really awesome graphics.
Graphic Contest: http://taylorswift.com/forum/fan_made_graphics/2098401/page/2
My graphic contest: http://taylorswift.com/forum/fan_made_graphics/2030421
My graphic shop: http://taylorswift.com/forum/fan_made_graphics/2029841

thank you!

Click the graphic below!



TC Founder - Joined the new Taylor Connect during the preview period (Feb 2012 - May 2012)

Attention Grabber - How to achieve: draw attention to your profile!

So Popular - How to achieve: become friends with over 130 other Taylor fans!

Conversationalist - how to achieve: reach a certain threshold of wall posts on your profile from other users. How many you ask? You'll have to wait and see!

Casual Poster - How to achieve: reach the threshold of 13 posts in the forums.
Serious Poster - How to achieve: reach a certain threshold of posts in the forums. How many you ask? You'll have to wait and see!
Super-Serious Poster - How to achieve: reach a certain threshold of posts in the forums. How many you ask? You'll have to wait and see!
Slight Obsession - - How to achieve: reach a certain threshold of posts in the forums. How many you ask? You'll have to wait and see!
Taylor Connect Is Life - How to achieve: reach a VERY high threshold of posts in the forums. How many you ask? It will take you a while to get there :)

Re: Teach Me How To Graphic- with SOUIAT

TC Founder - Joined the new Taylor Connect during the preview period (Feb 2012 - May 2012)

Attention Grabber - How to achieve: draw attention to your profile!

So Popular - How to achieve: become friends with over 130 other Taylor fans!

Conversationalist - how to achieve: reach a certain threshold of wall posts on your profile from other users. How many you ask? You'll have to wait and see!

Casual Poster - How to achieve: reach the threshold of 13 posts in the forums.
Serious Poster - How to achieve: reach a certain threshold of posts in the forums. How many you ask? You'll have to wait and see!
Super-Serious Poster - How to achieve: reach a certain threshold of posts in the forums. How many you ask? You'll have to wait and see!
Slight Obsession - - How to achieve: reach a certain threshold of posts in the forums. How many you ask? You'll have to wait and see!
Taylor Connect Is Life - How to achieve: reach a VERY high threshold of posts in the forums. How many you ask? It will take you a while to get there :)

Re: Teach Me How To Graphic- with SOUIAT

BOOH YA!


Niall~ I love ya.
Music21. Lucy.

TC Founder - Joined the new Taylor Connect during the preview period (Feb 2012 - May 2012)

Attention Grabber - How to achieve: draw attention to your profile!

So Popular - How to achieve: become friends with over 130 other Taylor fans!

Conversationalist - how to achieve: reach a certain threshold of wall posts on your profile from other users. How many you ask? You'll have to wait and see!

Casual Poster - How to achieve: reach the threshold of 13 posts in the forums.
Serious Poster - How to achieve: reach a certain threshold of posts in the forums. How many you ask? You'll have to wait and see!
Super-Serious Poster - How to achieve: reach a certain threshold of posts in the forums. How many you ask? You'll have to wait and see!
Slight Obsession - - How to achieve: reach a certain threshold of posts in the forums. How many you ask? You'll have to wait and see!
Taylor Connect Is Life - How to achieve: reach a VERY high threshold of posts in the forums. How many you ask? It will take you a while to get there :)

Re: Teach Me How To Graphic- with SOUIAT

Thank you!!

[/signature]

TC Founder - Joined the new Taylor Connect during the preview period (Feb 2012 - May 2012)

Attention Grabber - How to achieve: draw attention to your profile!

So Popular - How to achieve: become friends with over 130 other Taylor fans!

Conversationalist - how to achieve: reach a certain threshold of wall posts on your profile from other users. How many you ask? You'll have to wait and see!

Casual Poster - How to achieve: reach the threshold of 13 posts in the forums.
Serious Poster - How to achieve: reach a certain threshold of posts in the forums. How many you ask? You'll have to wait and see!
Super-Serious Poster - How to achieve: reach a certain threshold of posts in the forums. How many you ask? You'll have to wait and see!
Slight Obsession - - How to achieve: reach a certain threshold of posts in the forums. How many you ask? You'll have to wait and see!
Taylor Connect Is Life - How to achieve: reach a VERY high threshold of posts in the forums. How many you ask? It will take you a while to get there :)

Re: Teach Me How To Graphic- with SOUIAT


ok so for this graphic I really just started layering.


I will be using these pictures

1
2
3
4
and 5


ok this might be a bit longer than usual :)

1.
Start with this picture.

2.
Crop it to be 500x200. Around the area that i croped it.

3.
Go to the Filter selection at the top, and add scan lines.

4.
Now crop this one to 500x200

5.
Copy and paste it onto the other background and change the opacity


6.
Copy and paste the Taylor Picture onto the background


7.
get the eraser


8.
and erase around taylor.


9.
change the layers around so taylor is between the two parts of the background


10.
erase the top layer thats on taylors face.


11. now crop the blue shiny background to 500x200, copy and paste it to the rest of the graphic and erase around taylors face, (just like the last background part we added)


12.
now take the purple background, and just crop the top part where its mostly purple, to about 500x25 or 500x300.


13.
put the purple strip behind taylor and the other two backgrounds


14.
Add your text like how it is in the picture, and then add the second line, and change the size to whatever you think looks best. i did around size 16.


15.
go to layers-layer styles- outerlayer (all on the top bar, or where ever you usually do it) and change the outerlayer accordingly on both lines of text.


16.
I added a faint black border around but you can do whatever color you think you would like. And Vaula you are done!!!

Hope this helps and let me know if you have any questions!!
Click the graphic below!



thanks !

Love being a Swiftie :)

^DancingAroundAllOver

^me !

TC Founder - Joined the new Taylor Connect during the preview period (Feb 2012 - May 2012)

Attention Grabber - How to achieve: draw attention to your profile!

So Popular - How to achieve: become friends with over 130 other Taylor fans!

Conversationalist - how to achieve: reach a certain threshold of wall posts on your profile from other users. How many you ask? You'll have to wait and see!

Casual Poster - How to achieve: reach the threshold of 13 posts in the forums.
Serious Poster - How to achieve: reach a certain threshold of posts in the forums. How many you ask? You'll have to wait and see!
Super-Serious Poster - How to achieve: reach a certain threshold of posts in the forums. How many you ask? You'll have to wait and see!
Slight Obsession - - How to achieve: reach a certain threshold of posts in the forums. How many you ask? You'll have to wait and see!
Taylor Connect Is Life - How to achieve: reach a VERY high threshold of posts in the forums. How many you ask? It will take you a while to get there :)

Re: Teach Me How To Graphic- with SOUIAT

Where did you find the backgrounds? Google?

[/signature]

TC Founder - Joined the new Taylor Connect during the preview period (Feb 2012 - May 2012)

Attention Grabber - How to achieve: draw attention to your profile!

So Popular - How to achieve: become friends with over 130 other Taylor fans!

Conversationalist - how to achieve: reach a certain threshold of wall posts on your profile from other users. How many you ask? You'll have to wait and see!

Casual Poster - How to achieve: reach the threshold of 13 posts in the forums.
Serious Poster - How to achieve: reach a certain threshold of posts in the forums. How many you ask? You'll have to wait and see!
Super-Serious Poster - How to achieve: reach a certain threshold of posts in the forums. How many you ask? You'll have to wait and see!
Slight Obsession - - How to achieve: reach a certain threshold of posts in the forums. How many you ask? You'll have to wait and see!
Taylor Connect Is Life - How to achieve: reach a VERY high threshold of posts in the forums. How many you ask? It will take you a while to get there :)

Re: Teach Me How To Graphic- with SOUIAT


Where did you find the backgrounds? Google?

[/signature][/quote]
yup :)
[signature]Click the graphic below!
[url=http://tinyurl.com/7hyzxj3]


TC Founder - Joined the new Taylor Connect during the preview period (Feb 2012 - May 2012)

Attention Grabber - How to achieve: draw attention to your profile!

So Popular - How to achieve: become friends with over 130 other Taylor fans!

Conversationalist - how to achieve: reach a certain threshold of wall posts on your profile from other users. How many you ask? You'll have to wait and see!

Casual Poster - How to achieve: reach the threshold of 13 posts in the forums.
Serious Poster - How to achieve: reach a certain threshold of posts in the forums. How many you ask? You'll have to wait and see!
Super-Serious Poster - How to achieve: reach a certain threshold of posts in the forums. How many you ask? You'll have to wait and see!
Slight Obsession - - How to achieve: reach a certain threshold of posts in the forums. How many you ask? You'll have to wait and see!
Taylor Connect Is Life - How to achieve: reach a VERY high threshold of posts in the forums. How many you ask? It will take you a while to get there :)

Re: Teach Me How To Graphic- with SOUIAT

Use swimchick.net! The textures are beautiful!


Niall~ I love ya.
Music21. Lucy.

TC Founder - Joined the new Taylor Connect during the preview period (Feb 2012 - May 2012)

Attention Grabber - How to achieve: draw attention to your profile!

So Popular - How to achieve: become friends with over 130 other Taylor fans!

Conversationalist - how to achieve: reach a certain threshold of wall posts on your profile from other users. How many you ask? You'll have to wait and see!

Casual Poster - How to achieve: reach the threshold of 13 posts in the forums.
Serious Poster - How to achieve: reach a certain threshold of posts in the forums. How many you ask? You'll have to wait and see!
Super-Serious Poster - How to achieve: reach a certain threshold of posts in the forums. How many you ask? You'll have to wait and see!
Slight Obsession - - How to achieve: reach a certain threshold of posts in the forums. How many you ask? You'll have to wait and see!
Taylor Connect Is Life - How to achieve: reach a VERY high threshold of posts in the forums. How many you ask? It will take you a while to get there :)

Re: Teach Me How To Graphic- with SOUIAT

TC Founder - Joined the new Taylor Connect during the preview period (Feb 2012 - May 2012)

Attention Grabber - How to achieve: draw attention to your profile!

So Popular - How to achieve: become friends with over 130 other Taylor fans!

Conversationalist - how to achieve: reach a certain threshold of wall posts on your profile from other users. How many you ask? You'll have to wait and see!

Casual Poster - How to achieve: reach the threshold of 13 posts in the forums.
Serious Poster - How to achieve: reach a certain threshold of posts in the forums. How many you ask? You'll have to wait and see!
Super-Serious Poster - How to achieve: reach a certain threshold of posts in the forums. How many you ask? You'll have to wait and see!
Slight Obsession - - How to achieve: reach a certain threshold of posts in the forums. How many you ask? You'll have to wait and see!
Taylor Connect Is Life - How to achieve: reach a VERY high threshold of posts in the forums. How many you ask? It will take you a while to get there :)

Re: Teach Me How To Graphic- with SOUIAT

Make more tutorials?


Niall~ I love ya.
Music21. Lucy.

TC Founder - Joined the new Taylor Connect during the preview period (Feb 2012 - May 2012)

Attention Grabber - How to achieve: draw attention to your profile!

So Popular - How to achieve: become friends with over 130 other Taylor fans!

Conversationalist - how to achieve: reach a certain threshold of wall posts on your profile from other users. How many you ask? You'll have to wait and see!

Casual Poster - How to achieve: reach the threshold of 13 posts in the forums.
Serious Poster - How to achieve: reach a certain threshold of posts in the forums. How many you ask? You'll have to wait and see!
Super-Serious Poster - How to achieve: reach a certain threshold of posts in the forums. How many you ask? You'll have to wait and see!
Slight Obsession - - How to achieve: reach a certain threshold of posts in the forums. How many you ask? You'll have to wait and see!
Taylor Connect Is Life - How to achieve: reach a VERY high threshold of posts in the forums. How many you ask? It will take you a while to get there :)

Re: Teach Me How To Graphic- with SOUIAT

TC Founder - Joined the new Taylor Connect during the preview period (Feb 2012 - May 2012)

Attention Grabber - How to achieve: draw attention to your profile!

So Popular - How to achieve: become friends with over 130 other Taylor fans!

Conversationalist - how to achieve: reach a certain threshold of wall posts on your profile from other users. How many you ask? You'll have to wait and see!

Casual Poster - How to achieve: reach the threshold of 13 posts in the forums.
Serious Poster - How to achieve: reach a certain threshold of posts in the forums. How many you ask? You'll have to wait and see!
Super-Serious Poster - How to achieve: reach a certain threshold of posts in the forums. How many you ask? You'll have to wait and see!
Slight Obsession - - How to achieve: reach a certain threshold of posts in the forums. How many you ask? You'll have to wait and see!
Taylor Connect Is Life - How to achieve: reach a VERY high threshold of posts in the forums. How many you ask? It will take you a while to get there :)

Re: Teach Me How To Graphic- with SOUIAT

TC Founder - Joined the new Taylor Connect during the preview period (Feb 2012 - May 2012)

Attention Grabber - How to achieve: draw attention to your profile!

So Popular - How to achieve: become friends with over 130 other Taylor fans!

Conversationalist - how to achieve: reach a certain threshold of wall posts on your profile from other users. How many you ask? You'll have to wait and see!

Casual Poster - How to achieve: reach the threshold of 13 posts in the forums.
Serious Poster - How to achieve: reach a certain threshold of posts in the forums. How many you ask? You'll have to wait and see!
Super-Serious Poster - How to achieve: reach a certain threshold of posts in the forums. How many you ask? You'll have to wait and see!
Slight Obsession - - How to achieve: reach a certain threshold of posts in the forums. How many you ask? You'll have to wait and see!
Taylor Connect Is Life - How to achieve: reach a VERY high threshold of posts in the forums. How many you ask? It will take you a while to get there :)

Re: Teach Me How To Graphic- with SOUIAT

TC Founder - Joined the new Taylor Connect during the preview period (Feb 2012 - May 2012)

Attention Grabber - How to achieve: draw attention to your profile!

So Popular - How to achieve: become friends with over 130 other Taylor fans!

Conversationalist - how to achieve: reach a certain threshold of wall posts on your profile from other users. How many you ask? You'll have to wait and see!

Casual Poster - How to achieve: reach the threshold of 13 posts in the forums.
Serious Poster - How to achieve: reach a certain threshold of posts in the forums. How many you ask? You'll have to wait and see!
Super-Serious Poster - How to achieve: reach a certain threshold of posts in the forums. How many you ask? You'll have to wait and see!
Slight Obsession - - How to achieve: reach a certain threshold of posts in the forums. How many you ask? You'll have to wait and see!
Taylor Connect Is Life - How to achieve: reach a VERY high threshold of posts in the forums. How many you ask? It will take you a while to get there :)

Re: Teach Me How To Graphic- with SOUIAT


Where do you find your textures/backgrounds? What do you search?


Me, Heather, & avatar by me.
Gallery Tumblr

It depends on what look im going for in the graphic. I 99% of the time use google. I just type in what im looking for, such as "Vintage Background" or if i want to be even more sispefic i type "vintage floral background". Then i just crop the area of the background i want. A lot of the times i edit and manipulate the backgrounds to make it even more how i want it. Sometimes i dont. I also sometimes just take a solid color and upload it to Pixlr and use the eraser brushes to add texture :)

I know lots of people would dissagree with me on how i find my backgrounds, but it works fine for me :)

I hope this helps :)

Click the graphic below!



TC Founder - Joined the new Taylor Connect during the preview period (Feb 2012 - May 2012)

Attention Grabber - How to achieve: draw attention to your profile!

So Popular - How to achieve: become friends with over 130 other Taylor fans!

Conversationalist - how to achieve: reach a certain threshold of wall posts on your profile from other users. How many you ask? You'll have to wait and see!

Casual Poster - How to achieve: reach the threshold of 13 posts in the forums.
Serious Poster - How to achieve: reach a certain threshold of posts in the forums. How many you ask? You'll have to wait and see!
Super-Serious Poster - How to achieve: reach a certain threshold of posts in the forums. How many you ask? You'll have to wait and see!
Slight Obsession - - How to achieve: reach a certain threshold of posts in the forums. How many you ask? You'll have to wait and see!
Taylor Connect Is Life - How to achieve: reach a VERY high threshold of posts in the forums. How many you ask? It will take you a while to get there :)

Re: Teach Me How To Graphic- with SOUIAT





Use swimchick.net! The textures are beautiful!


Niall~ I love ya.
Music21. Lucy.


i honestly get bored with swimchick... it seems like everybody uses them and they kind get old :) but i do use them everyonce and a while :)
Click the graphic below!



So what I'm the only person that makes their own backgrounds??? AWKWARDDDDD.



< Me+RFA


TC Founder - Joined the new Taylor Connect during the preview period (Feb 2012 - May 2012)

Attention Grabber - How to achieve: draw attention to your profile!

So Popular - How to achieve: become friends with over 130 other Taylor fans!

Conversationalist - how to achieve: reach a certain threshold of wall posts on your profile from other users. How many you ask? You'll have to wait and see!

Casual Poster - How to achieve: reach the threshold of 13 posts in the forums.
Serious Poster - How to achieve: reach a certain threshold of posts in the forums. How many you ask? You'll have to wait and see!
Super-Serious Poster - How to achieve: reach a certain threshold of posts in the forums. How many you ask? You'll have to wait and see!
Slight Obsession - - How to achieve: reach a certain threshold of posts in the forums. How many you ask? You'll have to wait and see!
Taylor Connect Is Life - How to achieve: reach a VERY high threshold of posts in the forums. How many you ask? It will take you a while to get there :)

Re: Teach Me How To Graphic- with SOUIAT