Music: "Riptide" cover by soundcloud user justhannahnashville
old username: "Sepia"
Made by Sweet!

Hey! I'm Katelyn, but you can call me Sepia (or any variation of either name). I'm a 15-year-old from the USA. I'm a naturally optimistic ENFP who's slightly addicted to music, the internet, and talking. I love people, so please drop a comment or a PM, maybe even a friend request. Or anything else regarding conversation.

I can play piano and tune a guitar. I like to draw, though I'm not the next Van Gogh by any means. I love cats very much and currently hold two in my loving house. (They may not agree though. Too much hugging.) I'm an earlybird who loves pastels, rain, smiles, notebooks, new pencils, Nutella, pygmy goats, and English. Speaking of, writing is not my hobby—it's my life. (Find me on Wattpad @SepiaK.) As for other obsessions, I love Bastille with all of my little Stormer heart, (my tumblr is thinkyoulovex) and enjoy music from Echosmith, To Kill a King, Snow Patrol, Twenty One Pilots, and The 1975.

But I'm here because of my one true queen—a Swiftie, est. 2009-forever&always—and my Taylor tumblr is in-wonderlandx. I'll more often be found on the fan-made forum Holy Ground, so feel free to join and chat!

I became this ghost that annoys you on October 13, 2014 in Agganis Arena, Boston, seeing Bastille live only a few people ahead of me. My first concert ever too! I'll be seeing the queen herself in late July, 2015 in Gillette Stadium. Wish me luck. (This love won't be coming alive back from the dead, I promise you.)

I love graphic making, so please go check out my shop! I recently got Photoshop and would love to help you out.

Nice to meet you. Thanks for breathing. That's a good thing to do. Keep it up!
xoxo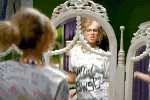 - - - - - - - - - - - - - - - - - - - - - - - - - - - - - - - - - - - - - - - - - - - - - - - - - - - - - - - - - - - - - - -
I love this person
and this person (who i probs shouldn't considering he's 2x my age but whatever i can fangirl all i want)
i wrote these two songs and i just wanted to post them here for safe keeping. I'll post them somewhere else later. Nightmare welcome to the nightmare oh the fun has just begun hold on tight 'cause here we go we're going way down low welcome to the nightmare oh this city never sleeps in fact this ain't your normal city it's full of daylight creeps you never...