Hey! Welcome to my world! For of those of you who don't know me, my name is 13SilverKeys, but everyone calls me Sil for short. Since you are here I am going to guess you are hoping to find out a bit more about me you little stalker you. (lol) So since you have asked so nicely here you go a short list about my likes and such.
1. I am 21 years of age.
2. I am shy and awkward you have been warned.
3. I have been dating my best friend for 2 years love him to death
4. I love volleyball
5. I love Hunter Hayes
6. I love the writings of Aprilynne Pike
7. If I could marry a fictional character it would either be Tam form the books wings or Yamato form say I love you
8. I have a graphic shop on TC you should come and check it out.
9. I like to watch anime and read manga
10. I really love the game legend of Zelda
11. I have a thing for country music
12. My phone / ipod is always with me
13. I have a lot of crazy friends on tc who I love
14. I love the Band R5
Well look at that 14 facts for you all, well now because I have more room there are graphics I would like to show off as well as my fan girl ness if I am allowed to do so. So here we go!
Just so you all go know i like a lot of bands and singers so here is a short list.
Taylor
Hunter Hayes
R5
Lights
Bridget Medlier
Selena Goemze
Demi
MCR
Three days grace
Bea Miller
And a lot of country singer lol but if i was to name them all we would be here for a few hours lol so moving on
You guessed it; Anime! Like I stated above I love anime and I love to read manga. Now I do have a short list of what I have watched so far if any one is interested if not skip the next list thing ok .
1. say i love you
2. wolf girl and black prince
3. Peach girl
4. SAO
5. Pandora Hearts
6. My little moster
7. Soul Eater
8. Vampire Knight
9. Norigami
10. Angle Beats
11. The Devil is a part timer
12. you lie in april
13. Attack on Titan
14. Iwotabi swim club aka Free
15. no game no life
16. blue exorcist
17. Black bulter
18. Hetalia
But for me my personal favorite has to be my Number One. Say I love you not only is it a great story line. But for me I can connect with the main character a lot which brings it home for me. I just love that Anime so much.
Sukitte Ii Na Yo or in english Say I love you. Its a story about a girl named Mie and a boy named Yamato. Through the story Mei becomes or well lets her self out. I identify with Mei on many levels.
A lot of people I know dont like anime or understand it. But to me it is my faovrite thing to watch. It teaches me a lot of things. Things about family, friends and well about myself. Yeah some of you might think its just like cartoons or stupid but to me it has saved me at time where no one else could have.
Hunter Hayes, I love this guy so much. He is an amazing song writer and singer. There are days where all I listen to is him because I feel like he understands what I am going though so well and lets just be honest here he is dang good looking if I do say so myself.
Yes I am now going to spam this part of my profile with hunter Hayes gifs and pictures and a few quotes that I just love.
I'm very shy and awkward. I think the best thing is to embrace it. It's about accepting who you are and what you want to become and knowing all that you've got to work with, whether it's good or bad. My music was the only place I could be me for the longest time.
-Hunter Hayes
I want to find someone who's really into something like I'm really into something, so that I can support them and we can both cheer each other on. I've got a lot of dreams I want to achieve, and I hope someone can cheer me on as I'll cheer them on in their dreams.
-Hunter Hayes
I'm naturally shy, so the social media thing is new to me. I haven't really figured out how my voice sounds on social media, you know? I don't want to tweet everyday just for the sake of tweeting. I want to make sure whatever I do there is honest. Social media can very quickly get fake, and I don't want to be that guy.
-Hunter Hayes
Emily
Minty
'Wanted' is about a girl I was friends with, but at the time it was teetering on the edge of something more. I wanted to show her that I really cared about her. 'Wanted' was my way of saying, 'we're friends and have a great foundation, and this could be something really special.'
- Hunter Hayes
Also as you can most likely tell I love words and quotes? So once and a while I will ask for a graphic or make one with my new favorite quote on it. So far here is what I have.
Nina
f i showed you my Teardrops,
Would you collect them like rain,
Store them in a jars,
Thar are labelled with "Pain",
Would you follow their tracks,
From my eyes down my checks,
As the write all the stories
Im too scared to speak,
Would you stop them with your kisses,
Bring their flow to a halt,
As you teach me that pain,
Isn't always my fault,
Would you hold my face gently,
And whisper the words
"You're too precious to cry".
If I showed you my teardrops,
Would you show me your own,
And lear though we're lonely,
We're never alone.
-E.H.
You know what your problem is? You get attached, fast. And once you're attached to someone, you do everything you can to please them and make them happy. It's never been about what you want, it's always everyone's needs before your own. You give out too many chances to people, who quite frankly, do not deserve them. They take advantage of you, and you become a pushover. But you're okay with that, because they're in your life and that's all you ever really wanted. And even if they screw you over, you'll still be there for them. Because that's you, that who you are. Once you get attached to someone, they capture your heart and they always have a place there. And that is why it's so hard for you to let him go.
- Unknown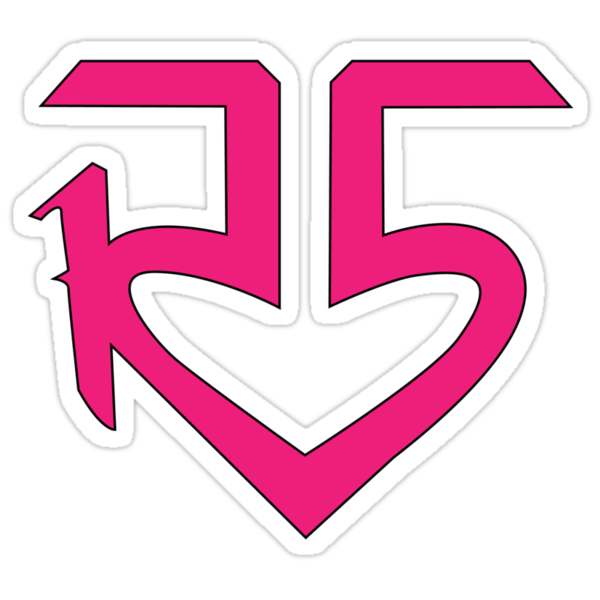 I love this band so much not only cause they can make amazing mucis and sing but because of all their personalitys! Gosh i just love them
R5 is an American pop rock band formed in Los Angeles, California, in 2009. The band consists of Ross Lynch, Riker Lynch, Rocky Lynch, Rydel Lynch and Ellington Ratliff.
Pictuers of the band are coming. I hope your as excited as i am for this!!
So far i own all the mucis they have made i would say you need to try it like right now!
nina
Forms: Icon: Size: Link to Pics (max 2): Text: Font Color: Extra: Password: Signature: Size: Link to Pics (max 4): Text: Font Color: Extra: Password: Gif Graphics: Size: Link to Pics (max 3/4): Link to/ Gif (max 2): Text: Font Color: Extra: Password Non-Taylor: (can use any of the forms above)