Hey, I'm Jessica. I've liked Taylor since 2009. Treacherous, I Knew You Were Trouble, If This Was A Movie, Out Of The Woods, and Clean are my favorite Taylor songs. Other bands or artists that I love are Tegan and Sara, Paramore, Bleachers, The Pretty Reckless, Evanescence, and Skylar Grey. I'm also addicted to dying my hair. Anyway, music is my life and both Tegan and Sara and Taylor are so inspiring to me. Like I would not be where I am now without their music. Taylor was more of my inspiration when I was younger and I still look up to her, but lately I've found Tegan and Sara more influential. Either way, they have all played an important role in my life and that's something I'll never forget. I also really love internet friends so message me anytime. :)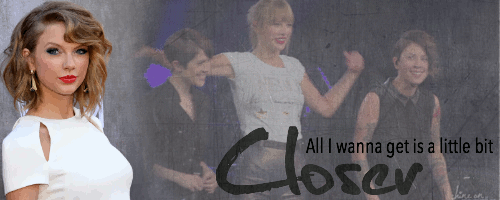 Tegan and Sara & Taylor Swift // T&S and T.S.





I Was A Fool by Tegan and Sara
I just made this for a place to keep my graphics since I don't have a shop.