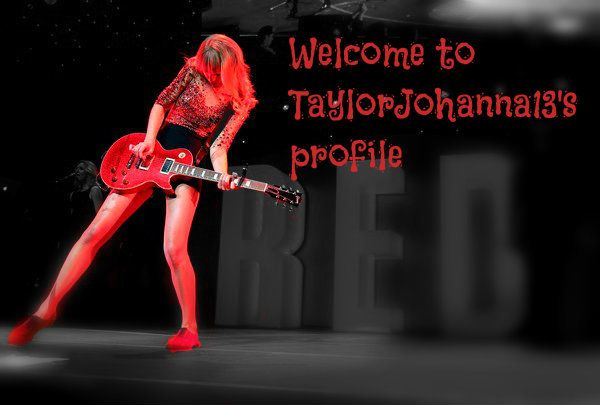 Hello! My name is Johanna. I am 18, soon 19 years old and live in Sweden.
I have been a fan of Taylor since I was 13.
Here´s the story how I became a Swiftie:
Back then, in school I never belonged to those "cool girls" I was more the kind of girl who keept herself in the background. I was very shy and I think the other kids thougth I was wierd.. but anyway....
One day, one of the girls who was mean to me started playing this song on every break we had. and in that moment I feel in love with the song! I wanted to ask the mean girl who was singing it and the name of the song, but I was sceard. But lucky for me, she played it more times and after a few times it got stuck in my head. When I came home that day I serch "love story on you tube and there she was!!!! I immediately went crazy on internet and sherched her name and lisened to all of her songs.
Since then she has been a big part of my life and of who I am. Haha.. that sounds a pit creepy... but yeah.
Oh, and I totaly cant wait util monday when 1989 comes out!! :DDD
So I am sitting in my room listining to music and just thinking of this year that soon has past.. I just find it hard to believe that this year soon is over.. And I keep thinking on the future, what will it become of me?? Will I reach my dreams someday?? Next year I'm turning 18 and I guess I'll be seen as a grown up then.. And it feels kind of scary.. I now understand what people meant...