Credit to annietheswiftie for my "about me" graphic, ForgetAboutTheHeartbreaks for my amazing banner, Rosie for all of the other word graphics! Thanks guys :)
Need someone to talk to? Email me at

[email protected]

!
Hi! My names
Rebecca,
you can call me that or my username I don't really mind which! I'm
15
years old and I'm obsessed with a girl named
Taylor Alison Swift!
It all started back in 2007. I was 8 years old and in school. My teacher told us to do a talk on our favourite bands/singers. I didn't really have a favourite singer at the time so I went home and searched up "good singers" in google. Up came 'Your Anything' in a video. I was a little surprised to learn that it was unreleased considering it was the top answer but anyway.. I clicked on it and my life changed forever. In the YouTube suggestion box I saw 'Teardrops On My Guitar' and it instantly became my favourite song. I would just search up her music videos and listen to her all the time. Soon enough my iPod was filled with nothing but Taylor. By the time Fearless came out I was a Swiftie I listened to 'Change' non-stop I got Speak Now deluxe edition as soon as it was in shops. And I remember pestering the person over the counter about it a couple of days before it was released to see if they could sell me one early! Now that Red is out I know that I will always be a Swiftie. I thought maybe her changing her style a bit would put me off but no. It didn't. It just made me love her so much more. I'm proud to say I've been a Swiftie for 7 years now!

DancingAroundAllAlone
But first here is a list of 13 things you should know about me!
1 I'm inspired by the wonderful Taylor!
2 I wish I was tall.
3 I'm only 5ft 2in and I haven't grown in so long.
4 I love Lady Antabellum
5 I hate Easter chocolate.
6 I don't like exercise and I love food.
7 I like to paint and draw.
8 I love to read.
9 I tried to write a book but I couldn't get past 50 pages..
10 2 of my best friends on here are swiftyswizzle13 and Rosie26! I love them with all my heart and their profiles are in the link section! They're awesome!
11 I'm an Aries (21 March)..
12 I've always wanted to play banjo.
13 I lovelovelove making new friends! (So feel free to message me or comment or something...)
Hey! This section of my profile is where I'm going to post what's going on in my life at the moment and updates on my contest. I've decided to include a Facebook section because I want to speak to you guys outside TC as well! I'll explain more about that when we get to it. Every other section of my profile has just been a heading and then written but this section will have subheadings so you guys know what the heck I'm on about. Another thing I'm going to try my best to keep up is a status (online/offline). I tried to keep one up a while ago but I kept forgetting to change it so if I do keep forgetting to change it it won't happen. I hope you've enjoyed your visit to my profile by the way!:)
UNDER CONSTRUCTION
TakeAwayThePain
Rosie
Violet
Ana
Maddie
TaylorHeart13
Uma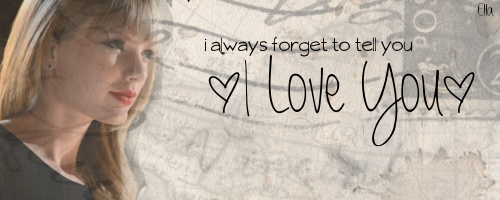 Ella (SongInTheCar)
Little Birdy
autumn leaves falling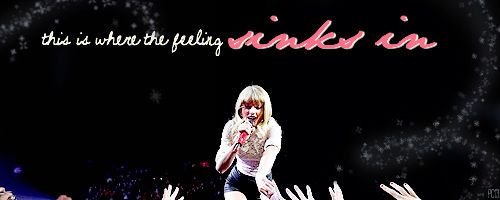 Mary
A repost from speaknow1313 See that girl you called weird? She goes home gets hit and screamed at by her mom. See that boy you made fun of for reading? After that he committed suicide. See that girl you called fat? She's starving herself. See that boy you made fun of for crying? His mother is dying. Repost this if your against bullying. I bet 95% of you won't. Your...