Hi, I'm Bridget! First off, I want to thank you for visiting my page. It means a lot to me.

Now, lets talk about Taylor! To say that she has impacted my life is a huge understatement. Ever since I first heard Teardrops On My Guitar on the radio, I became obsessed.There was something really special about her voice and the lyrics. Later that week, my sister showed me her first album and I fell in love. As I've gotten older, I've learned more and more about Taylor. I've realized that it isn't just her music that makes her unique.It is also what a good person she is. She is always nice to everyone and cares a lot about her fans. Most celebrities let their fame go to their heads, but Taylor is still as down-to-Earth as she was when she was signed to her record label.
When Red came out in October, I was so moved all of the songs. They were so different than anything Taylor had ever done, but still just as good. I'm already getting ready for the 2013 Red Tour. I cannot believe that I get to see Taylor live, and I hope everyone on here will get that opportunity too. I can't wait.

Favorite Taylor quotes:
-"I love you like I love sparkles and having the last word, and that's real love."
-"I don't know how it gets better than this, you take my hand and drag me head first-FEARLESS."
-"Nomatter what happens in life, be good to people. Being good to people is a wonderful legacy to leave behind."
- "You're lucky enough to be different, never change."

I literally love you for reading this! It seriously means a lot to me!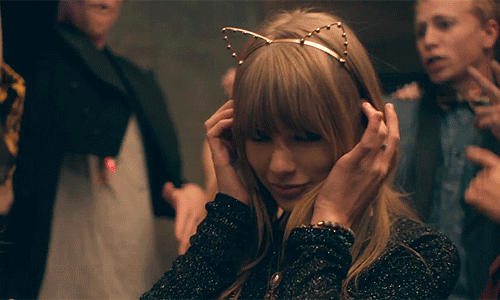 *I did not make any of these graphics.*
When I got tickets to see Taylor in concert in November I was extremely and started planning immediately. My best friend and I planned out the poster and the outfits, and everything else so ahead of time that when July came, I kept having mini panic attacks that things weren't going to go the way I planned them. The night before the concert I was so nervous I couldn't sleep, but I wan't quite...