Hello!! Nice to meet you!!! My name is Eva and I am 17:) Please feel free to leave me a message, friends request or a comment

I don't know how many people will read this but here is a few facts about me:
- I LOVE LOVE LOVE TAYLOR SWIFT!!!! (I expect every one assumed that already but hey)
- I have green eyes
- I live in England
- I LOVE Tea :)
- I have been a Swiftie since 2008 when I heard Love Story
- My favourite colour is blue but I also love Red and Purple
- I love art (particularly sculpting and drawing), cats, country music, reading and writing
- I play guitar and the ukulele :)

This is my favourite lyric:
People throw rocks at things that shine




^Haha, Valentines Day :)^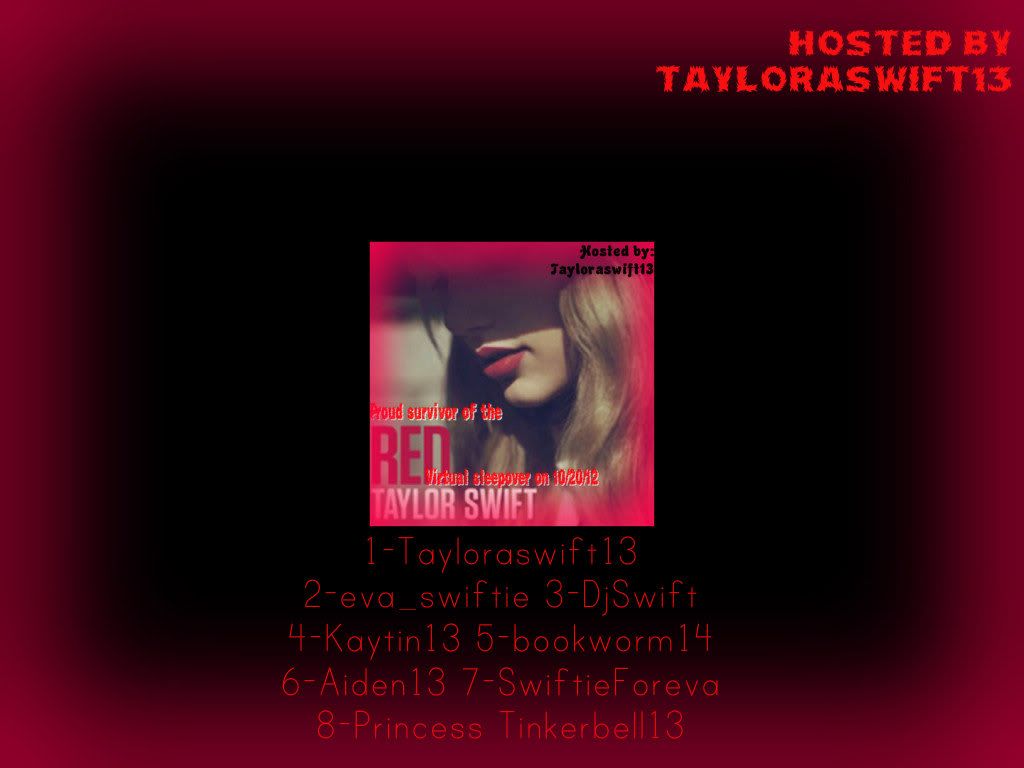 credit to longlivetaylor and 4everandalways

Music-wise I will listen to pretty much anything but ,apart from Taylor Swift, I love The Band Perry, Scouting For Girls, Paramore and The 1975

I went to the Red concert on the 2nd February 2014 and it was one of the best nights of my life.

She taught us to be FEARLESS
And to SPEAK NOW
So we thank you TAYLOR SWIFT

SWFTIE FOREVER AND ALWAYS!!!!!!!
until next time..........

Hey Swifties, I came on just now and all the graphics and stuff has changed!! Do you guys like it!?? The red era has now truly begun!!