WELCOME!
My name is Dannie, i live in Germany and i am seventeen!
Thank you soo much for looking at my profile, it really means a lot to me! :)

I've been to the RED tour in Berlin on Feb 7th 2014 and that night has been flawless. We have been dancing and singing and crying all night long... it was magical. And after five years of waiting my dream finally came true!




It's amazing how people from all over the world can come on taylor connect or in the taylor chat and just talk to each other like they were friends and without even knowing the ones they are talking to. We can do this because of Taylor and the awesome way she influenced us. The way she raised us, because i think we are the generation that is completely raised by her songs.
Every generation has it's own style of music and different people that they are looking up to. And people are changing when they are growing older, but they never forget completely how they were raised and what their idol told them to be or not to be.
I'm glad to say that our is the nicest and loveliest person on this planet and that i'll be proud to tell my children about her. And i'm sure you, too.






About me: I
1.) love Taylor endlessly and have been since the very first song.
2.) am a lyric - person; i live and breathe with song lyrics. They're everything to me. My music can always make me feel good.
3.) believe that dreams come true sometimes, you just have to believe in them. Fight on, never give up.
4.) have a great passion for Grey's Anatomy! haha
5.) love Justin Timberlake's songs Mirrors and What Goes Around Comes Around... and their videos. !! :)
6.) am bad in maths, so I am always very, very proud when I actually got the right solution.
7.) am obsessed with the lovelovelove bracelet, but i can't buy it here and ordering it from the US would cost a fortune.
8.) think that girls don't need a boy to be happy, we just need a good movie, Taylor's music, ice cream and our friends.
9.) My favorite song is Fields Of Gold by Sting and that's something that will never ever change. I won't be able to explain the reason, it's just a feeling.

Thank you for reading this!
I'm always excited to meet Swifties from all over the world.
Let's be friends and talk! Talking to all of you makes me so happy.




Stay beautiful, keep your perfectly good heart, jump then fall fearlessly, burn red, spin like a girl in a brand new dress, walk like a full on rainstorm, dance like you were 22 and dream like Starlight.
Love,
Dannie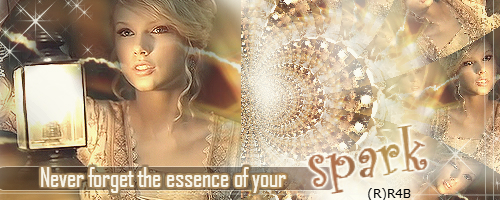 Graphic made by: Reshmi4Bieber




I LOVE YOU!
Hi there! I havent been on here for ages and I am so sorry for all the peoople that I couldnt reply. (My graduation from school kept me quite busy.) I am doing some sort of work and travel in New Zealand right now and I hope to see quite a lot of the country. So, in case anyone of you is here, too and wants to meet up, we can try to arrange that and that would make me more than happy....