I am Tomy, am of Brasília in Brazil, I have 21 year and I'm here to express how much I like Taylor, in person and as an artist. I am a student and trainee of computer network at the top level. I love listening to music, including Taylor especially. And when it comes to music has another thing I admire beyond Taylor, he was born in Chicago and his first song was "Crank Dat" ... Who knows, I think just reading this far already know who I'm talking about ... his name in real life is DeAndre Cortez Way and best-known song is "Kiss Me Thru The Phone", he is Soulja Boy Tell'em, I'm a souljaswiftie. And has words that makes me think in Taylor and Soulja Boy. The 3 words that remind me of Taylor is Red, Enchanted and Places. Already the 3 words that remind me of Soulja Boy is Swag, Kiss and You. Music that I most like of Taylor is "Hey Stephen," the song that I more like of the Soulja is "Turn My Swag On", I became a fan of Taylor listening to "Long Live" and I became a fan of Soulja Boy listening to "Crank Dat ".Taylor is special to me, his songs are the most compatible with my nature, and it is also compatible with the nature of all swifties who are here.





Never Grow Up, by Taylor Swift




I have a rare type of baldness that causes hair loss all over the body, called Alopecia Areata. I started having hair loss at 19 years and now I'm 21, at first I was very depressed and was a shock to me especially after I lost my eyebrow, my self esteem was down there because of prejudice and negative comments, so I understand the because that baldness despite not being a threatening disease to health, some men lead their bald so seriously haha. But today thank God I left That aside, I nor give much importance. I thought in me isolate and me withdraw of the front of people, but I Realized That That was not good and would make me sadder. After I adjusted and I improved my mental health, but thinking on the bright side, I have become more mature and you my friends swifties Helped me a lot, and Taylor also helped me a lot because when i was crestfallen I heard to your songs and me felt much lighter, and even today when I'm not well I have your songs like comfort to me, but when I'm glad, I feel myself with more reason and will to listen to his songs, and sometimes of nothing I thought in Ronan, because in addition to having lost hair because of chemotherapy, lost her life. So I began to see that I could give an example of life, when I had my hair, I loved to drink beer on the weekends, even after going bald to the teeth, I still continued in the world of alcoholism, same I can continue, I stopped slowly, and today I do not drink more making 1 year that I stopped and today is one of the things that I rebuke.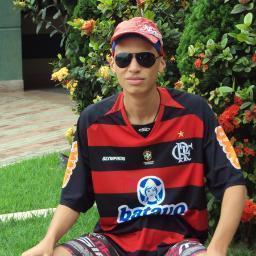 I'll say one thing with all sincerity and with certainty, but many of the Swifties who is seeing and will still see my profile, will feel hurt depending on how you will interpret what I'm saying. I had my hair loss as I explained and is proven in my photo above, and logical that nobody is to blame that, not even me. You swiftie that is viewing my page and so far liked and is intended as a good Swiftie in add me, I'll tell you. If one day you swifties see me passing by the house of you, moiety of you would me oppress with his eyes and not would want of be near me, this is, if you still want to meet me now that I've said my truth. Because what's inside some of you from childhood would speak loud that is the prejudice, we bald are seen of nasty way because peoples think we are thugs, thieves and do not know other things.
Has more, I like Taylor by be an authentic, friendly person and make your life an open book, helps people with health problems, besides being a wonderful singer.
What I think a hell of a slutty of singers like Justin Bieber, Selena Gomez, Demi Lovato and several other singers, charge a value absurd to meet with their fans, and this ridiculous media that we have today supports this type I say " of business " to just extorting whom? We fans, who do you think is? We fans who often come when a new album from them, we do everything to buy, took 2 or more buses, go to the other side of town just to make it to the store and buy, we fans who sometimes took a huge queue at shop to buy a CD them, we fans who spend our hard earned money and worked to them get filthy rich and often disappoint us that neither Justin Bieber did at his show here in Brazil. I tell people is that the m & g, they should do it for free as Taylor does. Because these artists the record company already pay a fortune for them for every album who they release, every show means millions of dollars in the pocket of them, that, I have nothing against, indeed are worthy by their talents, but who help them are us fans. I see several reports of fans saying "Damn, left my dream because I have no money", " I want go a m&g guy, but I can not go because I have no international credit card." This is a clear proof that the media and presses sells illusions in all directions and at all costs, and what I find most amazing is that the media itself talks to end something that never succeeded, that is piracy. Piracy has existed since the early 20th century when the informal trade began to emerge in the poor countries of Asia and Europe, and then began to sell falsified records of American artists , and I can not understand is why the media, television, music and even the industry if worry about ending something that never managed finish, and that has always existed, without even giving no incentive for the consumer. And these singers should think more about their fans, making at least one meeting with you and me for free because we are whom help them. I really like Selena Gomez, I have here at home a CD her, but never I'll pay her eyes of my face to talk to her, because I give more value in me and in effort what I do to win the my money, and I speak to you stop being beasts because not is only the idol of you who will put his hand in money from you, but also businessmen, politicians and sponsors. Is that neither Flamengo game, I love my favorite team, but I'm not going to the stadium to pay 100 dollars to stay 90 minutes watching play of Flamengo, because I think is one extortion,but if was 10,20,30 I would go there into the stands support my team. And again I'll tell you, when Justin Bieber made his concert here in Brazil, I bought a magazine Capricho, and I already knew that Justin Bieber was a bastard, because there is not only crowns scoundrels have young scoundrels also, incidentally has of all age. I was indignant and surprised how this garbage Justin treated his fans here in Brazil, leaving his show doing of their fans, idiots. And then I read the magazine Capricho, testimonials from girls fans of this Justin Garbage who were in the m & g of this brat, saying, I left there disappointed, he treated us with arrogance, when we give our gift to him, they played in anywhere, he not talked and neither embraced nobody, I spent $ thousand,$ 2000, $ 3,000 to go out of that dressing-room in shock. I'll say one thing I wanted to talk in the face of Justin Bieber: Justin Bieber I think you is a jerk as I said, ignorant, arrogant, racist and swindler, these poor (in a good sense) who paid a fortune to stay a bit with you, were deceived because you have not given the respect and the affection they deserved, and these girls were deceived, received a stab tremendous when they wanted to hug you and you said with all arrogance: Do not kiss me or hug me. Now Justin, put it in your head first they paid. There was another fan who said: I said to the Justin that I loved he with tears in his eyes and he just looked at me and made nodded and pushed me towards the exit. Justin, whom you think it is to treat their fans of way ridiculous? Hopefully one day these deluded forget you. And I'll say one thing Justin, be very careful because I've seen famous people lose everything and go back to the same hole from which they came, as this can happen to you without having a second chance. What did you do with your fans here in Brazil, God can do with you.

Only the best of Brazil can fill the largest in the world!




Flamengo is also something that I will cherish forever, and one of the things I wanted to be when I was a child, was to represent this shirt, and all child dream in one day being a footballer, but unfortunately this is not for everyone!


Turn My Swag On, by Soulja Boy Tell´em

Hopped up off tha bed
turn my swag on
took a look in tha mirror said wassup
yeeeeea im gettin money



S.O.D. Money Gang



Rappers very of the fashionable I not like much that neither Chris Brown, Drake, Lil Wayne, Kanye West, Snoop Dogg, Kelly Rowland, Jay Z, Justin Timberlake, Diddy (even with that cloying song of his called and famous "Last Night") .

I also like much of Avril Lavigne, Selena Gomez, Paula Fernandes, Zezé de Camargo and Luciano ( Brazilian Singers ), Chitãozinho and Chororó ( Brazilian Singers ), and Beyoncé.

Miss Taylor, my inspiration of life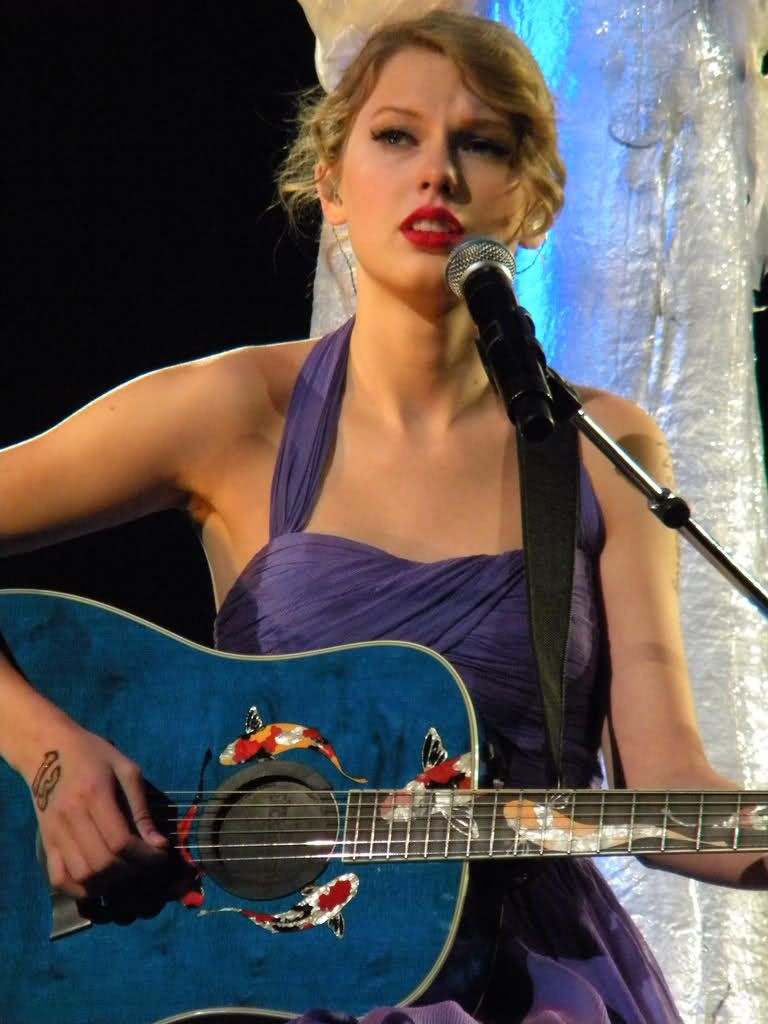 My collections of Taylor




Look what I prepared for a day, show to Taylor :




So guys I'm so, if not please not add me, for those who do not Know Me, click on "Add Friend" button if you really want be my friend and join me how fans of Taylor, be aware that i can give my opinions and make criticisms. I do not want friends of garnish in my list.
Hi Taylor, but a year has passed and you are already doing 25 years now, we are increasingly old Taylor. And I really want much wish you congratulations, many years of life, career and success and that you still win multiple Grammys and live for many years. Taylor love you!