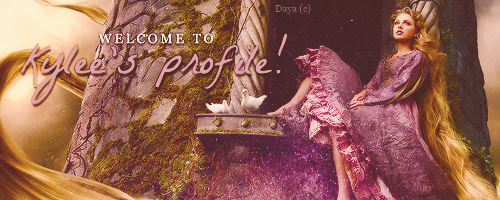 Hi,
I am a 23 year girl who is currently going to school for event planning. I am super excited to be in this field because I love going to events and hearing what goes into them.
------------------------------------------------------------------------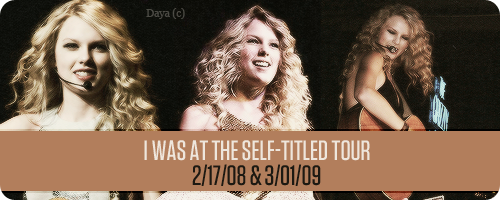 I am a huge Taylor Swift fan!!! I have been a fan of hers since day one. She has really changed my life. It feels like we are connected because I can relate to every one of her songs. She has changed and shaped my life. Two years ago my family was really struggling because my mom was diagnosed with cancer and Taylor's music and her essence just really seemed to brighten up my life! I can't thank her enough for teaching me to be FEARLESS throughout any challenge that I have to face in my life!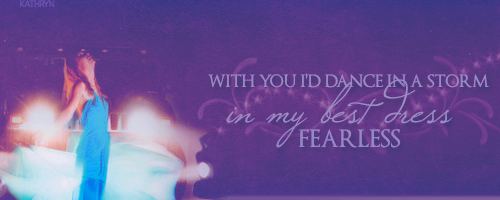 --------------------------------------------------------------------------
I was blessed enough to meet Taylor in 2010! I had been literally trying to meet her since 2007 and my dream finally came true. Me and my best friend joined this contest to give money to the Ronald McDonald House and we won!

Anyway, Me and my best friend kept saying how it would be amazing to ask Taylor Swift to write Fearless for us. Something just kept telling me I needed to do this! So when I met Taylor I asked her to write Fearless for me and I asked her to write a heart at the end of it because my other tattoos all had hearts. So she did it! That was the best day because I learned that you should never give up on what you truly want and even if you fail you need to be fearless enough to try again and again.





Also, Taylor is the one who brought me and my best friend back together and now we are closer than ever! Taylor made a huge impact. I never thought I could be close to my friend again and I just remembered to be fearless and not let the past yet in the way of the beautiful future me and my friend could share.

So about a year later after I got this tattoo my mom was diagnosed with stage 3 breast cancer. This was the WORST day of my life. This was a very rough two years. Every time I felt hopeless and scared I would catch eye of my tattoo and I felt like it was God's way of saying everything is going to be ok. Be Fearless and trust in me. Every since this happened whenever I look at that tattoo it is like a reminder to never lose hope even when everything seems lost.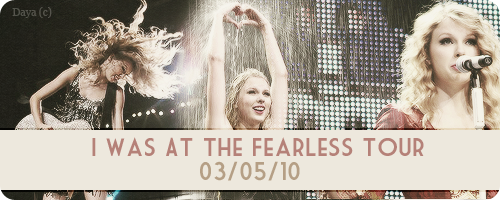 I think that day when I met Taylor God was speaking to me because he knew later down the line I was going to need this tattoo. Taylor has no idea how she impacts the lives of her fans!

So long story short my mom is doing better and to support her all the members in my family got a variation of the Fearless tattoo!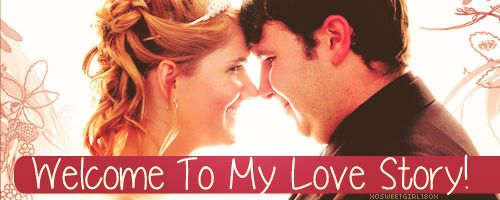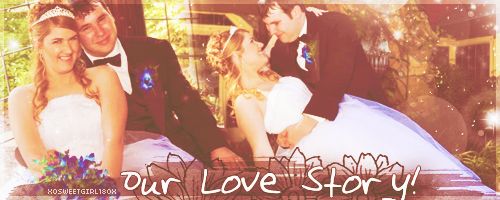 (Me & my husband!)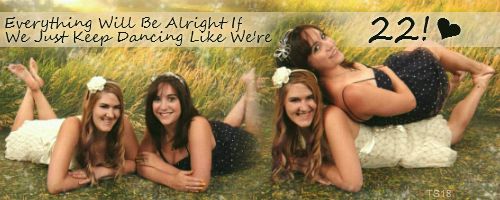 (Me & my best friend.. fellow Swiftie!)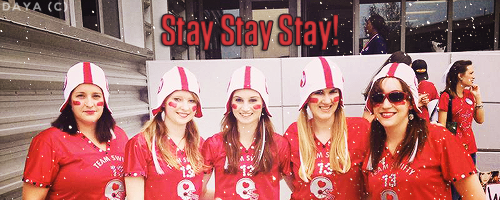 ---------------------------------------------------------------------------

So far I have seen Taylor swift on every tour that she has been on. I look forward to seeing Taylor every time she tours with my best friend. We are HUGE fans and we would never miss her performing here in FL. She has inspired both of us to be the best role models we can to the people around us. She gives us the hope and strength we need when life get tough. We are so thankful that she always stays true to herself.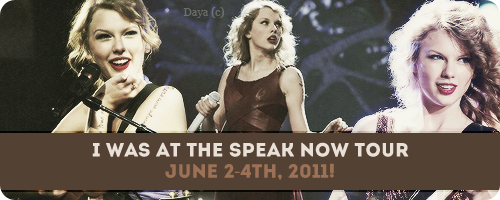 ----------------------------------------------------------------
Everyone of Taylor's albums has inspired me. I can relate to everyone of her songs. I feel like we are growing together and her music always finds a play in my life!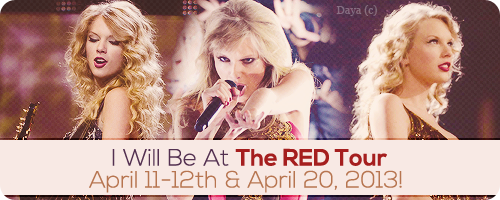 I love meeting new people! So please feel free to add me! :)




-------------------------------------------------------------------------------
Love Forever & Always,
Kylee

PS. Live everyday like it is a fairytale... because dreams so come true!!!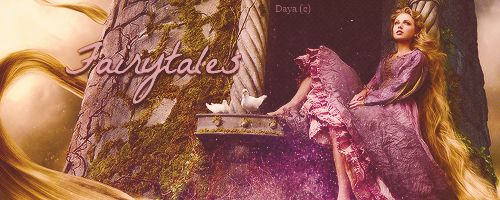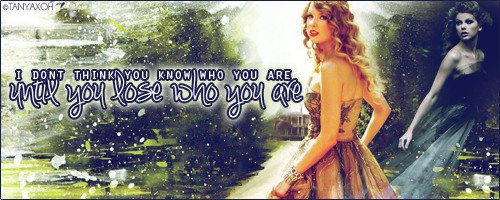 =========================================
A little more info about me!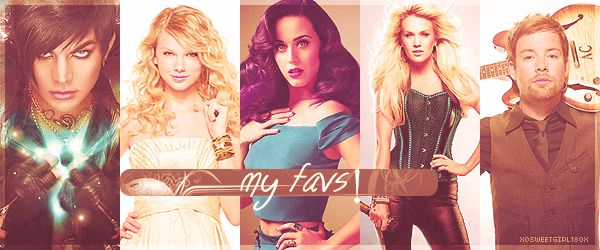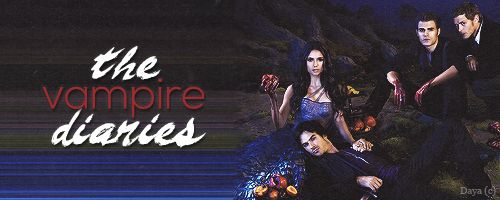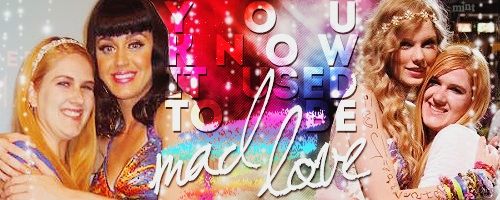 No Items

There is nothing to display yet, check back soon.
Recent Blogs
No Items

There is nothing to display yet, check back soon.