.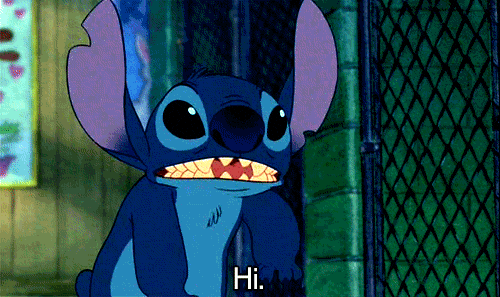 .
Everyone has their thing. Some peoples thing is hockey, or art, or dance. Well, my thing is Taylor Swift. I love her music, and the way she plays guitar. She is also absolutely gorgeous. Everyone has their thing! Just so happens that mine is a 25 year old, adorable, kind, hot, awesome and talented girl!

If you turn your computer speakers on, you will hear Shake It Off by taylor playing! Im loving her new music! 1989 is my favorite Taylor album.


.

The concert tours I have attened are:
-Jonas Brothers World Tour
-Katy Perry Calfifornia Dreams Tour
-Hedley Stormy Tour
-Demi Lovato Unbroken Tour
-Justin Bieber Believe Tour
-Carrie Underwood Blown Away Tour
-TAYLOR SWIFT RED TOUR
-Jonas Brothers Live Tour
-Selena Gomez Stars Dance Tour
-Demi Lovato Neon Lights Tour
-Miley Cyrus Bangerz Tour
-LadyGaga ArtRave: the ArtPop Ball
-Katy Perry Prismatic World Tour
-One Direction Where We Are Tour
- Austin Mahone Live on Tour
-Demi Lovato World Tour
-Shawn Mendes First Headlining Tour
-Ariana Grande on the Honeymoon Tour
-Fifth Harmony on their Reflection Tour
-GOING TO SEE TAYLOR SWIFT ON HER 1989 WORLD TOUR
-Going to Madonna Rebel Heart tour soon


My top things that I love about taylor Swift are:
-Her personality
-Her beautiful smile
-Her music'
-Her caring audited
-Her positivity
-Her concerts
HER EVERYTHING! Everything she does I love! She just makes me so happy! She she so beautiful and so talented. Every time I see her on TV, on youtube, anywhere! She always makes me so happy. And I also love how she stays true to herself. She is overall an amazing role model!


.

I have loved Taylor ever since the Fearless era. I will be a fan of her forever! I remember the first time i had ever heard one of her songs…..I was in cheerleading camp, and someone was playing a song called You Belong With Me. And i thought it was the most amazing song i had ever heard! So as soon as i got home, I googled the song, and bought the fearless CD the next day.


I am also a member of Selena Gomez The Scene fan club. My name on that website is Erika Cheer, as well as Austin Mahones fan club. If you are a member of any of those sites, add me! I was lucky enough to meet Selena Gomez on May 31, 2013, and Austin Mahone April 13, 2014. Both days were AMAZING! Meeting two of my 3 idols is awesome! I love Selena , Austin and Taylor equally. :) Hopefully I will meet taylor one day, so then I would have met all three of my idols. I have also met Bridgit mender, Victoria Justice, Shawn Mendes, and a bunch more!


On June 15, 2013 I FINALLY got to see Taylor for the first time ever in concert! I was fifth row floor. I had such an amazing time! Taylor put on a unforgettable show. My favorite part was when she first appeared and played State of Grace. My favorite part of the concert was probably when she sang Love Story, and wore her BEAUTIFUL white gown! I met sooo many Swifites that night, and was n shock mode the whole time! Seeing Taylor right in front of me was amazing! Red tour was unforgettable. Taylor put so much emotion into every word she sang and every move she danced. She was flawless!


Feel free to add me as a friend :) Message me anytime! I love meeting new Swifties!

Im so excited to be going to see Taylor on her 1989 world tour October 3, 2015!

LONG LIVE TAYLOR SWIFT!

Thanks for visiting my profile!


I have an interesting story about my ticket purchase today.... So I stayed home from school to make sure that I could get the exact tickets that I want. So at 10am, I went on, and got amazing seats. But when I was cashing out, my computer crashed. This happens everytime i buy tickets. Always. It just means that the tickets were taken away or what ever. So I didnt think it was a big deal,...