MERRY CHRISTMAS: I am finally on break for two whole weeks! Which means, I will be on sooooo much more!
Top 7 Songs Currently:
1) How To Save A Life // The Fray
2) Take Me To Church // Hozier
3) Tennis Court // Lorde
4) Animals // Maroon 5
5) The Heart Wants What It Wants // Selena Gomez
6) The Hanging Tree // Jennifer Lawrence
7) Bet My Life // Imagine Dragons
Top 7 songs from 1989:
1) I Know Places
2) Wonderland
3) I Wish You Would
4) Blank Space
5) Clean
6) Wildest Dreams
7) Bad Blood
My name is Taryn. I have been a swiftie since 2006 when I first heard Teardrops On My Guitar. It was a true masterpiece. My favorite Taylor songs are All Too Well, Dear John, Last Kiss, I Know Places, Blank Space, White Horse, and Tied Together With A Smile. I enjoy TV ... a lot. My favorite TV shows are Glee, Grey's Anatomy, Scandal, Law & Order: Special Victims Unit, The Carrie Diaries, The Fosters, and Pretty Little Liars. My favorite actresses are Mariska Hargitay, Kerry Washington, Sara Ramirez, Teri Polo, Ellen Pompeo, Lea Michele, and Naya Rivera. My favorite actors are Patrick Dempsy, Darren Criss, Chris Colfer, Eric Dane, Tony Goldwyn, and Chris Meloni. I love Demi Lovato. My favorite holiday is Christmas. I play guitar, piano, violin, bass, cello, viola, keyboard, banjo, and ukulele. I write songs and make graphics (not very good ones), but I enjoy it. Anyways, I accept ALL friend requests, and if you like 80's music (or if don't like 80's music) then hit me up, I would love to talk to you. My lucky is number is 7 (btw)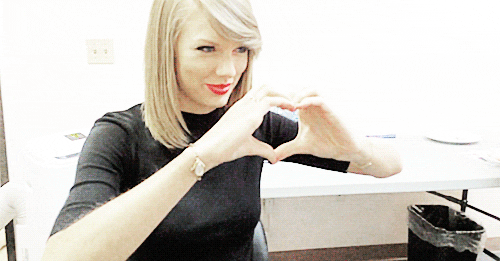 Taylor Swift
5 Seconds Of Summer
Glee and all of it's cast
Grey's Anatomy and all of it's cast
Bethany Mota
Tyler Oakley
Lindsay.
Jakob.
Mike.
Smitha.
Pieter.
TT.
Natalie.
Autumn.
I miss you.
Sweet.
Dan.
Chris.
Madeleline.
CJ.
Calzona
Klaine
Merder
Finchel
Britanna
Wennett
E/O
Olitz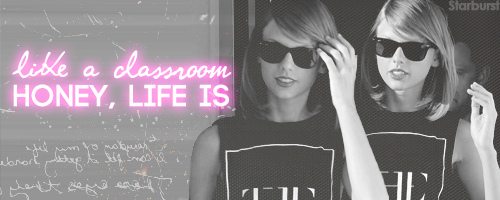 Starburst
Nia
Callie
Gabs
Maddie (Is doing a really good job on these)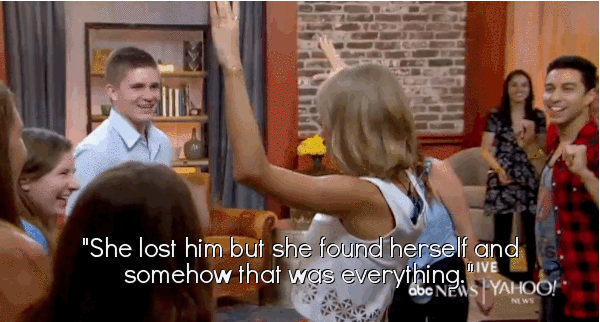 Word Graphics: Belle
Avatar: Puggy
1. Name - Taryn. 2. Nickname - T or T-Train .. long story 3. Elementary school - This is the internet, please. 4. Tall or short - Tallish ... 5. Sweats or jeans - Jeans 6. Orange or apple - Apple. 7. Do you have a crush on someone - .... yep. 8. Eat or drink - Drink. 9. Piercings - Nope. 10. Pepsi or coke - Pepsi HAVE YOU EVER... 11. Been in an airplane ? - Yes....