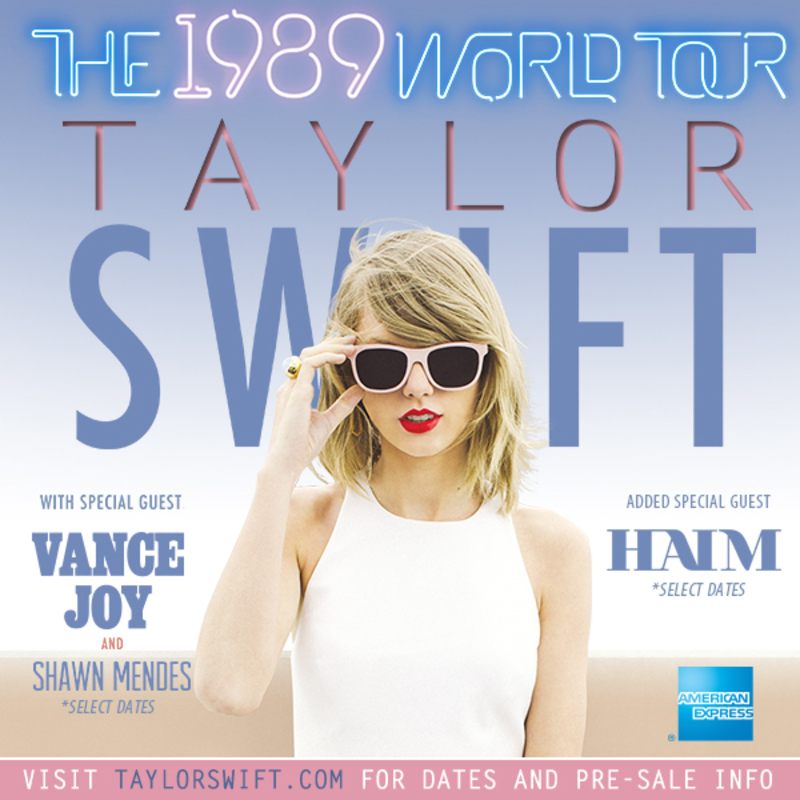 HAIM TO JOIN SELECT SHOWS ON THE 1989 WORLD TOUR
Announced today, HAIM will be special guests on select shows during The 1989 World Tour. HAIM is a LA-based band made up of sisters Este, Danielle and Alana Haim. HAIM's full-length debut album "Days Are Gone" showcases their music talent with influences of rock, pop and R&B that have made the band such a critical and commerical success. Known for their dynamic live shows, which feature their accomplished abilities as musicians, the trio have been featured at prestigious festivals like Glastonbury and Coachella. HAIM are nominated for Best New Artist at this year's GRAMMY Awards.
HAIM will be joining Taylor Swift on The 1989 World Tour for the below dates; find details for all shows here.
Find out about HAIM on their official website.
Taylor vs. The Treadmill Apple Commercial

Here's what Taylor had to say about her decision to donate: We began The 1989 World Tour in Louisiana, and the wonderful fans there made us feel completely at home. The fact that so many people in Louisiana have been forced out of their own homes this week is heartbreaking. I...

Choice Female Artist and Choice Song - Female Artist ("New Romantics")

Taylor wins for the 1989 World Tour!