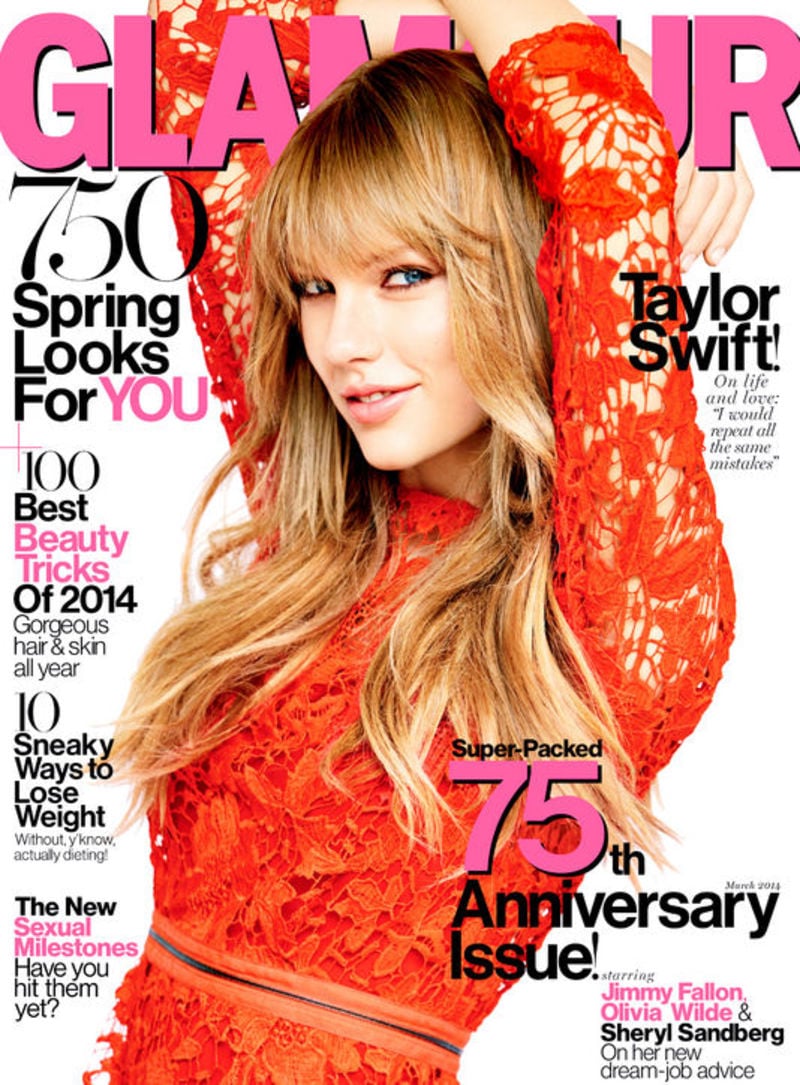 Taylor Covers March issue of Glamour Magazine
Taylor is featured on the cover of the March issue of GLAMOUR magazine, the publication's 75th Anniversary issue (on stands February 11th). GLAMOUR'S Editor-In-Chief, Cindi Leive, personally selected Taylor as the cover star for the landmark issue, and also wrote Taylor's accompanying feature profile. "Taylor Swift is the quintessential Glamour cover star: a gorgeous, stylish woman with a real voice, who's become one of the world's biggest stars—and a role model to millions of young women. She's the total package, and the perfect person to ring in Glamour's 75th anniversary," says Leive.
Taylor vs. The Treadmill Apple Commercial

Here's what Taylor had to say about her decision to donate: We began The 1989 World Tour in Louisiana, and the wonderful fans there made us feel completely at home. The fact that so many people in Louisiana have been forced out of their own homes this week is heartbreaking. I...

Choice Female Artist and Choice Song - Female Artist ("New Romantics")

Taylor wins for the 1989 World Tour!