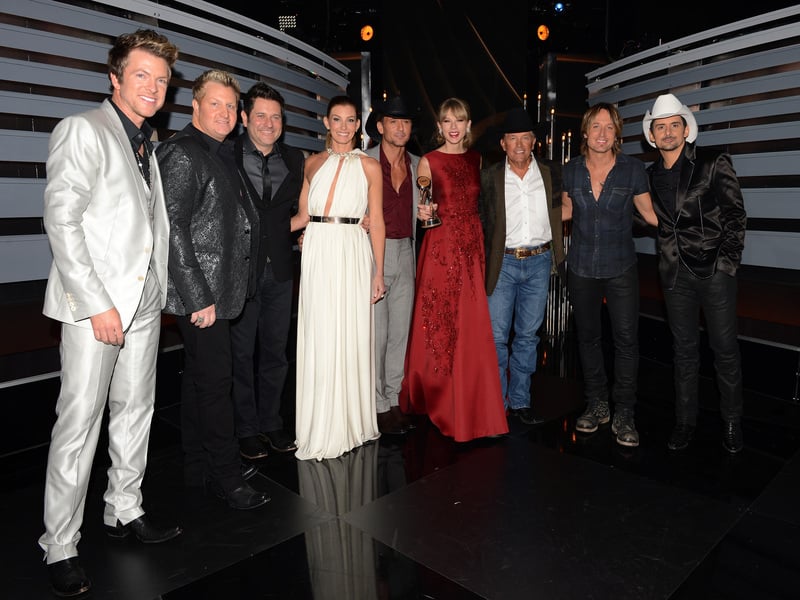 Taylor wins Four CMA Awards Including Pinnacle Award!
Congratulations to Taylor Swift on her CMA Pinnacle Award! She's the second person ever to receive the award. It was an emotional presentation including Tim McGraw, Faith Hill, Keith Urban, Brad Paisley, George Strait, and Rascal Flatts and featured a beautiful montage of her musical career thus far!
She also took home two CMA Awards for Musical Event of the Year and Music Video of the Year for "Highway Don't Care" with Tim McGraw and Keith Urban, as well as the award for International Artist Achievement!
Taylor's performance for the show was a stunning acoustic version of "Red" with Alison Krauss, Edgar Meyer, Eric Darken, Sam Bush and Vince Gill. That version of the song is available for pre-order on iTunes now!
Taylor vs. The Treadmill Apple Commercial

Here's what Taylor had to say about her decision to donate: We began The 1989 World Tour in Louisiana, and the wonderful fans there made us feel completely at home. The fact that so many people in Louisiana have been forced out of their own homes this week is heartbreaking. I...

Choice Female Artist and Choice Song - Female Artist ("New Romantics")

Taylor wins for the 1989 World Tour!