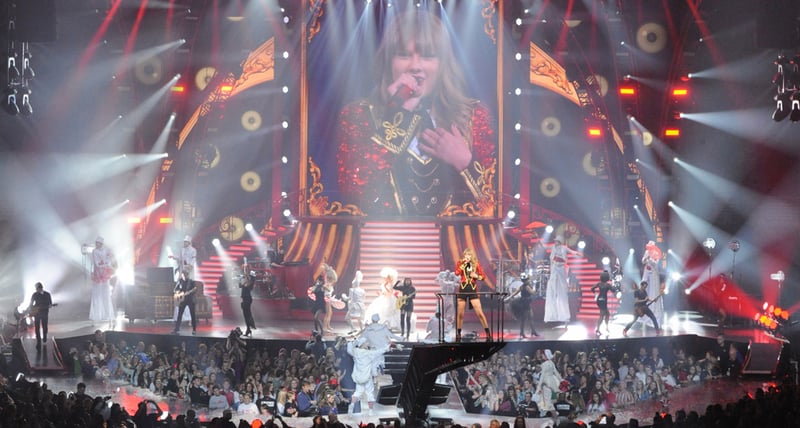 RED TOUR FANCAM!
We took the world's largest 360 degree photo for Taylor's concerts in Omaha, Nebraska at the launch of the RED Tour! You can tag yourself, find your friends, and buy panoramic prints of the show. Check it out here: taylorswift.fancam.com
Open November 18, 2016 - February 2017

For official tee, tickets and more!

To headline DIRECTV Super Saturday Night

Open now through Oct. 23!