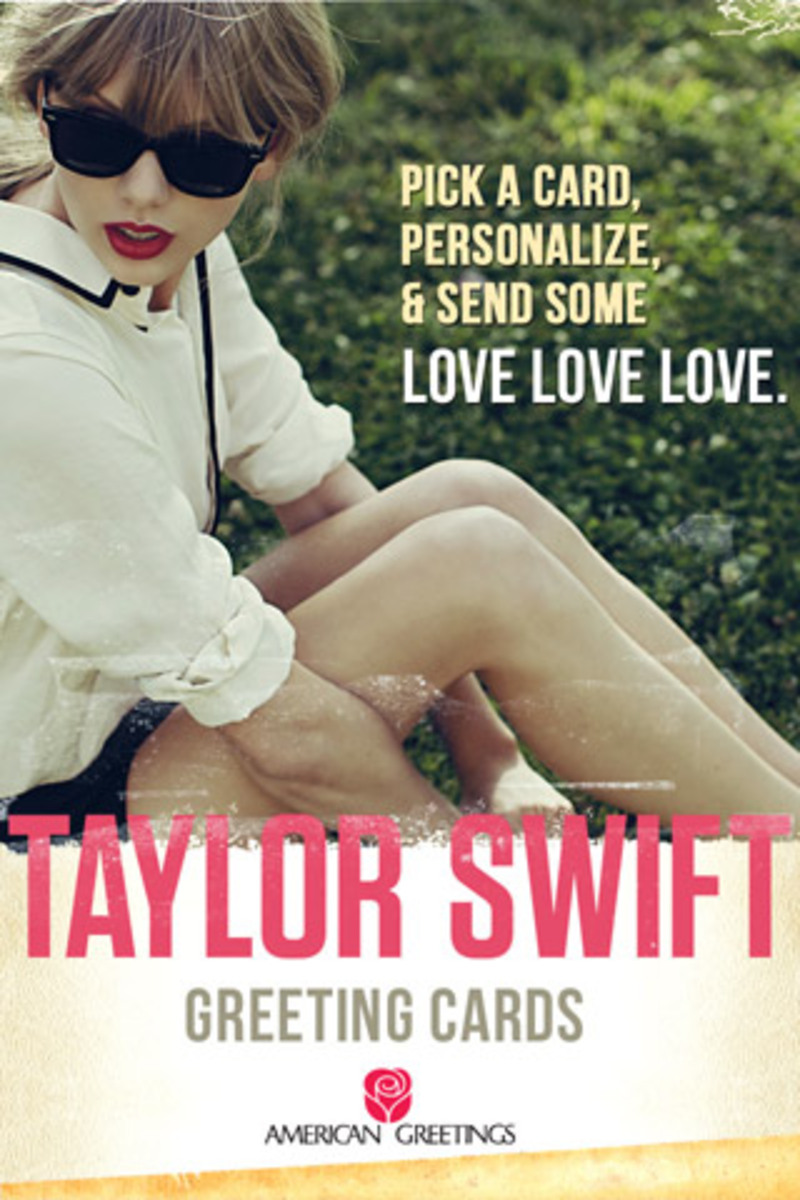 NEW TAYLOR GREETING CARD APP!
Taylor's official Greeting Card Mobile App has launched on the App Store for iPhone and Google Play for Android! Created by American Greetings, the app features digital cards just in time for Valentine's plus birthdays, holidays, and more. Send glittery cards to your friends and family via text, email, Facebook or Twitter!
Download for iPhone HERE.
Download for Android HERE.
Taylor is the leading artist in nominations for the 2016 iHeartRadio Music Awards airing April 3rd, 2016.

Watch on Feb 15, 2016 on CBS at 8pm ET/ 5pm PT

Just announced, Taylor has partned with Glu Mobile to create a one-of-a-kind game for smartphones and tablet devices.

See her nominations and how to vote!