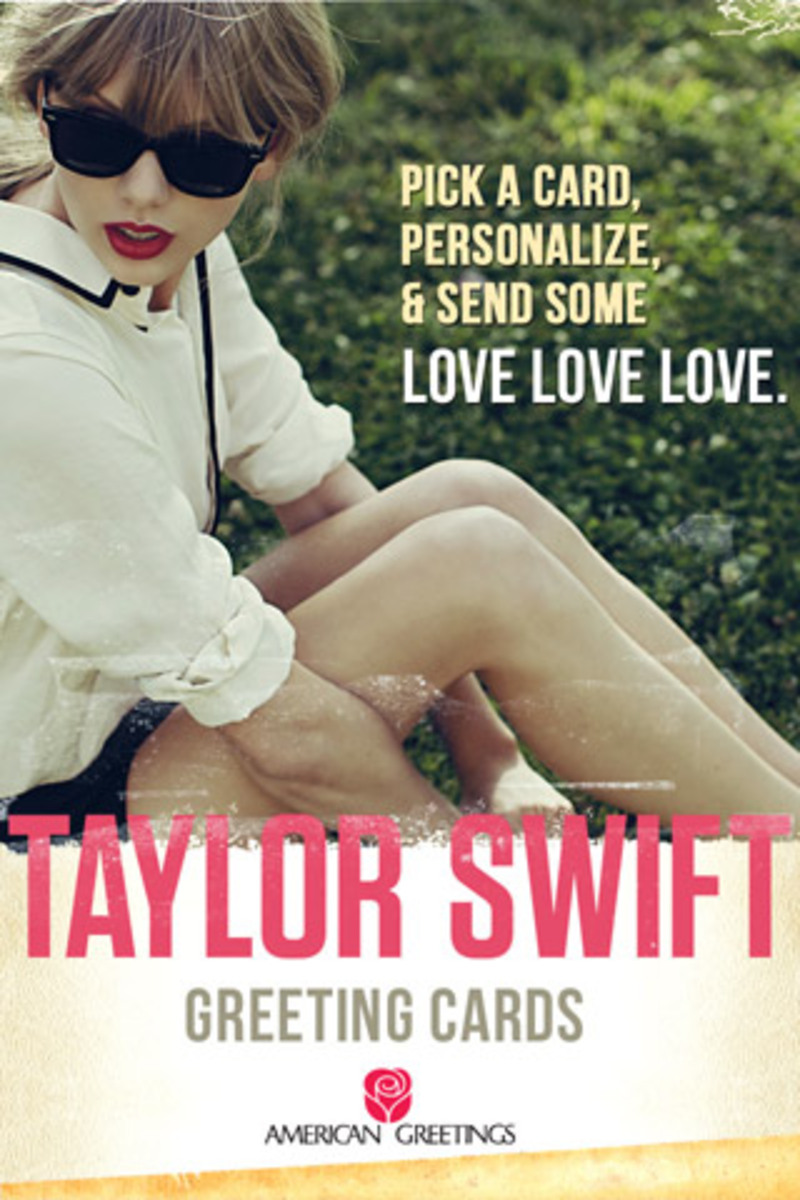 NEW TAYLOR GREETING CARD APP!
Taylor's official Greeting Card Mobile App has launched on the App Store for iPhone and Google Play for Android! Created by American Greetings, the app features digital cards just in time for Valentine's plus birthdays, holidays, and more. Send glittery cards to your friends and family via text, email, Facebook or Twitter!
Download for iPhone HERE.
Download for Android HERE.
To headline DIRECTV Super Saturday Night

Open now through Oct. 23!

Taylor vs. The Treadmill Apple Commercial

Here's what Taylor had to say about her decision to donate: We began The 1989 World Tour in Louisiana, and the wonderful fans there made us feel completely at home. The fact that so many people in Louisiana have been forced out of their own homes this week is heartbreaking. I...